I'm not sure what it's like where you live, but it has been excellent stay-in-your-pajamas-and-read weather here. Which is just one of the reasons I can't wait for the release of my friend Melanie Shankle's lastest book, On the Bright Side, on February 25. This book is all about seeing the good and God's sovereignty in every situation—even on the gloomiest of days when life is messy. We were so excited about this book, we had to team up with Melanie for a t-shirt collaboration (see it below), and we even talked her into being our guest for an On the Spot post this week. Pretty smooth, right?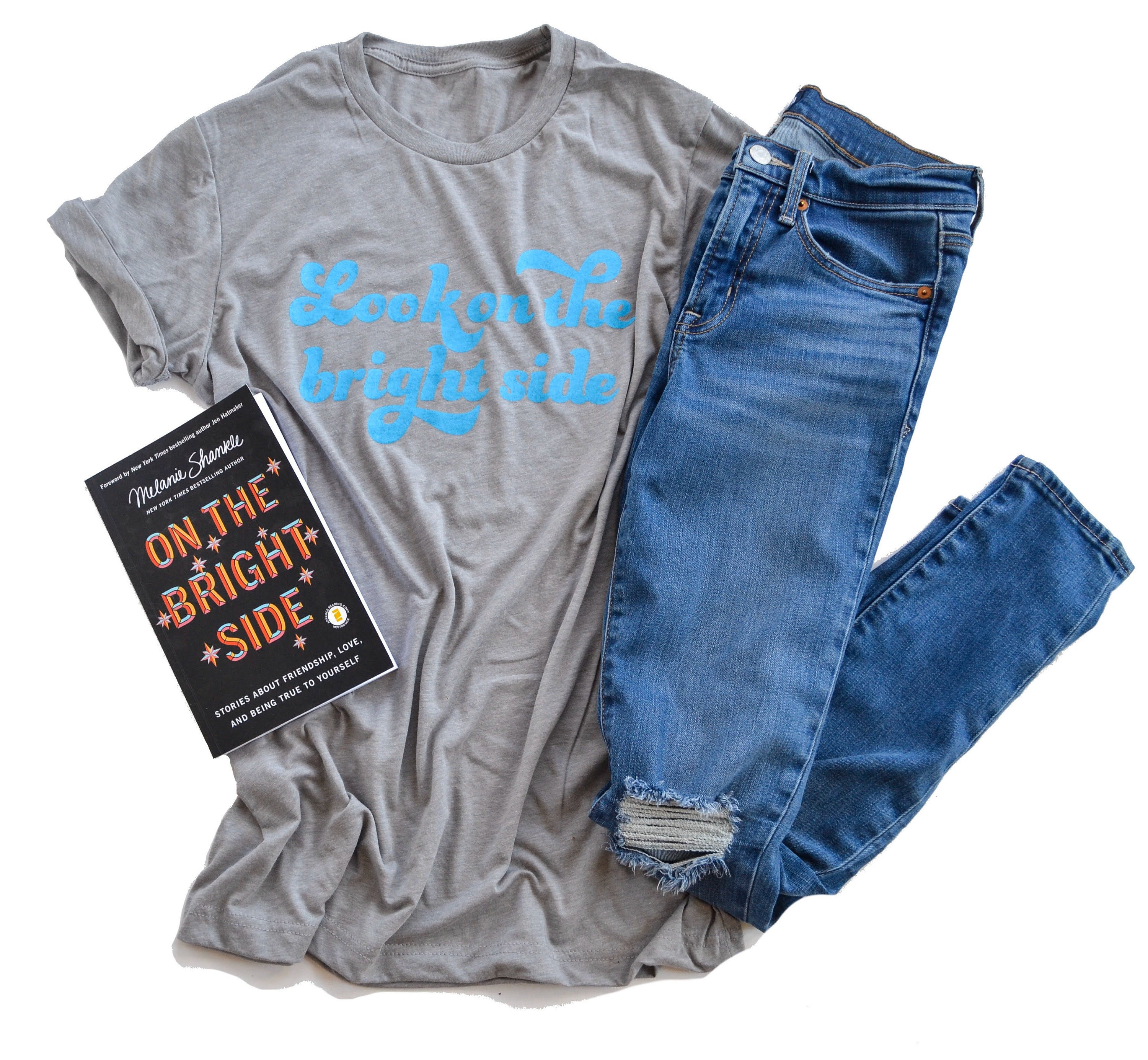 If you aren't familiar with Melanie, she is the author of seven other amazing books including, Nobody's Cuter Than You, Church of the Small Things, and The Antelope in the Living Room: The Real Story of Two People Sharing One Life. She also hosts a podcast known as The Big Boo Cast with her dear friend and equally hilarious counterpart, Sophie Hudson. And, as if that's not enough she writes regularly on her blog, The Big Mama Blog (to find out where the name comes from, keep reading). So, without further ado, enjoy this edition of the "On the Spot" with Melanie Shankle!   
1/ Tell us who all lives in your home. My husband, Perry, daughter, Caroline and two dogs named Piper and Mabel.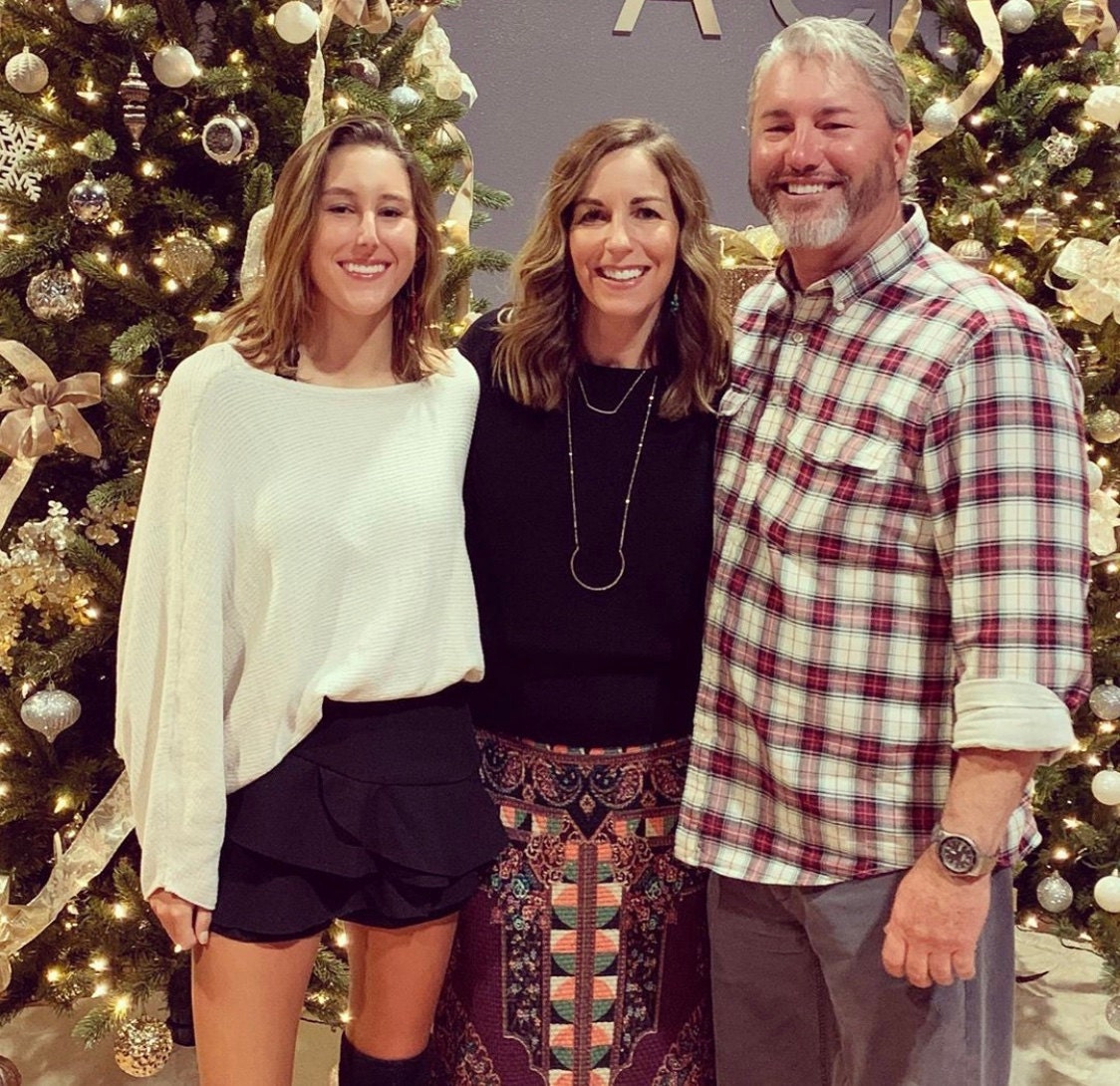 2/ What's the story behind the name Big Mama? Big Mama was what my daughter, Caroline, started calling me when she was almost three years old. I was in the process of potty-training her and getting rid of the pacifier she'd already had way too long and always referred to her as a "Big Girl." She decided big was a good thing and started calling me "Big Mama." I started my blog that year and decided to call it Big Mama on a total whim and now here we are twelve years later. 
3/ Favorite city? San Antonio   
4/ What would you eat if you knew it was your last meal? That's a tough one. It's a toss up between cheese enchiladas and chicken fried steak. Maybe both since it's my last meal.   
5/ Wide open spaces or city streets? Wide open spaces  
6/ Neutral hues or bright colors? Depends on the day. Home is bright colors, clothing is more neutral hues.   
7/ Snickers or Starburst? Starburst.   
8/ Who would play you in a movie of your life? I've always said Sandra Bullock because she got the Texas accent right in Hope Floats.   
9/ Favorite all-time movie. The Philadelphia Story with Katherine Hepburn, Cary Grant and Jimmy Stewart   
10/ Who has influenced you the most in your life? My closest friends.  
11/ What's on repeat on your playlist? Right now I'm loving Miranda Lambert's new album, Wildcard. And I can't stop listening to Taylor Swift's Lover. 
12/ We're putting in an order for pizza. What's on your half? Sausage, mushrooms and arugula on the thinnest crust possible.   
13/ Who is the last person you texted? My best friend, Gulley.   
14/ How do you recharge? Being by myself, watching a show or reading a book.   
15/ Jeans or skirts? Jeans.   
16/ Describe your style (for fashion or home) in 3 words. Classic, boho, casual.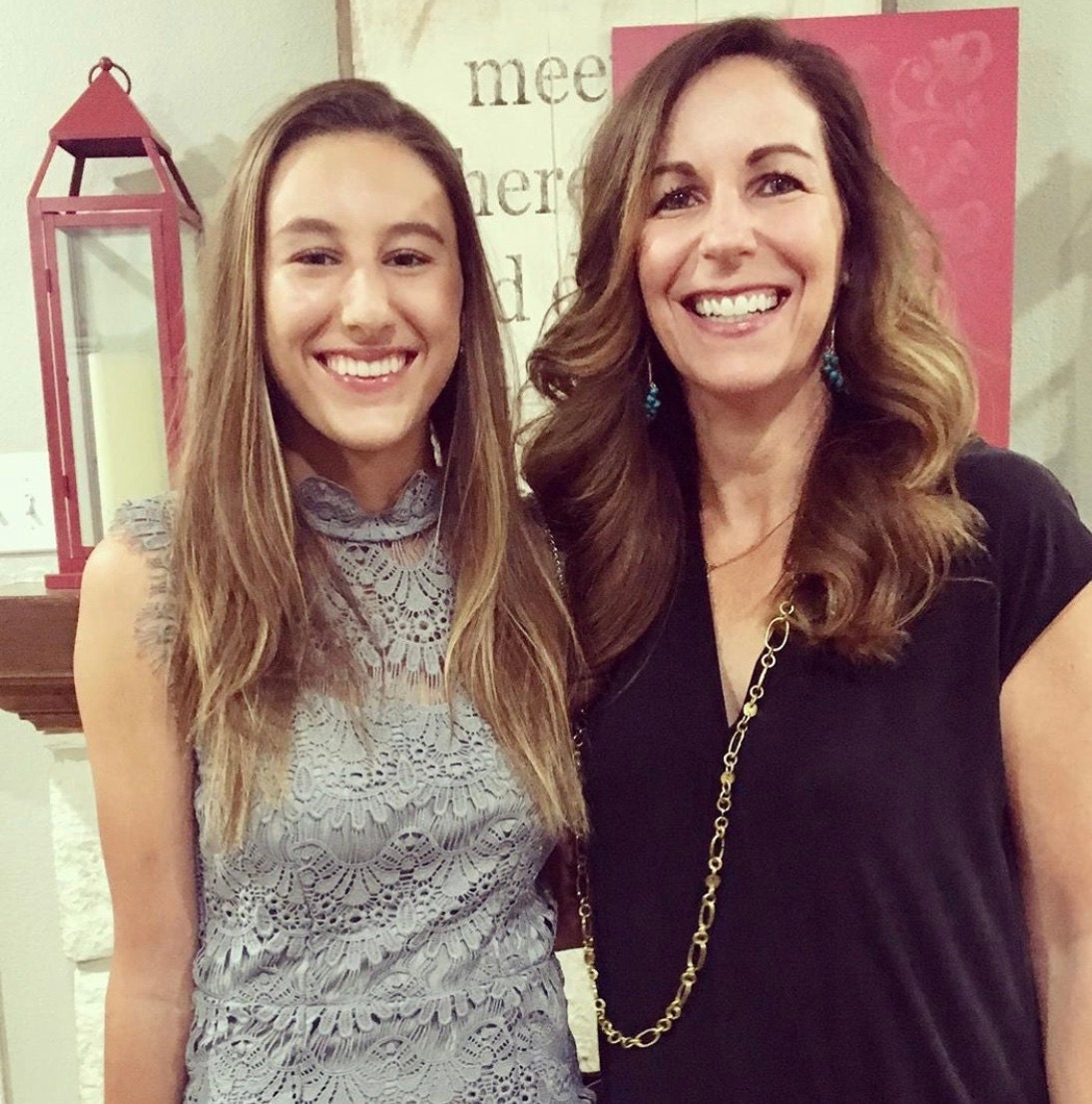 17/ What achievement makes you the most proud? Being a mom and the close relationship I have with my daughther, Caroline.   
18/ Favorite quote or verse? "I will lead the blind by ways they have not known, along unfamiliar paths I will guide them; I will turn the darkness into light before them and make the rough places smooth. These are the things I will do; I will not forsake them." – Isaiah 42:16   
19/ Time your alarm clock goes off. 7:30   
20/ Are you an introvert or extrovert? Introvert all the way.   
21/ What's your favorite Milk and Honey design? I should say the "Look on the Bright Side" shirt but I love "The Great Indoors."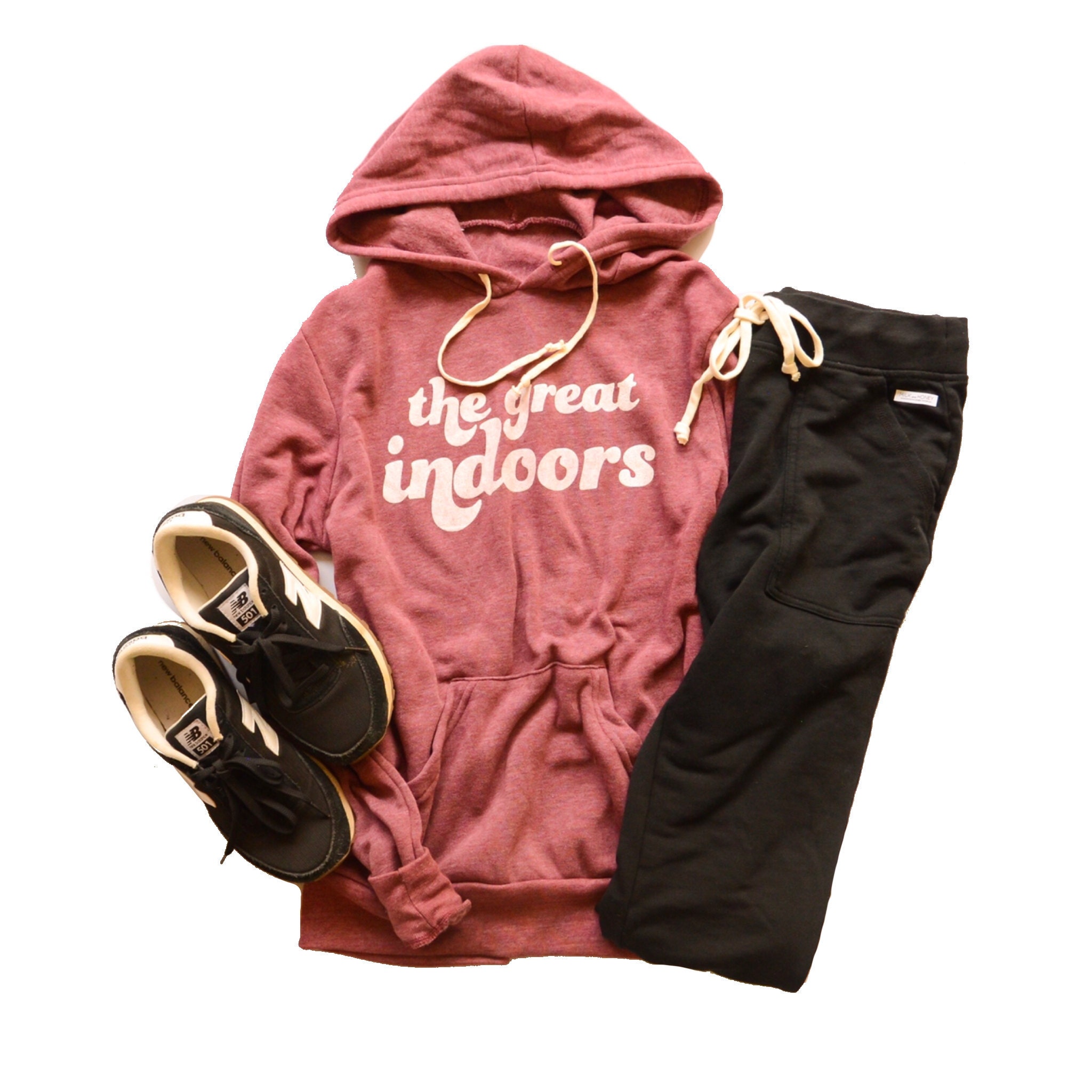 22/ Cats or dogs? Dogs   
23/ What's on your nightstand? Hummingbird Farms lavender lotion, my Bible, and Little Fires Everywhere.   
24/ Favorite college football team? Texas A&M. I'm class of 1993 and will always support my Aggies. There is nothing else like it.   
Thanks so much to Melanie for joining us today! Follow her on Instagram (@melanieshankle) to stay up to date on her books, blogs, and more. 
P.S. February 25 is also the release date for Melanie's first children's book, Piper and Mabel, inspired by her own two pups. Learn more about this release here.