Ready or not, here comes Christmas! While some of us love the hustle and bustle (read: browsing, shopping, and browsing some more) that comes along with finding the perfect gift, others of us struggle. That's why we put together a quick roundup of ideas for all the ladies on your list—from the multi-tasker who's always on the go to the one who loves the idea of a night in. Check out these 25 gifts to give a friend, family member—or yourself (we won't tell!).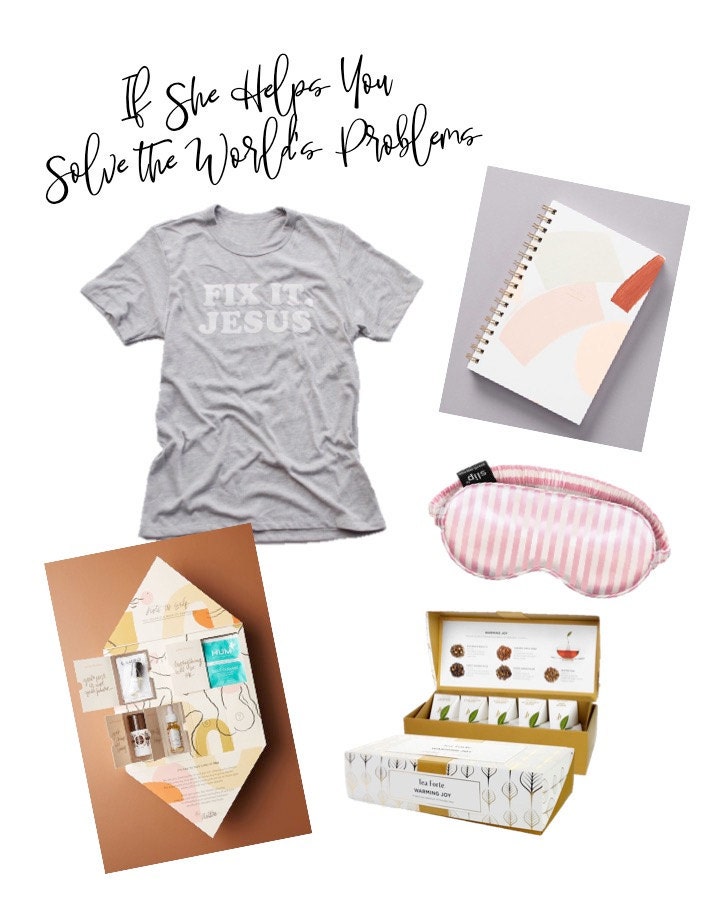 You tell her everything...and she helps you with everything. Give her the gift of rest and relaxation in the form of a cup of tea, a journal, or even a self-care set. 
"Fix It, Jesus" Tee / Diamond Advent Self-Care Set / Tea Sampler / Slip Silk Sleep Mask / Journal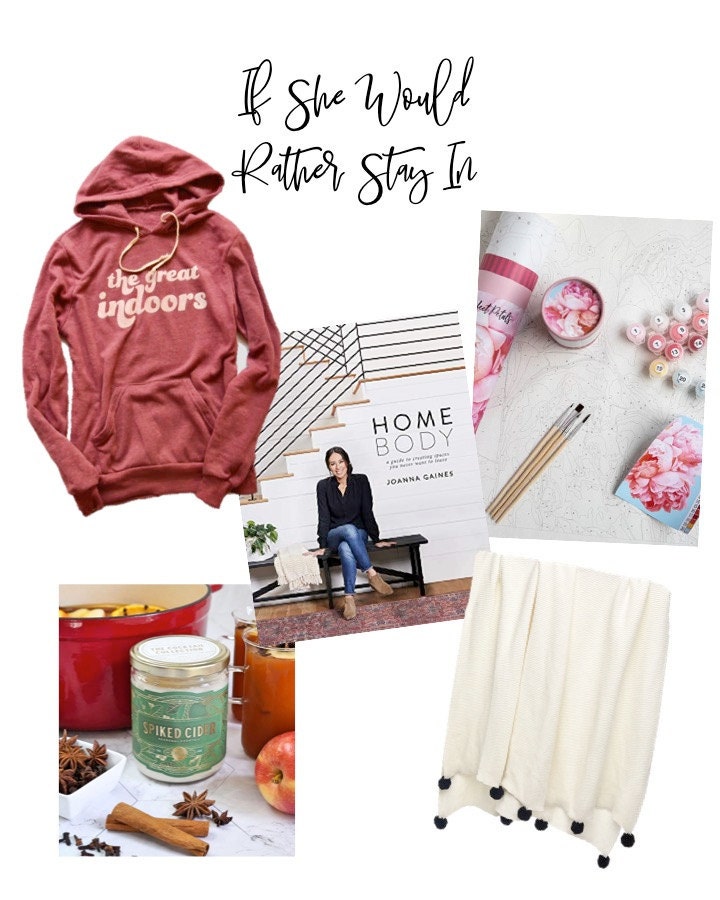 Home is her happy place. Help her enjoy it even more with a gift that's sure to make her cancel plans.
"The Great Indoors" Hoodie / "Spiked Cider" Candle / Homebody by Joanna Gaines / Pom Blanket / Pink Picasso Paint-By-Number Kit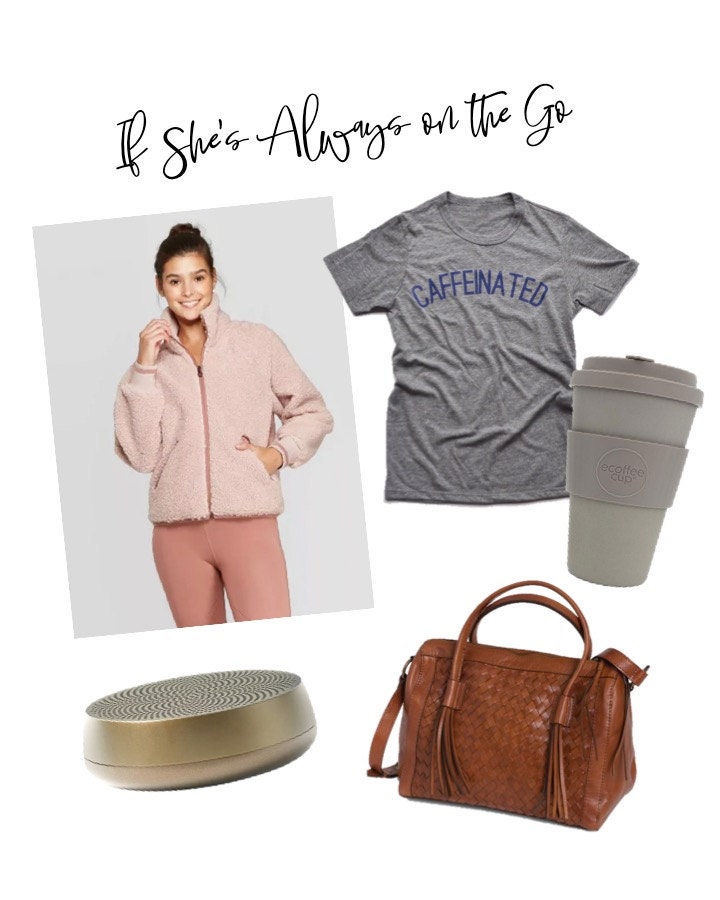 From carpool to the office to the kitchen for dinner duty, check out these ideas for the girl on the go. 
Sherpa Jacket / Portable Speaker / Woven Leather Bag / Ecoffee Reusable Cup / "Caffeinated" Tee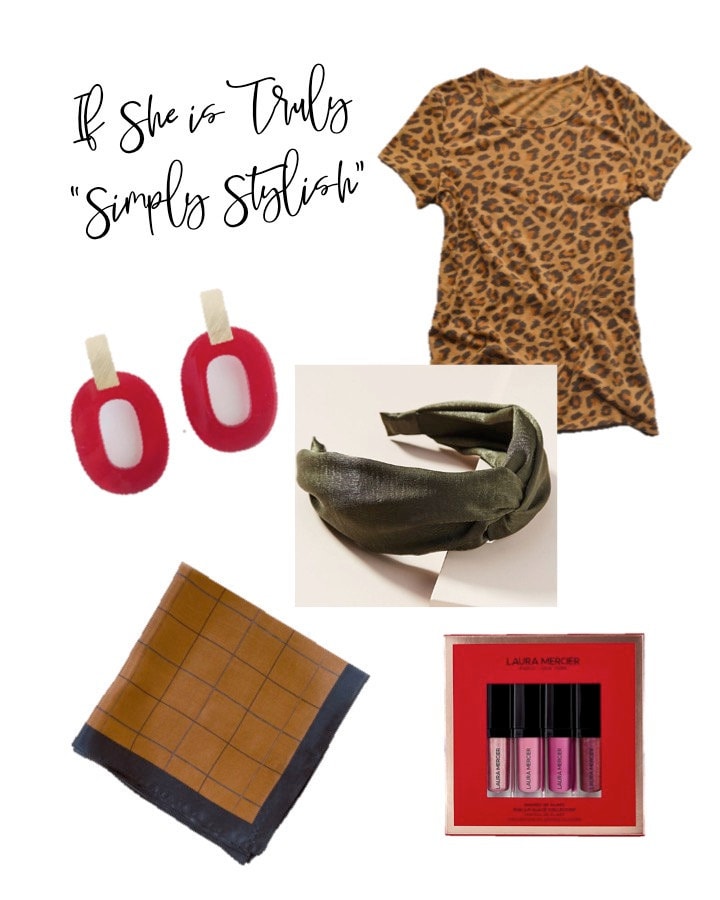 You know the one—the cousin, the sister, the friend who is always dressed spot on. Surprise her with a cute tee or trendy accessory to add to her collection. 
Earrings / Scarf / Lip Gloss Set / Headband / Leopard Tee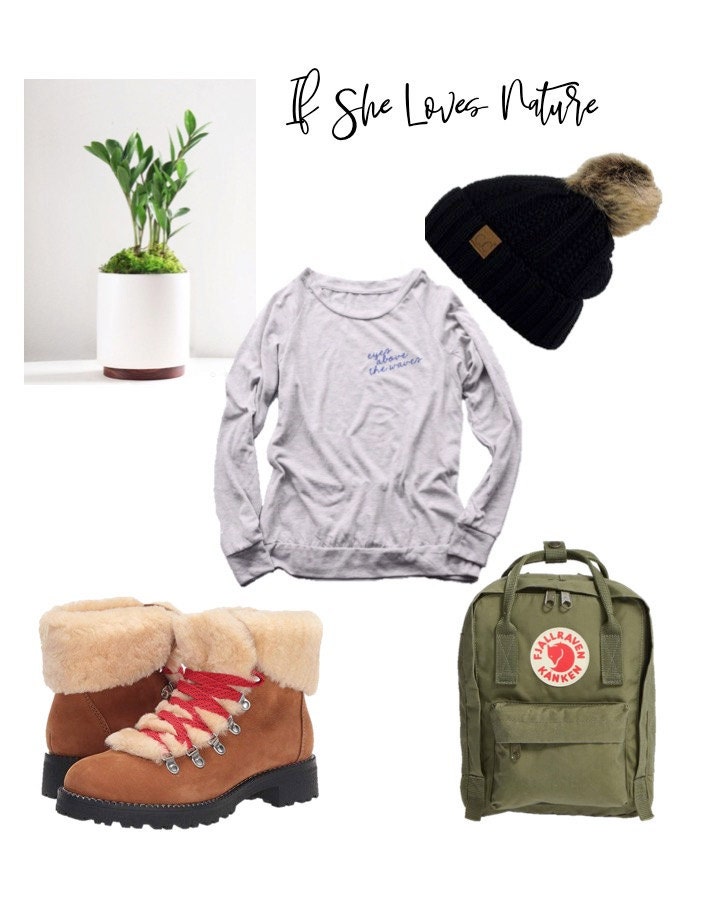 She is totally in her elemental when she's outdoors. Spruce up her wardrobe for the season or help her bring the a little green inside with one of these gifts. 
House Plant / Boots / "Eyes Above the Waves" Lightweight Pullover / Backpack / Beanie
We hope this checked a few boxes on your list and that these ideas bring some smiles to the faces you love most come December 25!