If you're into cute kitchen and hostess pieces (and who isn't?), you might recognize the name Euna Mae's, a precious shop of culinary treasures in Northwest Arkansas. However, it's not actually Euna Mae who is the proprietor of the store, but rather her granddaughter, Amy Hannon. "Euna Mae was my grandmother who lived across the street from me most of my life. She loved Jesus and family and making a home. And she loved people with food," Amy explains. 
Amy carries on this tradition not only through the shop but also as a "cookbook author (Love Welcome Serve is divine!), hospitality cheerleader, and people-feedin' Southerner" —oh, and don't forget preacher's wife and mom of three. 
Today, we're so happy to put Amy (who also happens to be a fellow Arkansas native) "on the spot." Read on to find out more about her mission and also learn who would play her in a movie of her life. 
1/ Tell us a bit about Euna Mae's and your mission as an author/speaker. My hope is that God will use me and Euna Mae's, my cookbook, and whatever platform I have to encourage and equip women to live out simple biblical hospitality found in the commands of 1 Peter 4: 8-11...Love Welcome Serve. And I want to be a joy-giver all the way around!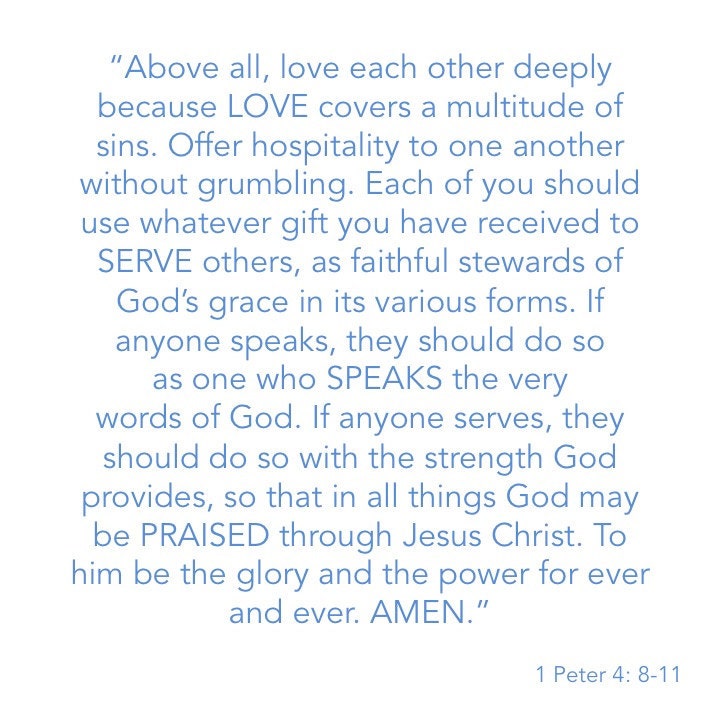 2/ Who all lives in your home? I'm going on 25 years with my preacher-man, and we have been empty nesters for a little more than a year. But my big kids (Grace, Luke, and Ike) and their friends still come and go through our doors pretty regularly. WHICH DELIGHTS ME.
3/ Favorite city? Charleston, South Carolina. The food, the history, the architecture, the rumpled old streets, the hospitality, the people, the food. Did I say food already?
4/ What would you eat if you knew it was your last meal? A super salty, medium filet with some kind of garlicky compound butter and bearnaise sauce. Really good risotto. Then I'd probably knock off a half-dozen strawberry donuts from Olde Tyme Donuts in Springdale and chase it down with a Sonic diet coke. Amen.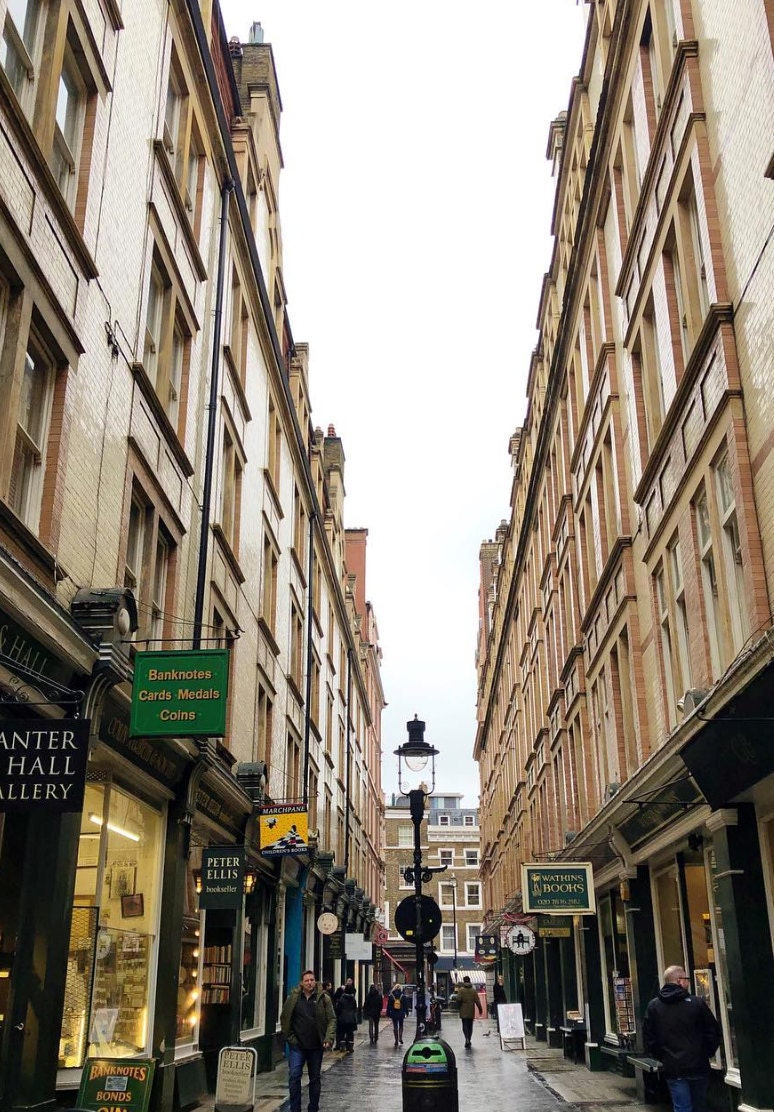 5/ Wide open spaces or city streets? Charming old city streets like Boston or London.
6/ What's your favorite thing in your closet right now? My jean jacket is about to breathe new life into my summer dresses that I've worn to death.
7/ Neutral hues or bright colors? Neutral 75% Bright 25%
8/ Snickers or Starburst? STAR.BURST. Orange first. Then strawberry.
9/ Who would play you in a movie of your life? Octavia Spencer because did you READ her Southern Living article this summer? Food, faith, and family are her heart. Also she was Minny in the Help and connected with Mrs. Celia by teaching her how to make fried chicken. "Fried chicken just tend to make you feel better about life."
10/ Favorite all-time movie. The Help (see #9)
11/ Who has influenced you the most in your life? Oh hands down, Jesus. Where would I be without Him? Where else can I go?
12/ What's on repeat on your playlist? Rosemary Clooney
13/ We're putting in an order for pizza. What's on your half? Pepperoni without question. Fresh basil on the side.
14/ Who is the last person you texted? My Gracie Girl
15/ How do you recharge? I love to be at home, listening to music, and cooking for pleasure.
16/ Jeans or skirts? Skirts. I love a good day dress.
17/ Describe your style (for fashion or home) in 3 words. Classic, unfussy, feminine.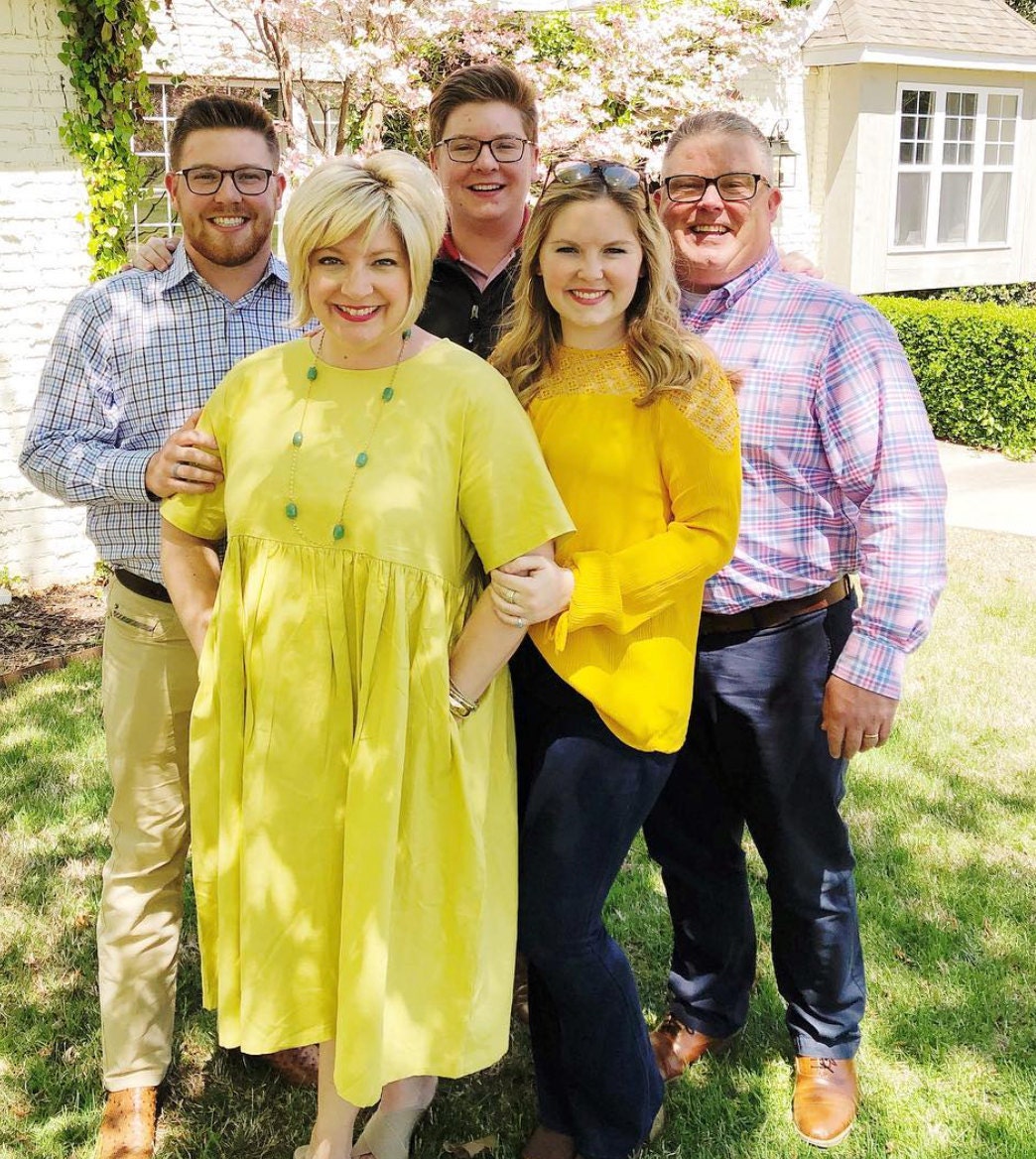 18/ What achievement makes you the most proud? My 25 year marriage and ministry with Sam and seeing how that has affected who my children are in life and faith.
19/ Favorite verse? "Satisfy us oh Lord with your unfailing love that we may sing for joy and be glad all our days!" Psalm 90:14
20/ Time your alarm clock goes off. 7 a.m. because I gotta say good morning to Jesus and Hoda Kotb.
21/ Are you an introvert or extrovert? Extrovert, although the more in-front-of-people I have become, the more my introvert is here for a quiet night at home.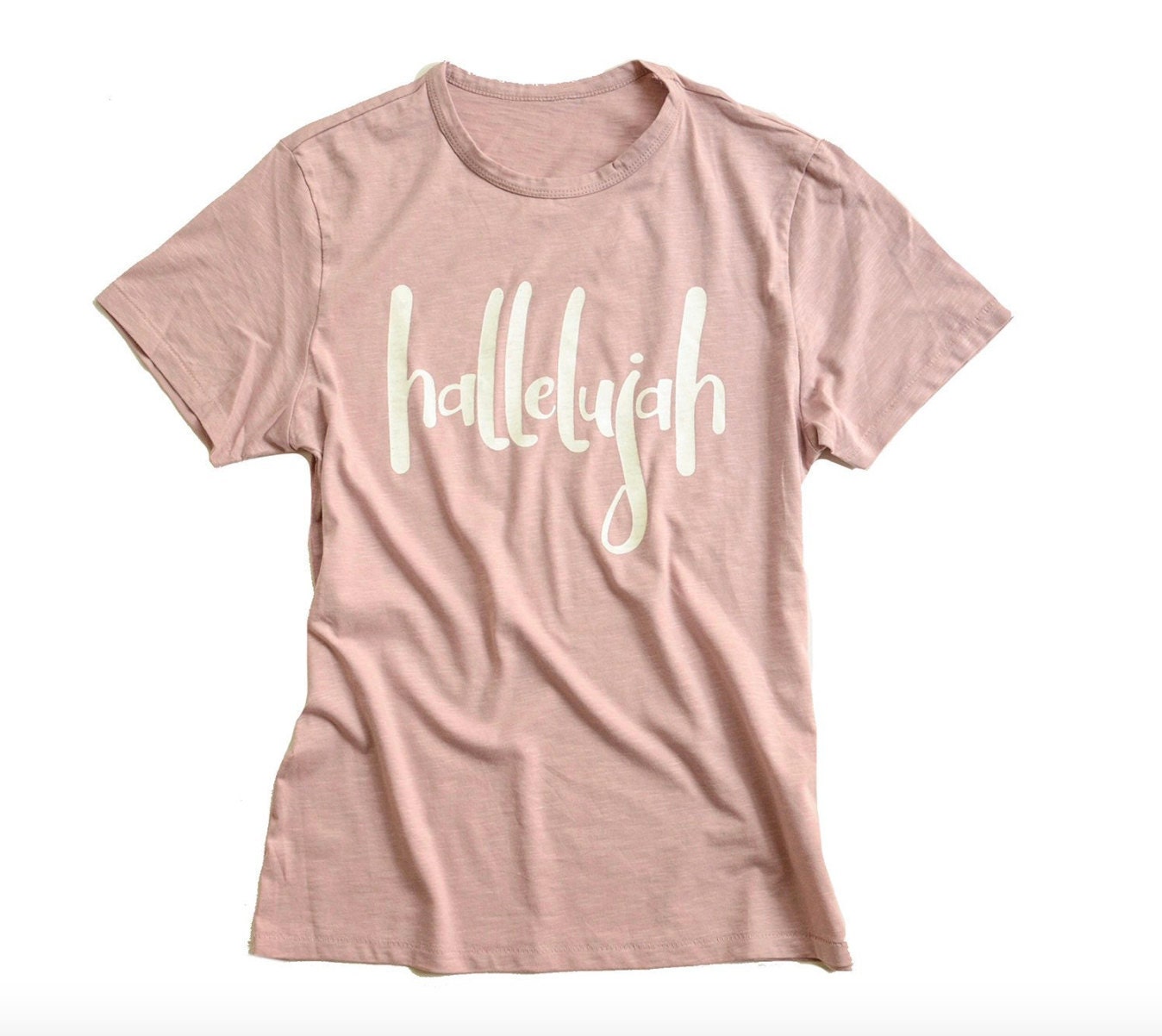 22/ What's your favorite Milk and Honey Tees design? Blush pink Hallelujah!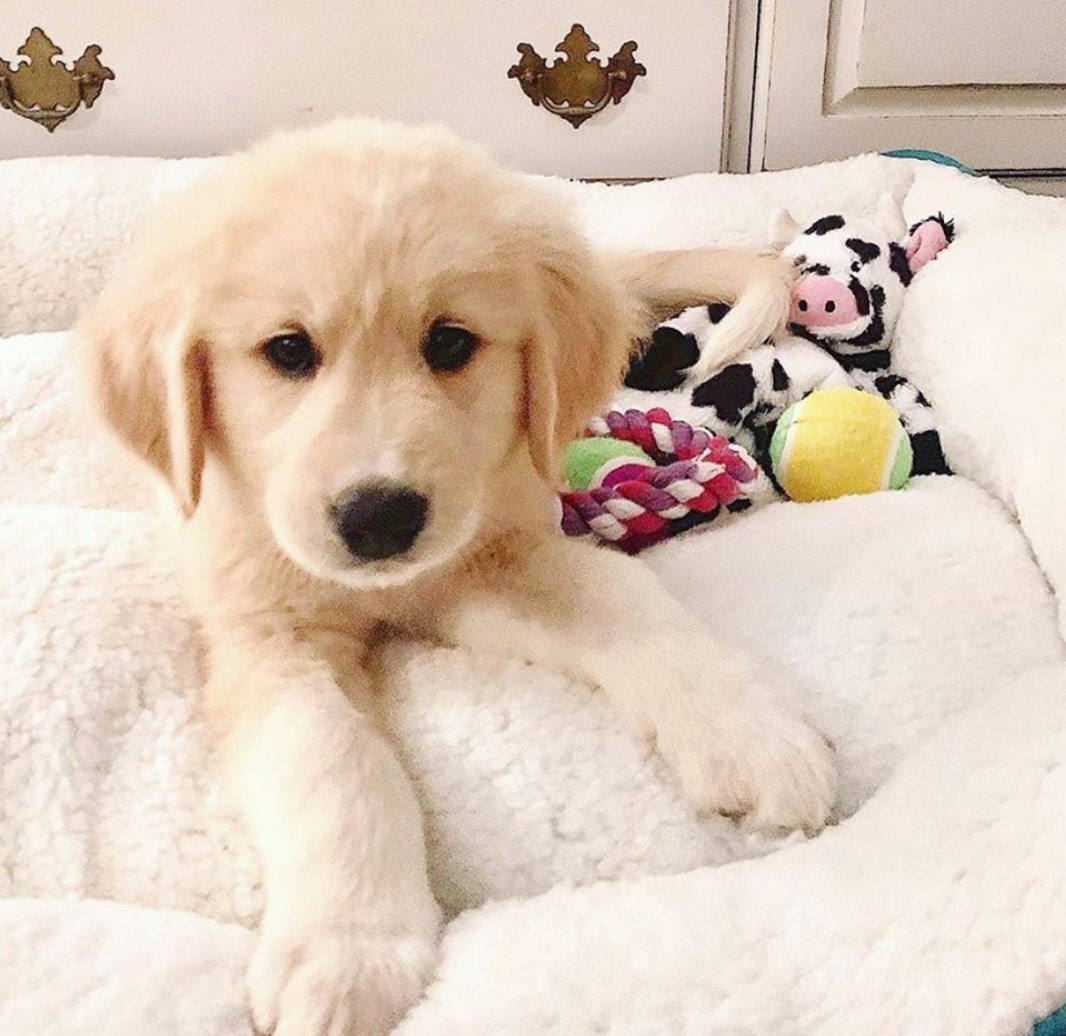 23/ Cats or dogs? I love both! I do have a new grandpuppy named Opal who has stolen my heart.
24/ What's on your nightstand? Trader Joe's coconut body butter, My Kitchen Year by Ruth Reichl, and Breathe Right strips because I'm bringing sexy back.
25/ Give us the scoop on what's on the horizon for your store and your ministry. In the next few weeks, I'll be leading another exclusive culinary and culture tour to Charleston with 40 women around the country who are meeting me there! This will be my 6th tour to Charleston, and I'll be doing spring tours again in April! It truly is one of my favorite surprises about my job that these Charleston tours have come to be!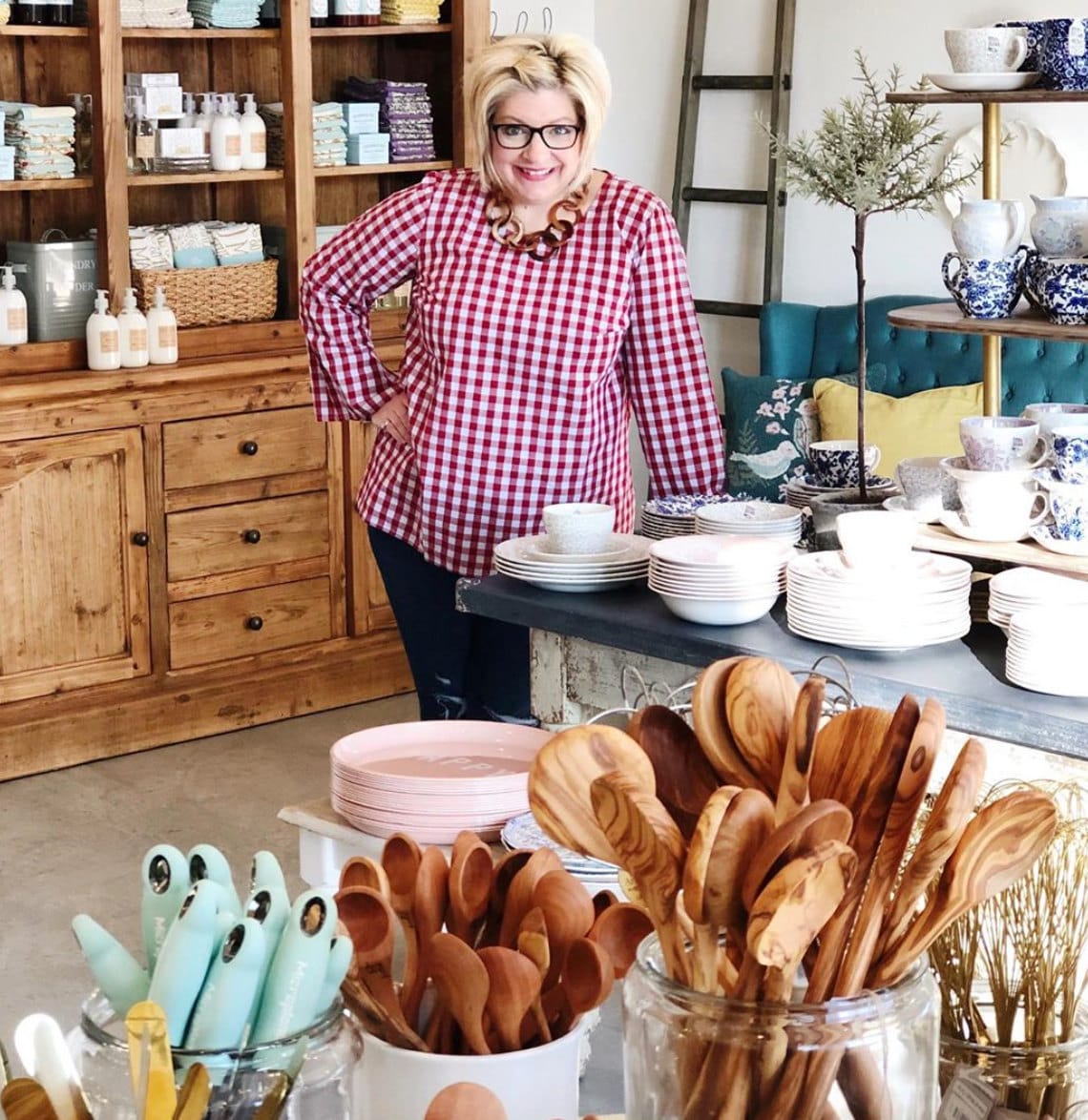 Also, in the not too distant future, we are hoping for a second book. Not a cookbook but a trade book on the biblical hospitality of 1 Peter 4:8-11. I've traveled and spoken the Love Welcome Serve message to 10K+ in the last year and a half, but it's not written anywhere for personal study and reflection. So we're hopeful, humble, and excited about what God is doing! 
Thanks to Amy for joining us today! Be sure to follow her on Instagram (@eunamaes) to stay up-to-date on her travels, speaking events, and all things Euna Mae's.