When I was growing up, colder temperatures meant desperately trying to avoid wearing a coat to school and church. For some reason it felt nerdy or weird to wear a coat. Maybe I felt like my new outfit from United Colors of Benetton was too cool to hide it under a bushel. I can't pretend to reason with 11-year-old me. However, 30-something-year-old me finds so much reason in my outerwear today.  
Jackets and coats have come a long way in the past few years and this year is no different. We are covering up in puffers in fun colors, updated denim jackets, checks and plaids, tailored neutrals, and the classic structured trench coat proves to have lasting power. There's leather, fur, and faux options in both categories. Even the anorak is showing off in fun unexpected ways. One thing I love about having outerwear that makes a statement, is how often I can recycle the "nearly wearing my pajamas in public" situation I have going on underneath.  
Whether it's athleisure, joggers and a pullover, a T-shirt and a mini skirt, or even a simple silky slip dress; I feel confident that the following pieces would be the perfect compliment for them all.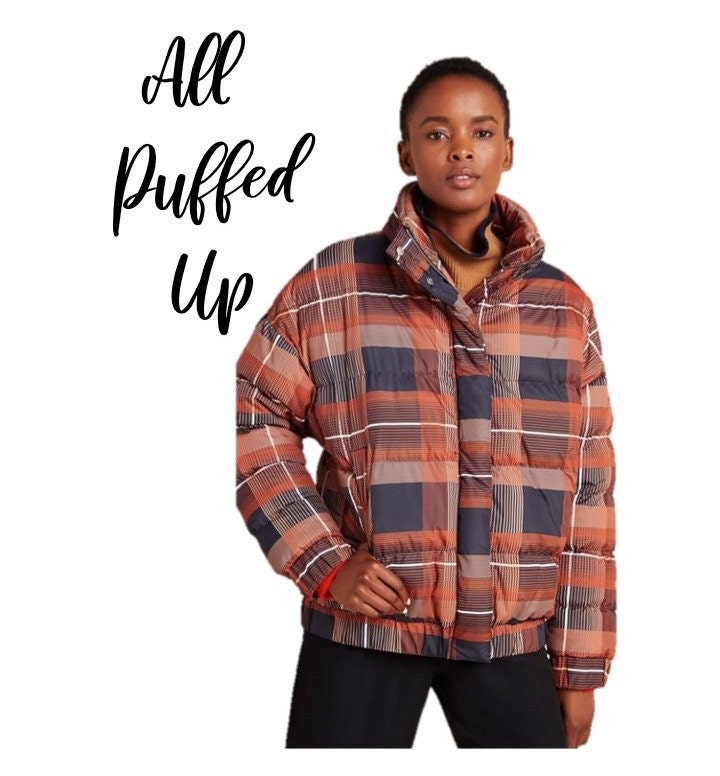 For those of us living in cities that actually experience winter, the black puffy coat is a great stand-by, but by March 1 it's starting to feel a little blah. Thankfully, we are seeing these in color blocking, fun bright colors, and even plaid!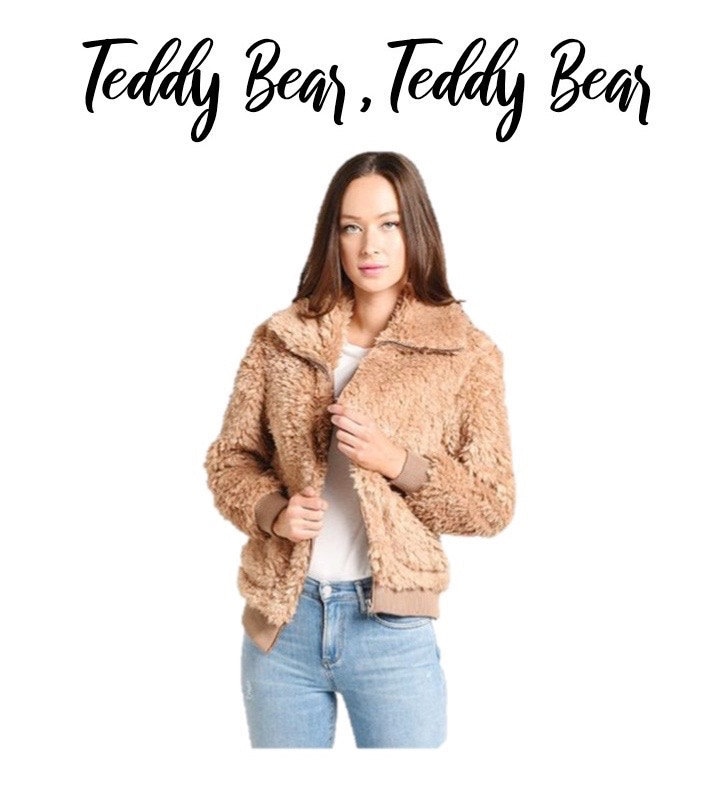 This coat makes me so happy. The trendy faux fur and sherpa jackets feel like bathrobes and all things cozy, plus everyone will want to hug you! Naturally, we are pro cozy and hugs, so bring on the teddy bear look!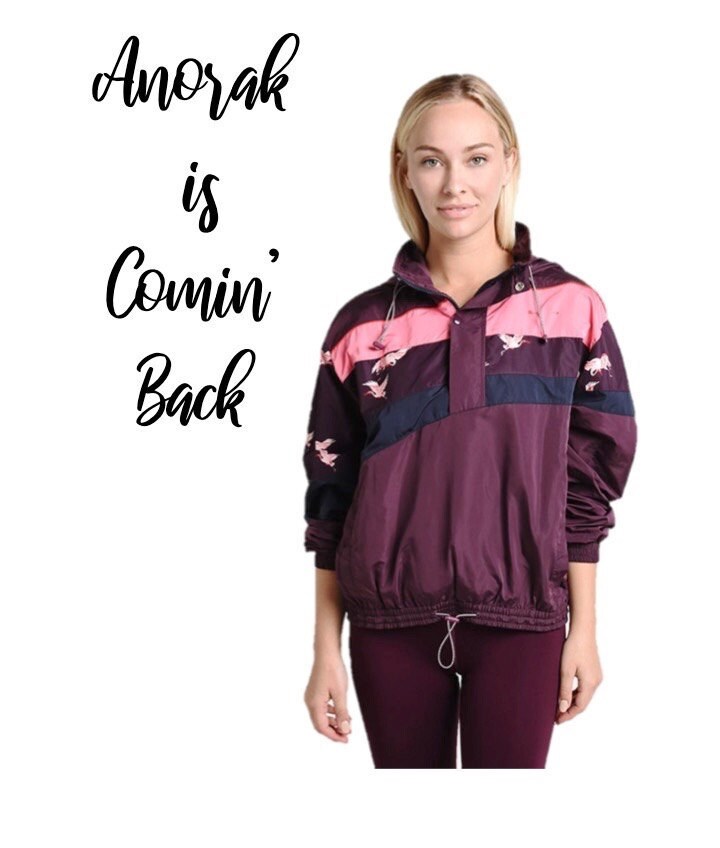 When I think anorak, I have instant flashbacks to third grade P.E. Listening to the "coach" tell us how many laps we had to run that day, while simultaneously being amazed by her wind suit: hot pink nylon pants with a matching jacket that also had teal and purple triangles across the front. 1990 wasn't all bad and the anorak trends are proving just that with this comeback. Throw on this anorak with a denim skirt or take it out for a run!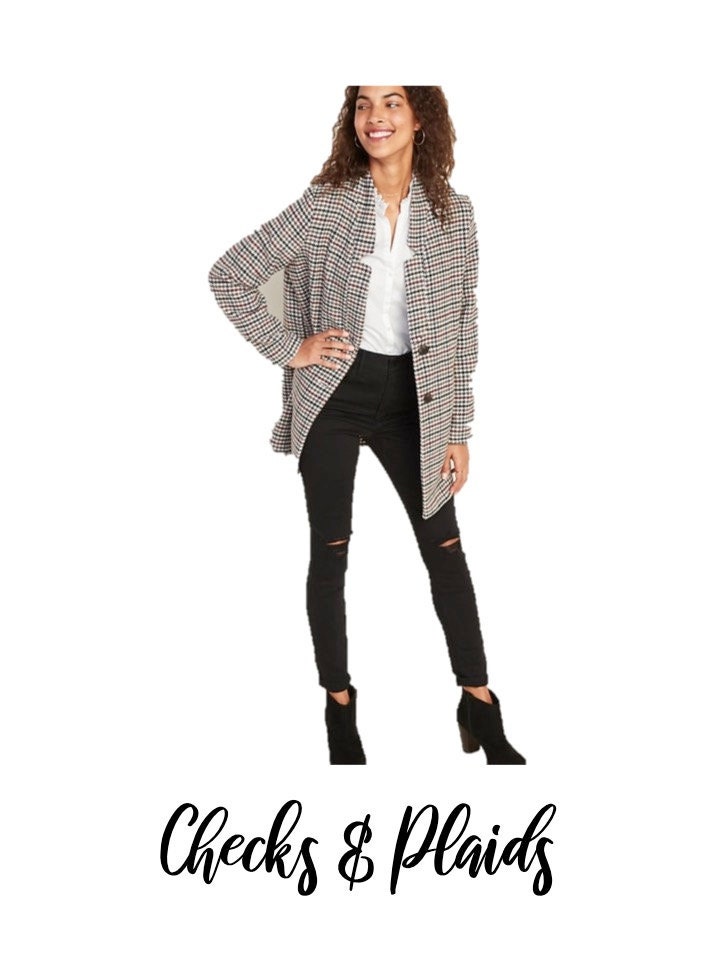 This trend (like the jacket shown above) may seem, to some of you, like it's for the older or preppier crowd. However, over a white v-neck or graphic tee paired with jeans and boots, I do believe it "checks" the boxes for every age bracket.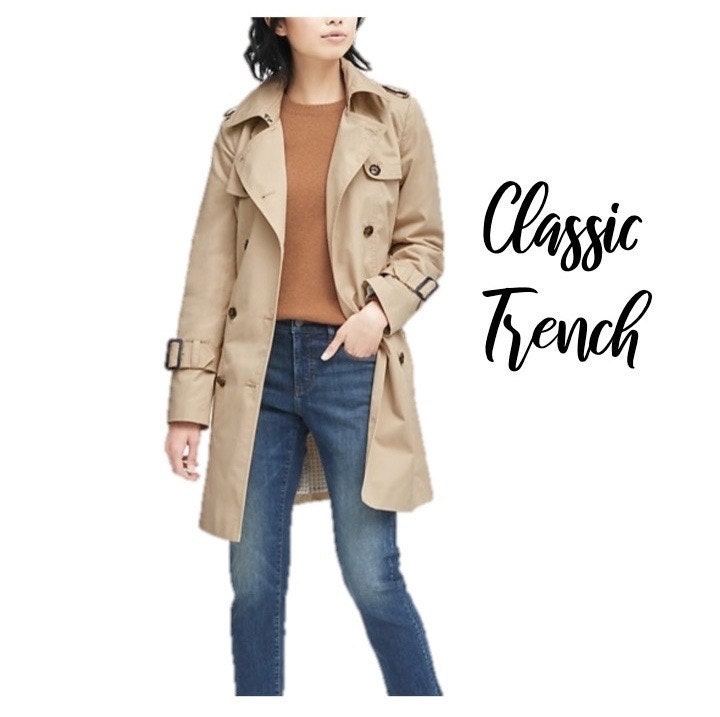 The trench coat has truly stood the test of time. This is a coat you can feel comfortable splurging on because you will be wearing it for years to come. With jeans and a sweater or over a shift dress to work; its hard to mess up a classic.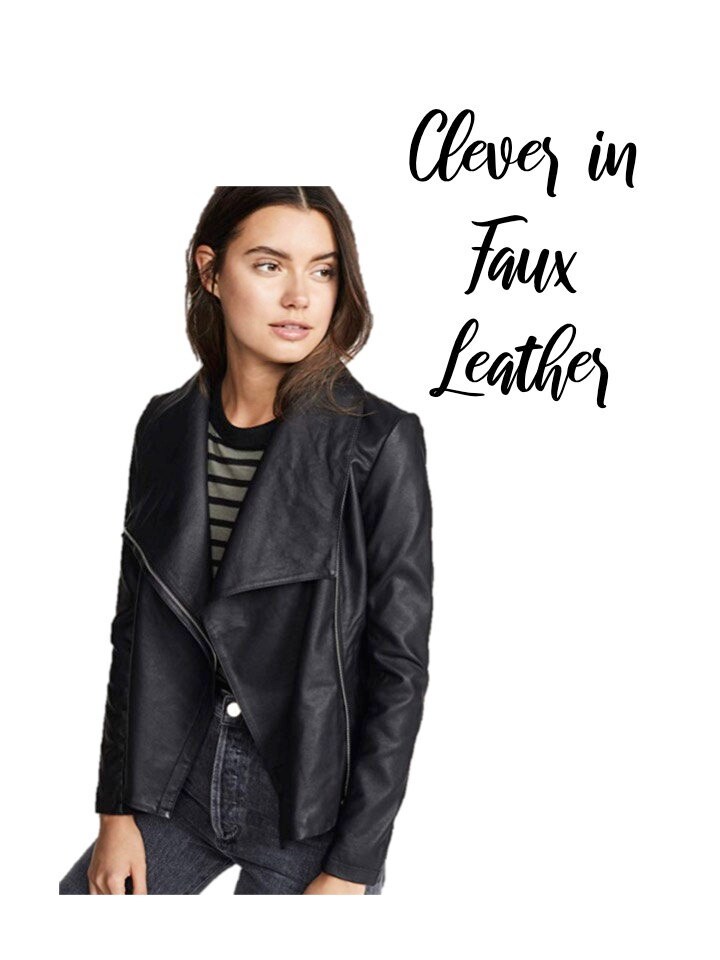 Leather jacket trends tend to come and go and aren't for everyone. So, test the waters with a less expensive faux option (we love this one!) that provides a versatile edge. Don't be fooled, this layer can hang with you from morning to night.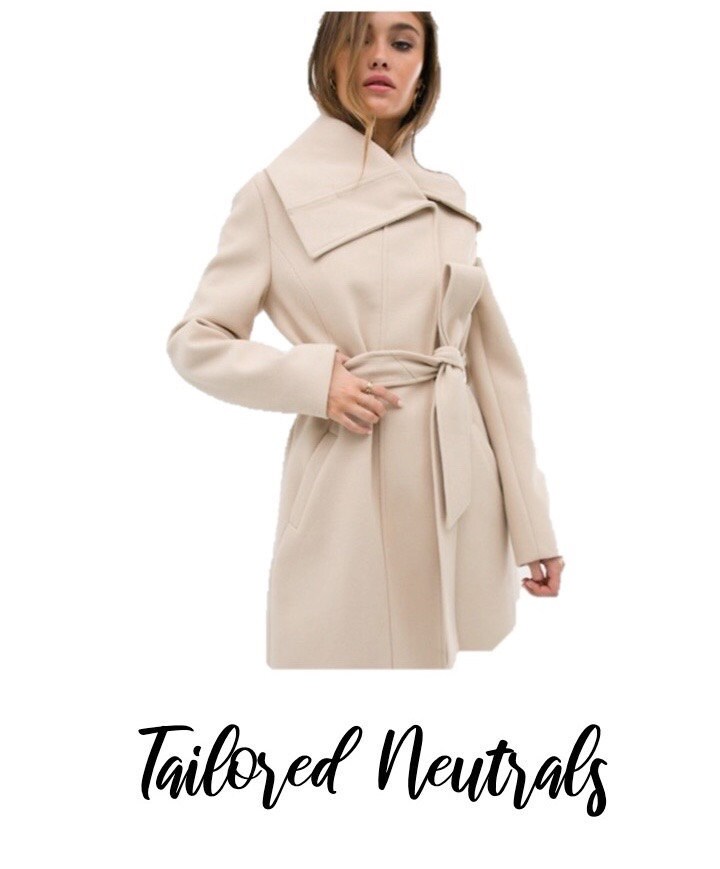 A neutral coat (like this one) is always safe. We are loving the tailoring we are seeing this year in what my grandmother would have called "dress coats." This trend is showing a longer line with a pronounced color and, in some cases, a fun belt or button to amp up your warming game. You may be wearing sweats underneath it all but to the adoring public, you are giving them polished chic.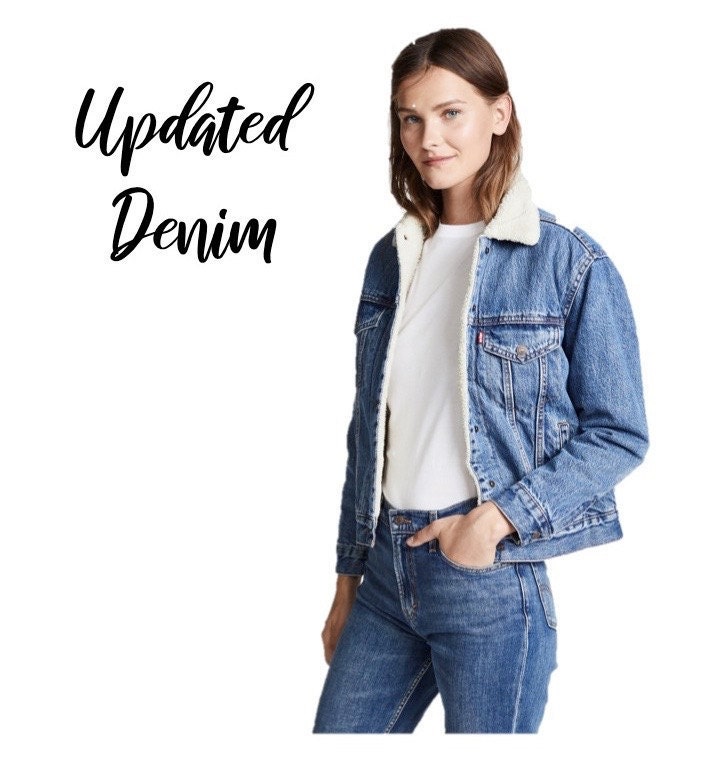 It's no secret, denim is my favorite uniform. I can be seen wearing a full suit of denim around town! Denim on denim IS a thing and everyone should be jumping in on this. The Levi's denim jacket you've had since the late 90s is probably still on point. If you're wanting an update, you can find denim jackets lined with sherpa (like the one above!), or with leather details on the pockets. My recent favorite option is the oversized "trucker" denim jacket (like the one above!). Naturally, it's the perfect compliment to my "Peace Like a River tee" with jeans and cowboy boots.
What I can tell you from my 11-year-old experiences is that it's not fun to feel cold every time you go outside for 6 months out of the year. Fortunately for us, these days, "bundled up" is looking fresh and turning heads!
- by Amy // @apeeples