The sneaker has been holding the spotlight for quite some time, and it seems to have no intention of letting go. Now that we are finally experiencing cooler temperatures, we can tuck our sandals in for a nice long nap and lace up! After all, sneakers are going out with skirts and dresses, jeans and joggers, and even suiting in some cases. Here are a few of my favorites.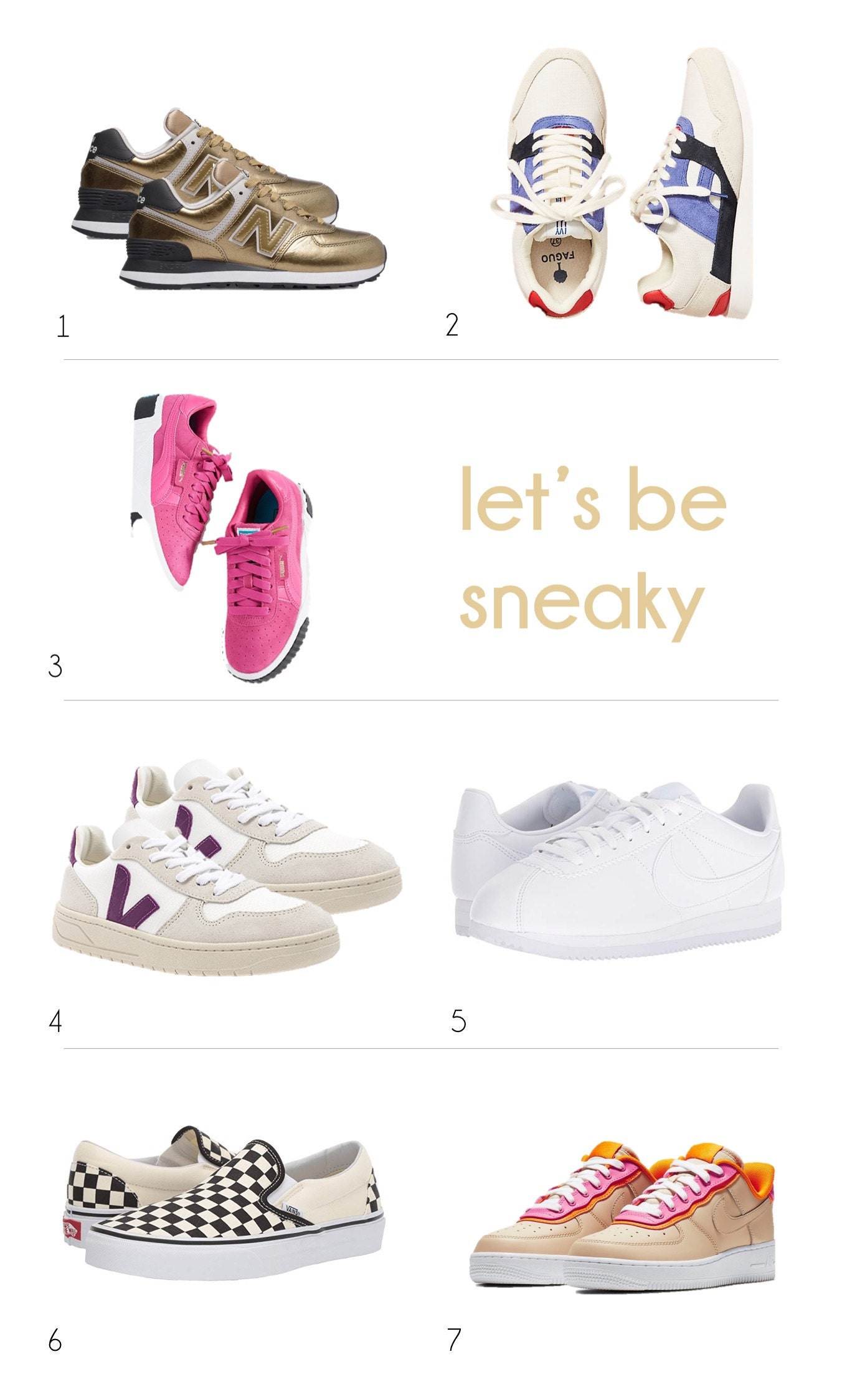 SOURCES: 1 / 2 / 3 / 4 / 5 / 6 / 7
Of course, #5 is the one of the most versatile of the bunch. What doesn't a white sneaker go with? For this reason, I'm also giving you some inspiration on how to wear this basic. Here are four go-to ideas. 
For a casual office environment, keeping your footwear simple is key. A white or neutral color gives you a youthful easy look without coming across as childish or lazy.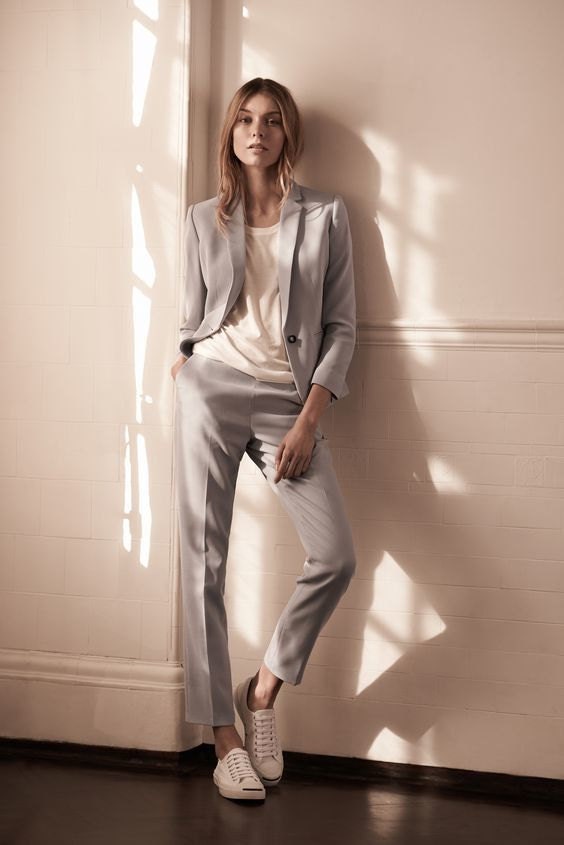 White sneaks are also ideal for daytime dresses! I love a bright dress with a white sneaker, but if you want to be a bit more adventorous, pair a black shirt dress with a louder sneaker (like #7 above).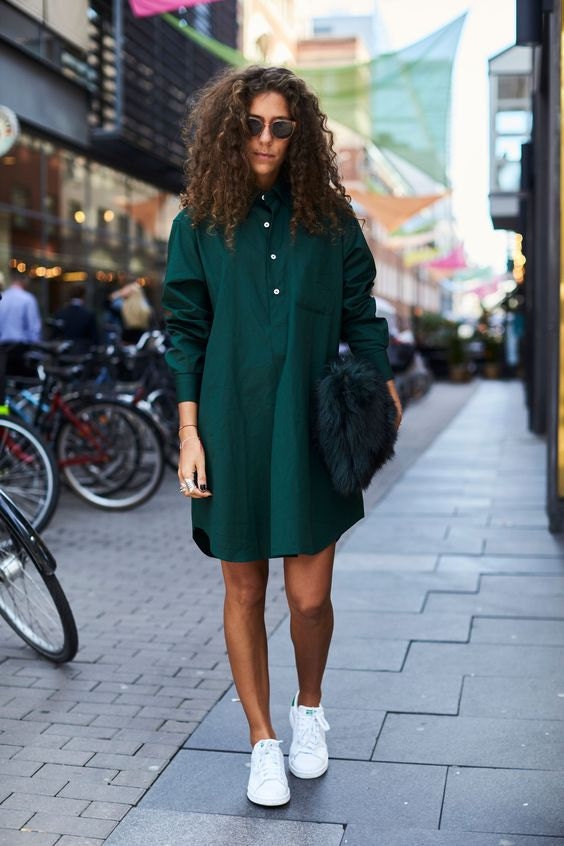 Joggers naturally lend themselves to be paired with the most athletic look. Luckily, your trusty white or light-colored sneakers work here as well. Add a V-neck and a denim jacket, and it's an outfit ready to chase your disobedient dog or toddler around the block!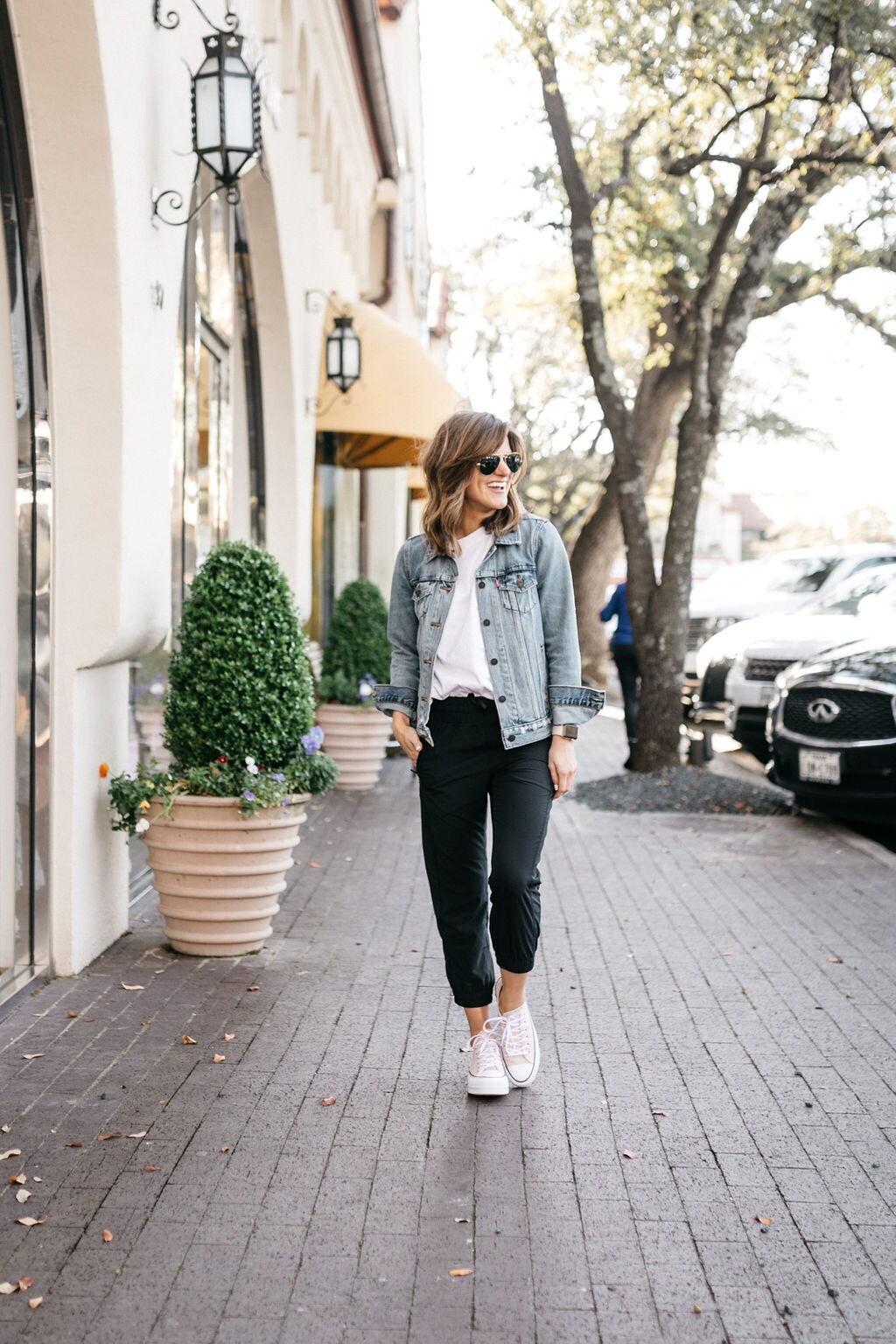 Jeans are probably the most flexible depending on their cut. Just avoid wearing the heavier-looking shoe with a super skinny jean. Grab your favorite tee (like the "We've Got Spirit" one) or hoodie and you guessed it: uniform. I like a button-down or cozy sweater with my jeans and white sneaks as well.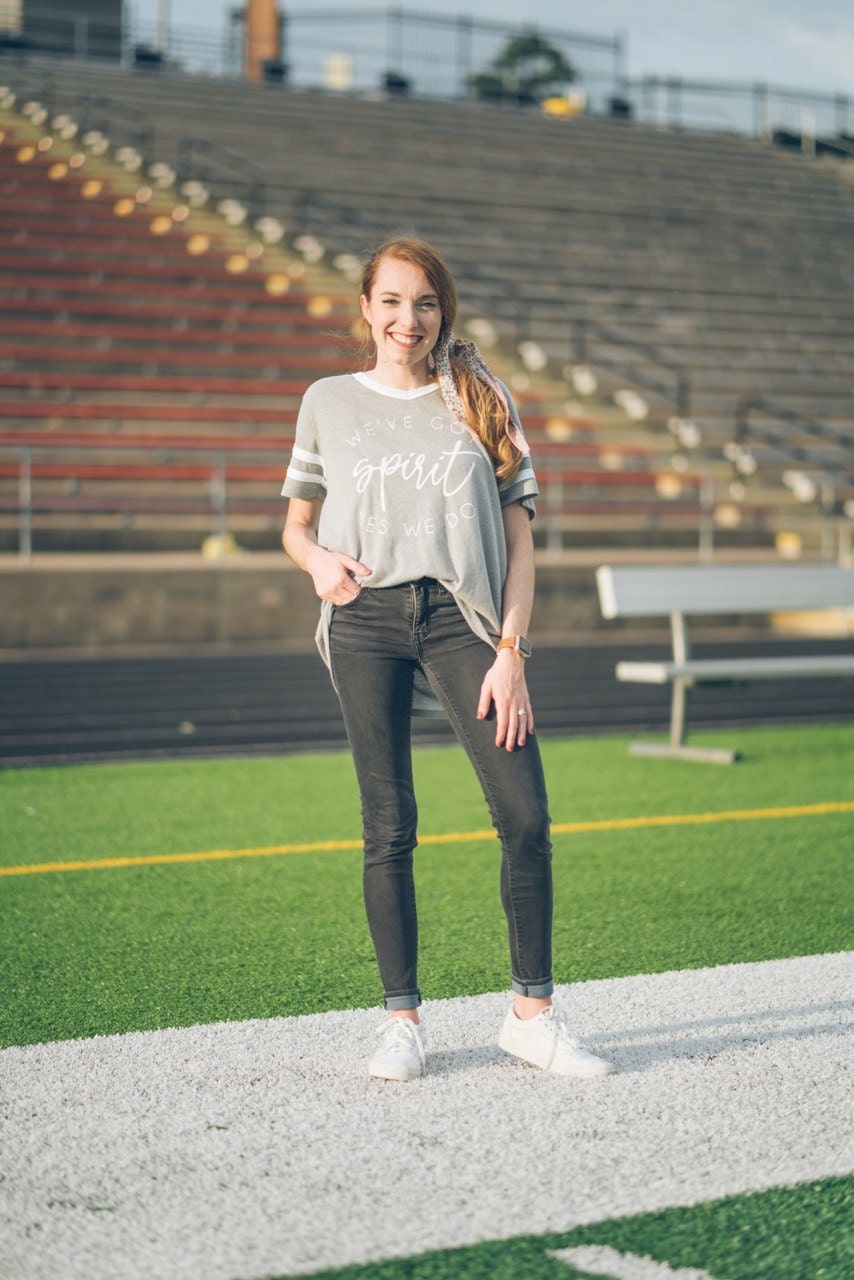 I don't know about you, but my 7-year-old tomboy self would have been so excited to know what the fashion future would hold! Turns out, you CAN wear high-tops with a dress to church after all!