Today we're excited to bring you a fun back-to-school-inspired guest post from someone who shares our name...well almost! Mary Ellen Phipps, MPH, RDN, LD of Milk and Honey Nutrition is here to help us keep our chins up when it comes to packing school lunches. As a registered dietitian, wife, mom, and type 1 diabetic, she shares yummy diabetes-friendly recipes and nutrition tips on her blog. Follow her on Instagram (@milknhoneynutrition) or visit her site (www.milkandhoneynutrition.com) to find tons of fun and doable healthy recipes as well as meal plans and recipe e-books. 
Packing your child a healthy and well-rounded lunch can provide sound nutrition to give your child the energy he/she needs for the rest of their busy day, and can help to establish a lifetime of healthy eating habits. Research has shown that providing a child with a sound lunch at school can help put them on a path to academic success and increase their energy levels for the remainder of the day. A quality lunch provides key nutrients (it is typically 1/3 of their daily intake after all).    
But, I mean… let's be real. Sometimes that whole "quality lunch" thing just doesn't happen. Life gets busy. Kids get hard. And before you know it you're back to Cheetos and a Smuckers Uncrustables by week 2 of school (insert: shrugs shoulder emoji).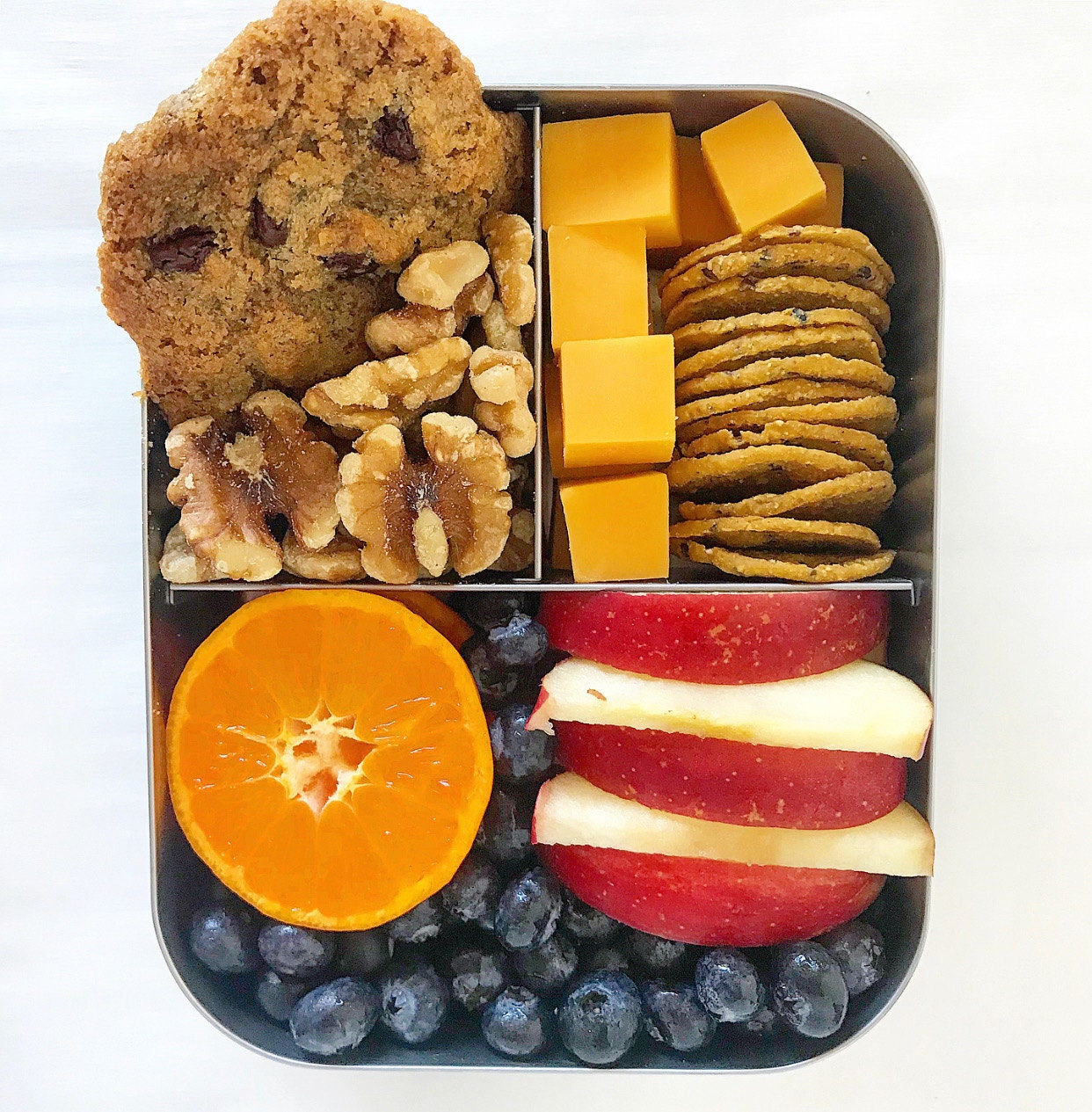 So how do we get out of this rut? How do we pack a lunch that our kids will actually eat, that they won't get bored of, that we can be proud of…and that doesn't require a million small cookie cutters and an hour of time that you don't have??  Enter: SNACK LUNCH!!  
 I have a full blog post on this concept on my blog, but here's the gist of it…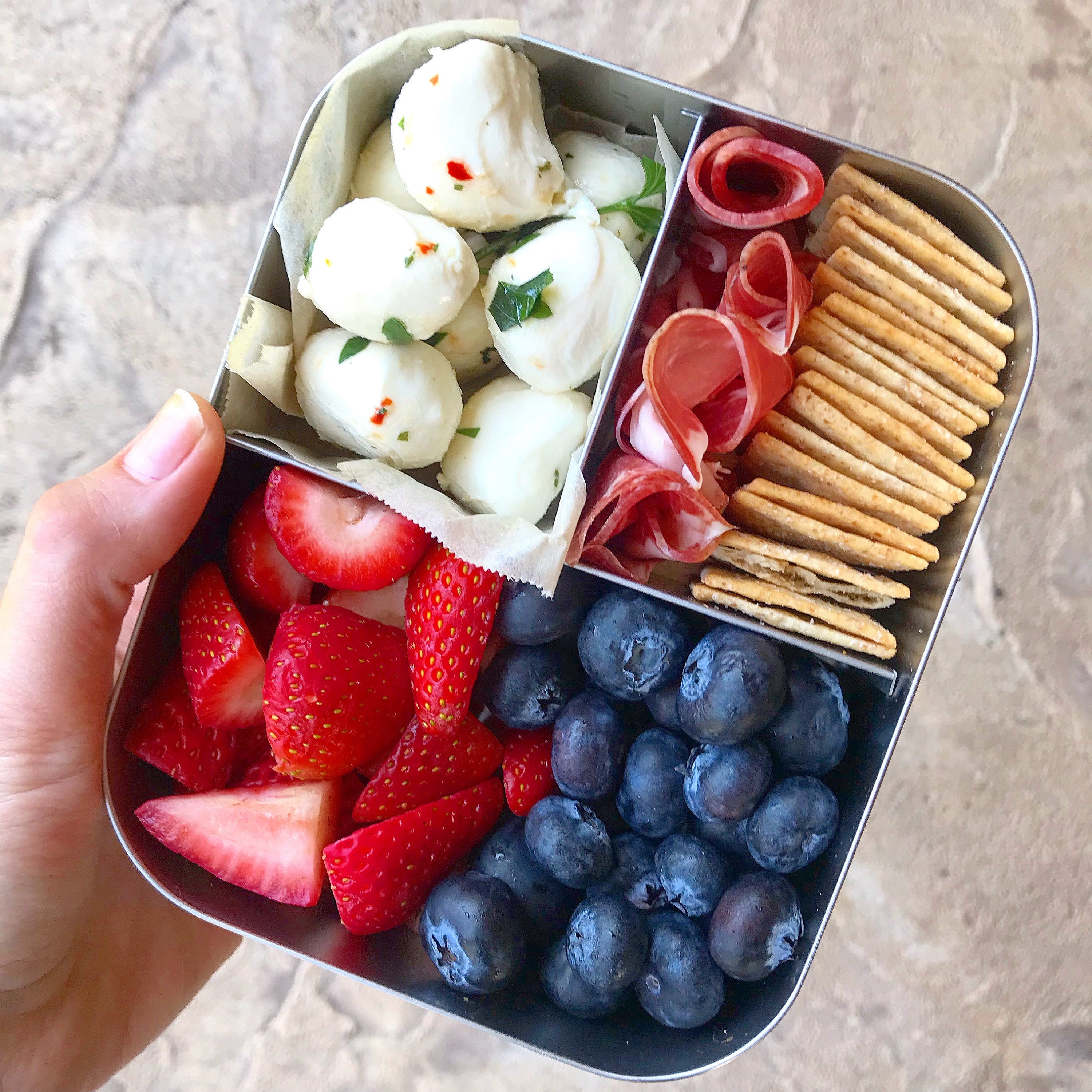 Mix and match foods as you and they see fit. And that's it! You can use the chart below as a guide for how many servings of each type of food to include but imagine just combining a bunch of (nutritious) snacks into one little bento box, and voila… a lunch you can both be happy with!   Still a bit confused? Check out that blog post I mentioned, but also check out the images below…   Ideally, the following food groups should be included each day, though the amount to give your child will be dependent on their individual needs and characteristics.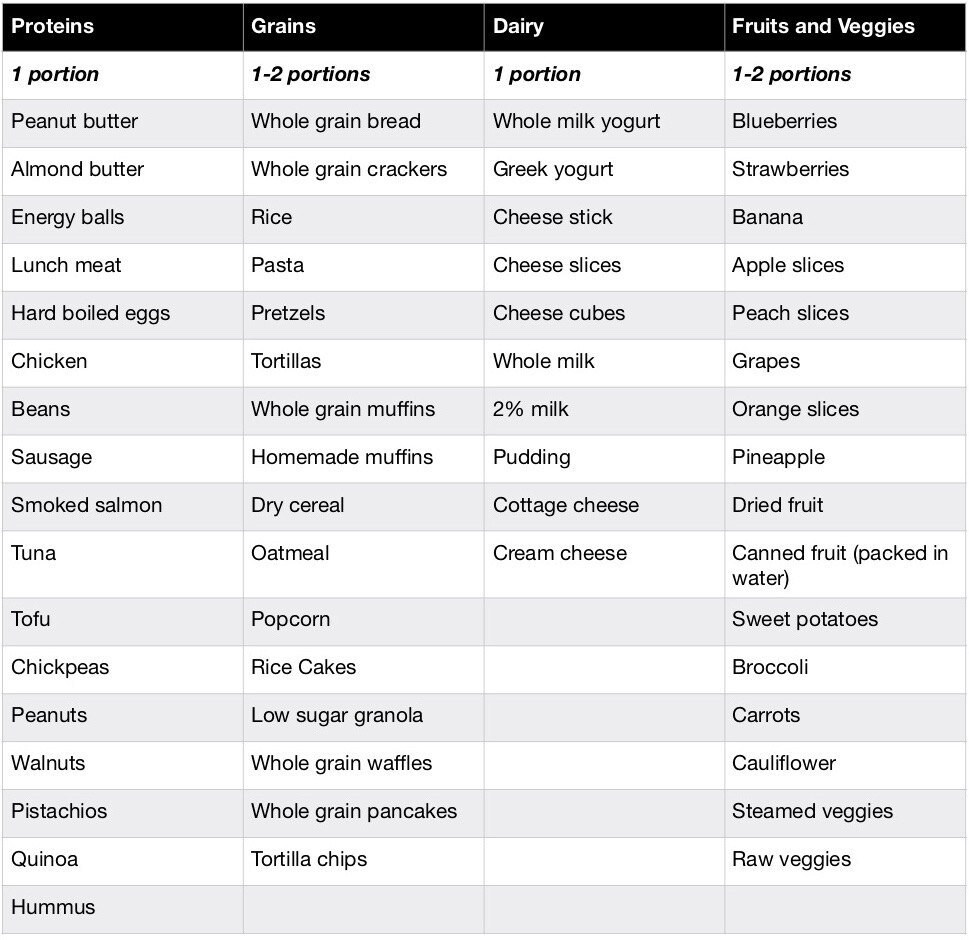 So, what do you do if their lunch comes home uneaten?? It can be incredibly frustrating to see a lunch you pack for your child come home uneaten and/or barely touched. Consider these things when packing your child's lunch to help them be a bit more likely to eat their lunch: 
If you are considering packing a new food or a food you think your child may not eat, make sure to also pack 1-2 foods you know they like and enjoy. Seeing a food they recognize and enjoy will make your child feel more comfortable at lunch time.  
Kids like fun colors and shapes. Consider letting your child pick out a fun new lunch container, and offering foods cut into fun or novel shapes that are easy for them to consume. (Example: instead of sending a whole apple, send apple slices or sticks.)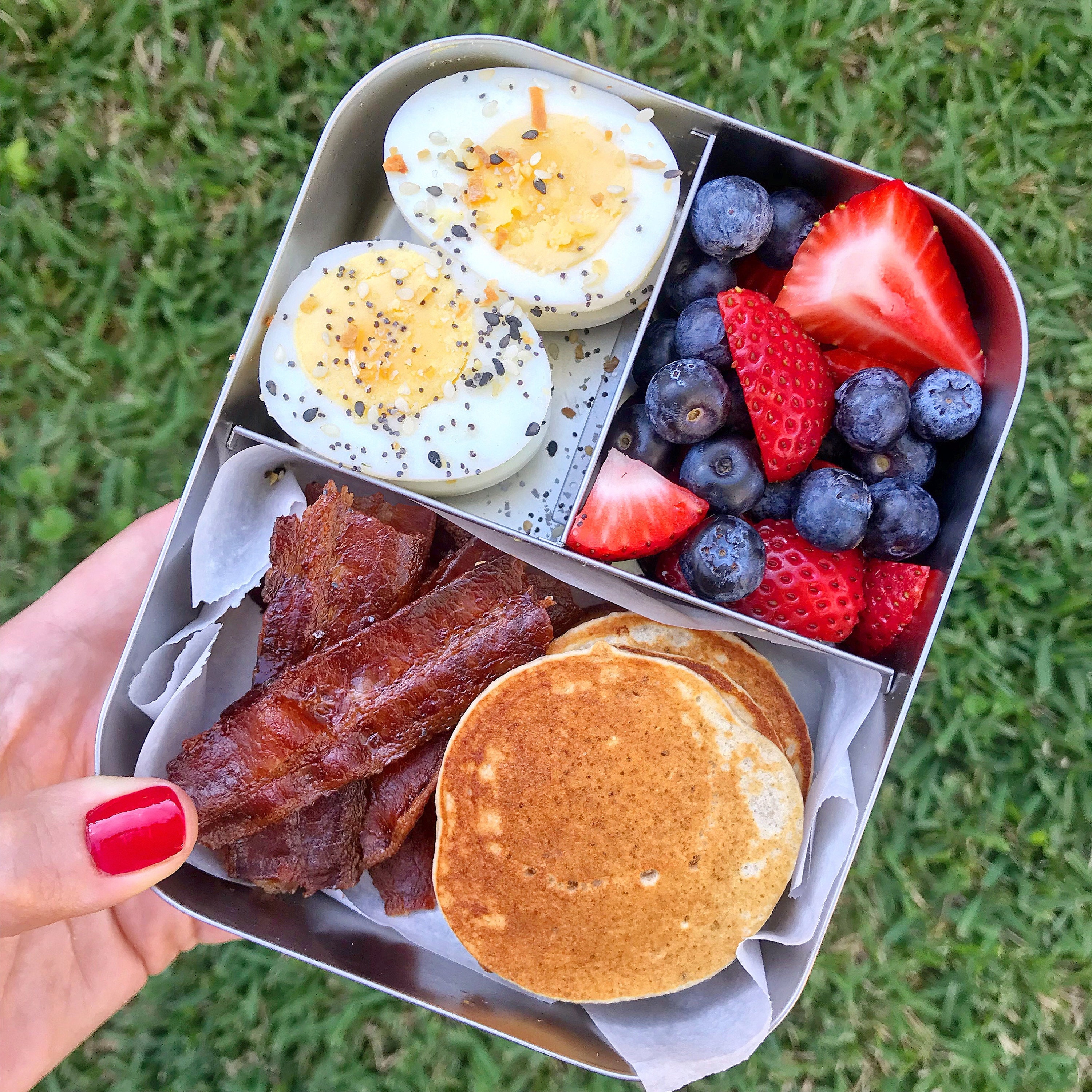 One thing to consider when talking to your kids about food, nutrition, and health: One thing to keep in mind when feeding your kids (and yourself) is that the end goal is not a perfectly well-balanced diet. The end goal is to have them develop a healthy relationship with food, so that when they're older they can make good choices and have a stress-free relationship with food. Feelings of shame and disordered relationships with food typically start young, long before we as parents can see symptoms. When talking about food in front of your child, it's important not to label foods as "good" or "bad" as these can create a warped sense of how they fuel their bodies. Instead, try to communicate that there are two types of food: FUEL/MUSCLE foods and FUN foods. Both are ok, but obviously we need to make sure we have enough room for all of our FUEL/MUSCLE foods so we can have energy to do everything we like to do and so we can grow big and strong. And those occasional FUN foods are totally fine if we're eating enough FUEL/MUSCLE foods.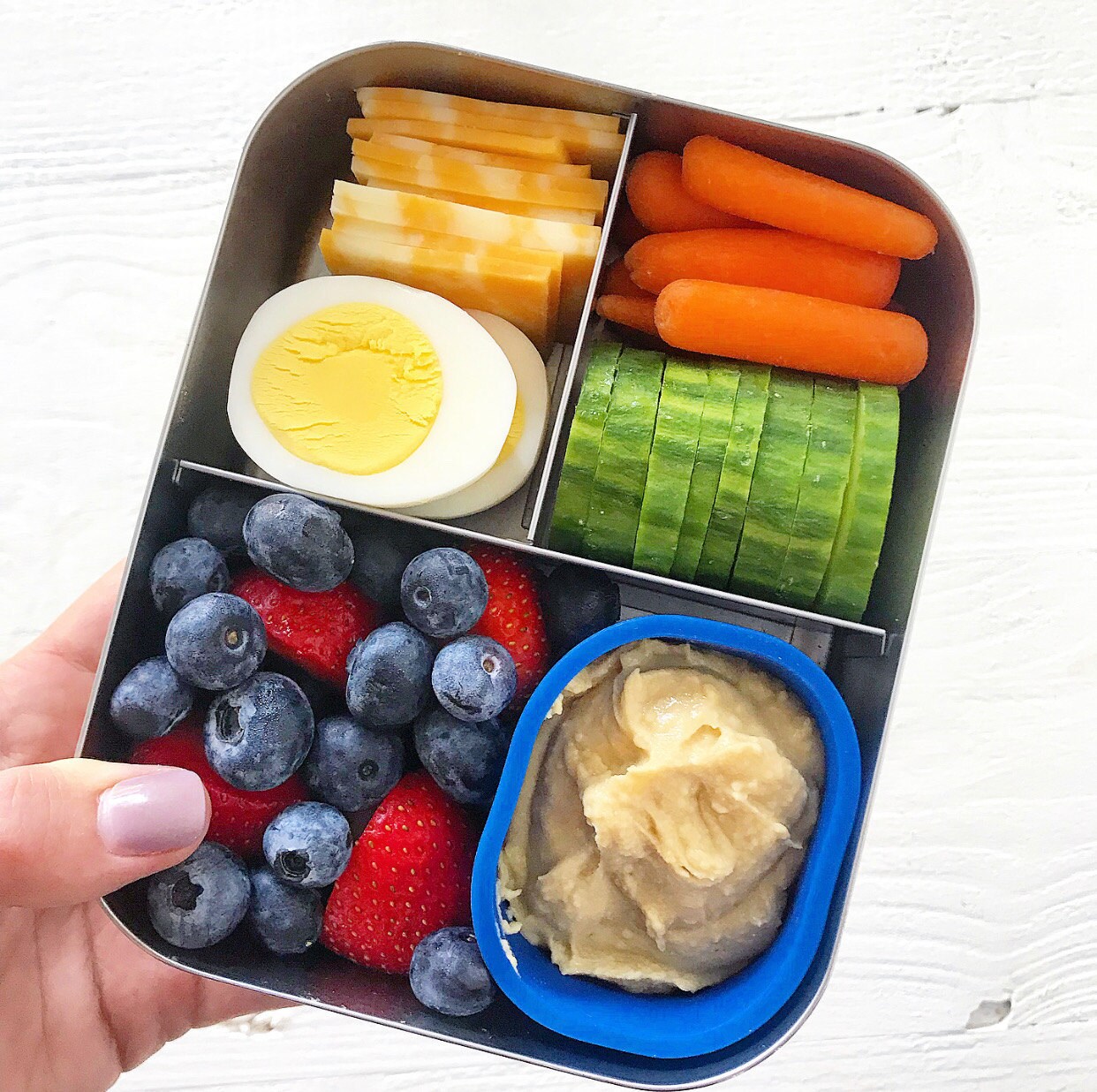 If you have questions about this topic, check out www.milkandhoneynutrition.com for more information!  
Mary Ellen is the registered dietitian and blogger behind Milk & Honey Nutrition. She's also a wife, mom, and type 1 diabetic. She lives with her family just outside Houston, and loves anything related to food. She firmly believes food is a gift and is to be celebrated and enjoyed! Visit her website for yummy diabetes-friendly recipes and some great nutrition tips!