The words "Game Day" bring about different images for everyone. Some of you see your favorite college team, while others are reminded they are "snack mom" for the soccer game this weekend. Game day may fall on a Saturday or it might come on a weeknight, depending on age bracket and event. However, whether you're on the sidelines of your nephew's PreK soccer game or under a tent in a big field, we can help you cover all the bases of tailgate style. We've pulled together some looks to take you through the week and even the season, highlighting (you guessed it!) our adorable "Go Team" tee!
Our muscle tank paired with a skirt or layered under a cozy sweater is the perfect understated yet festive way to cheer on your favorite athletes. While the short-sleeved sweatshirt is a great complement to those high waisted flair jeans or sassy mini skirt. Don't forget to add an accessory staple like a bandana, your favorite hoop earrings, or shortie western boots. And, as always you'll need your clear handbag if you're headed to a big stadium. Check out these looks to get into the spirit of things.
LOOK  #1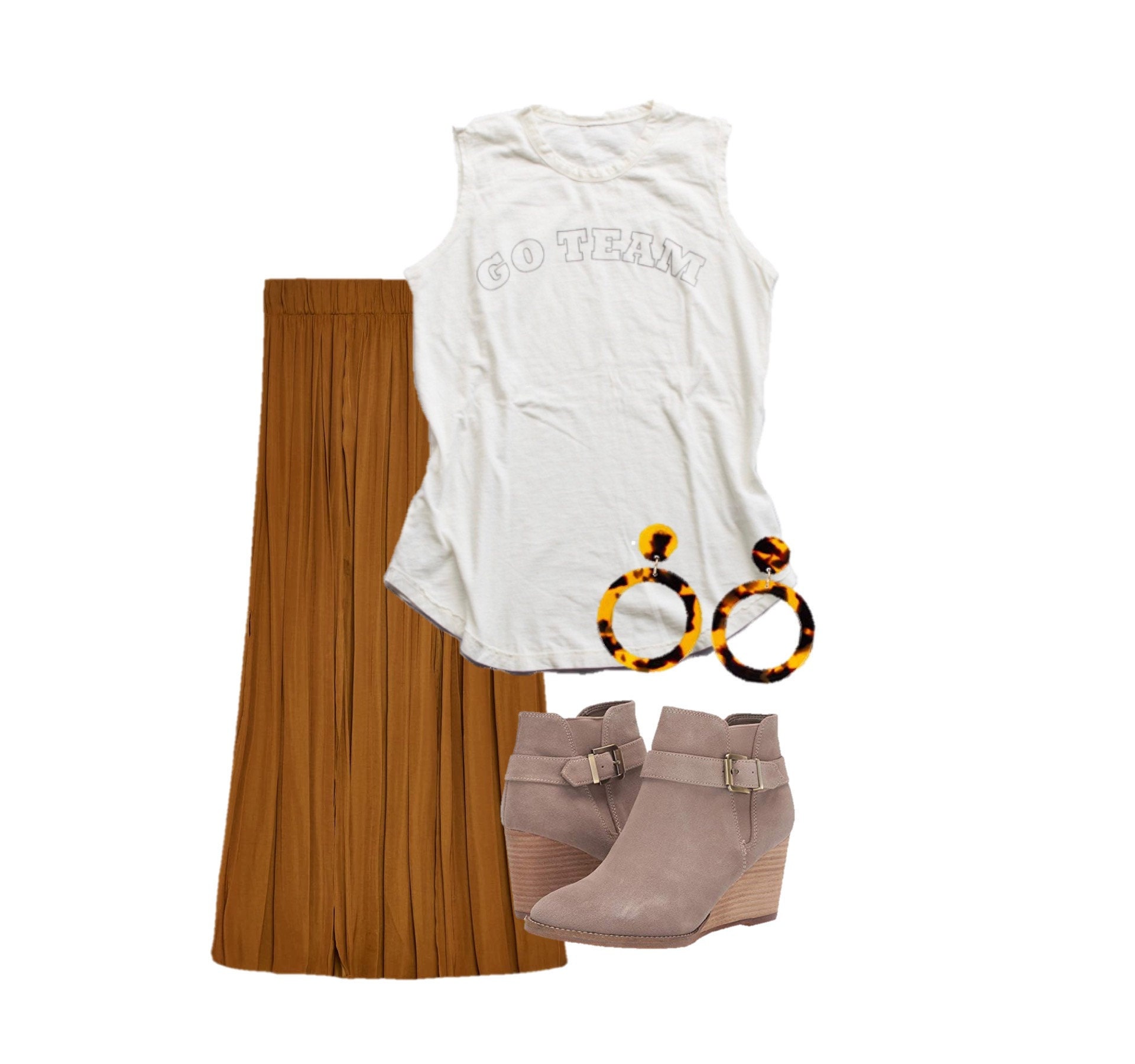 SOURCES: Skirt / Tank / Earrings / Booties
LOOK #2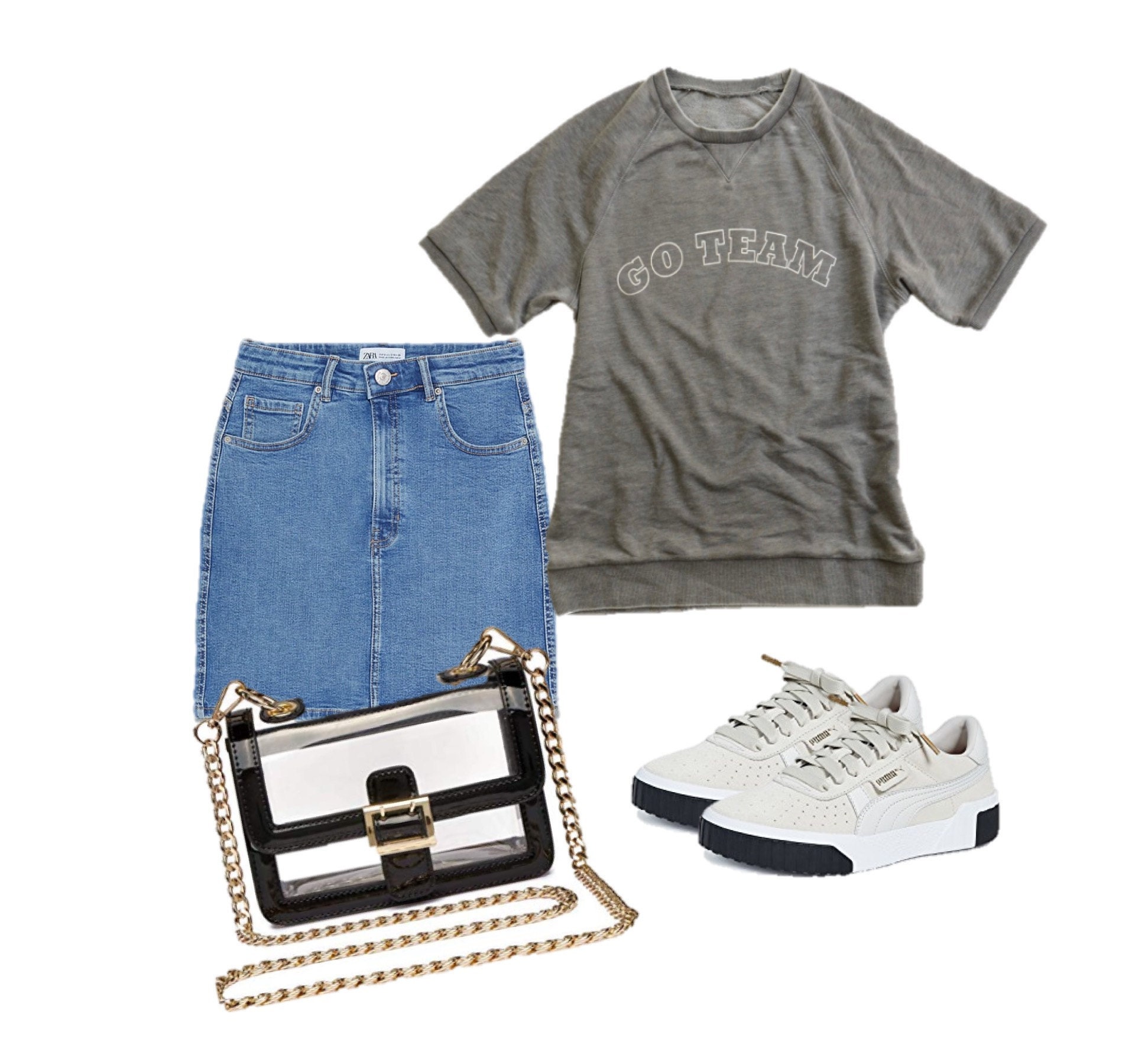 SOURCES: Skirt / Purse / Pullover / Sneakers
LOOK #3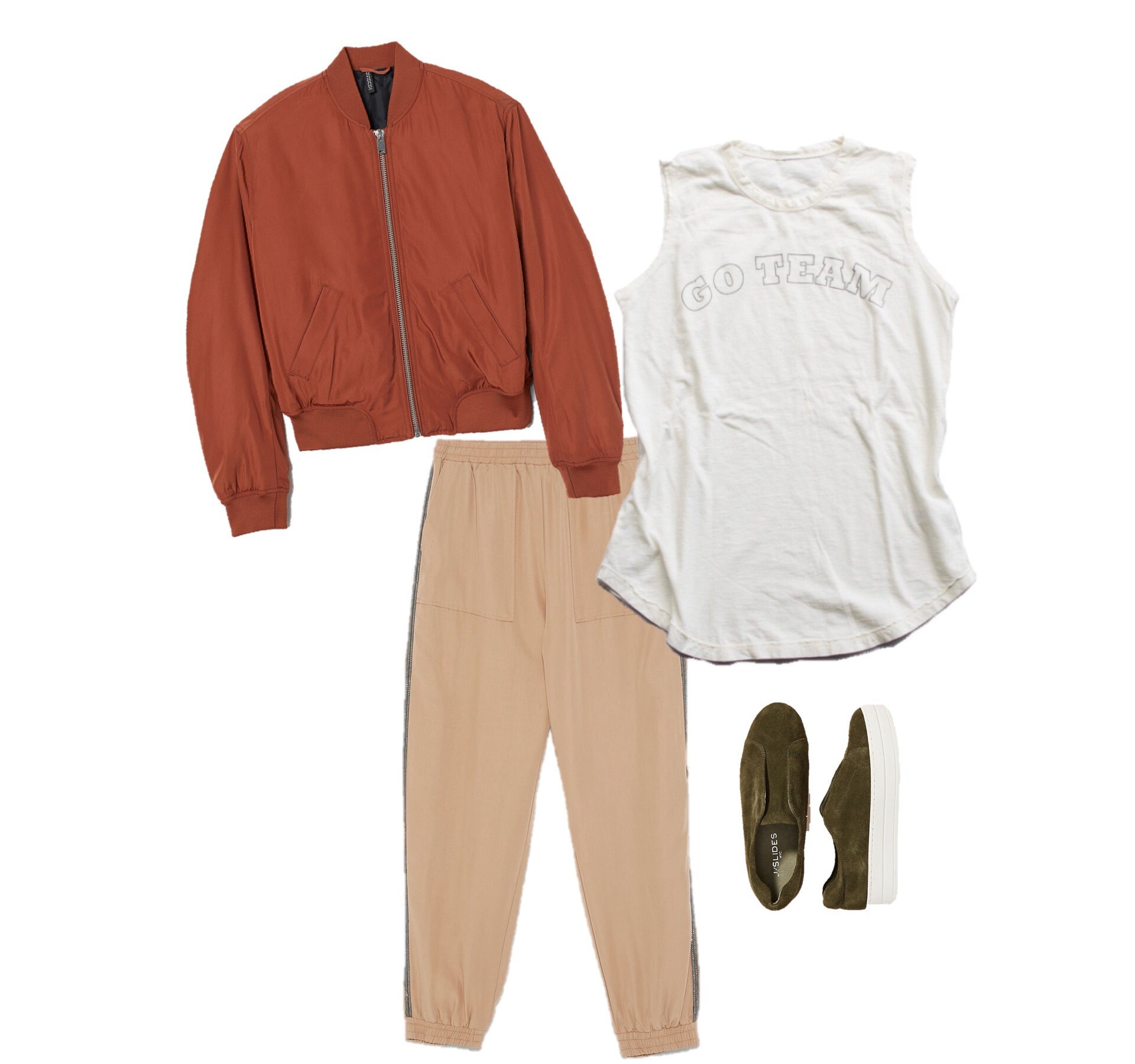 SOURCES: Jacket / Joggers / Tank / Sneakers
LOOK #4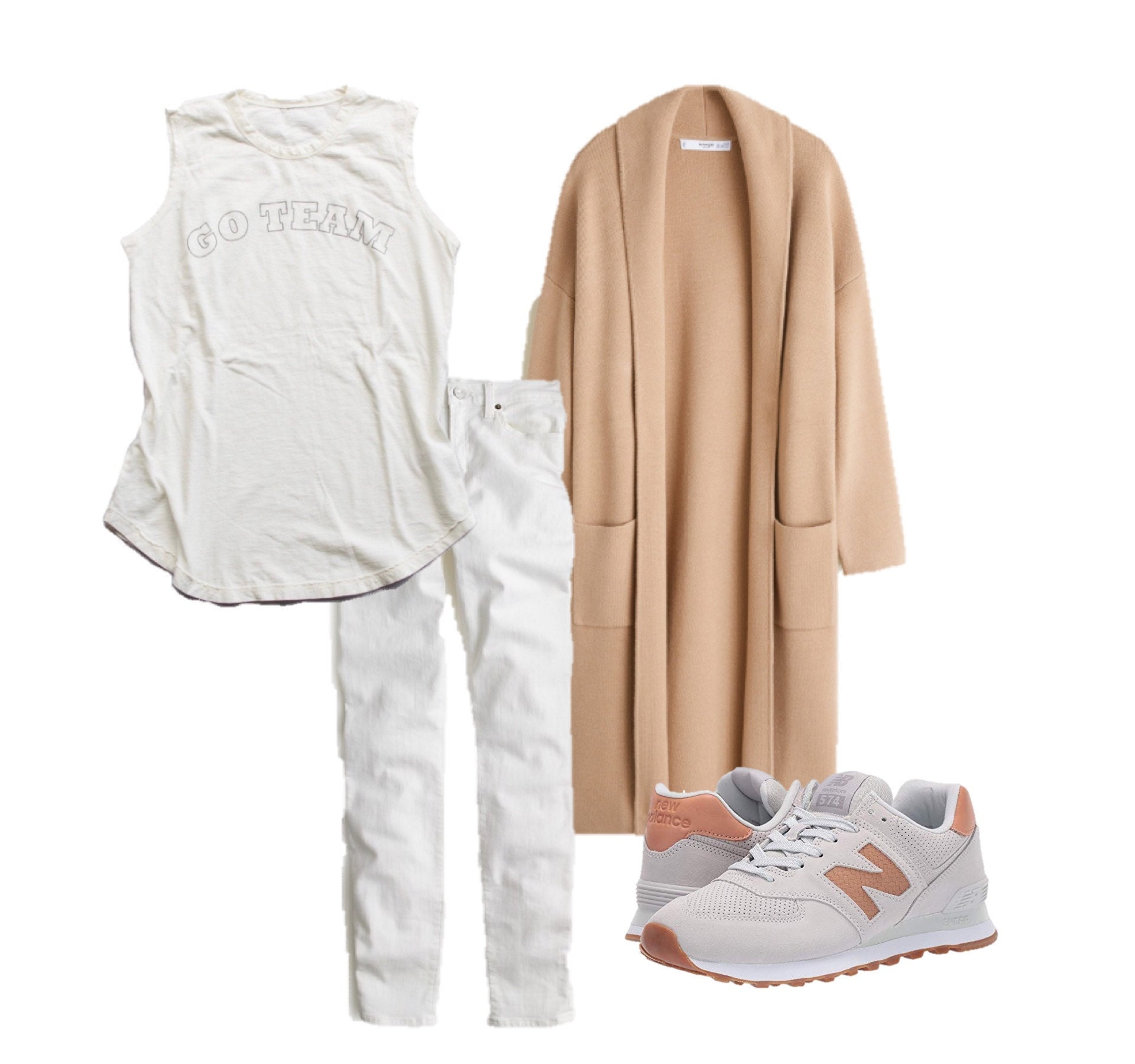 SOURCES: Tank / Jeans / Sneakers / Coat 
LOOK #5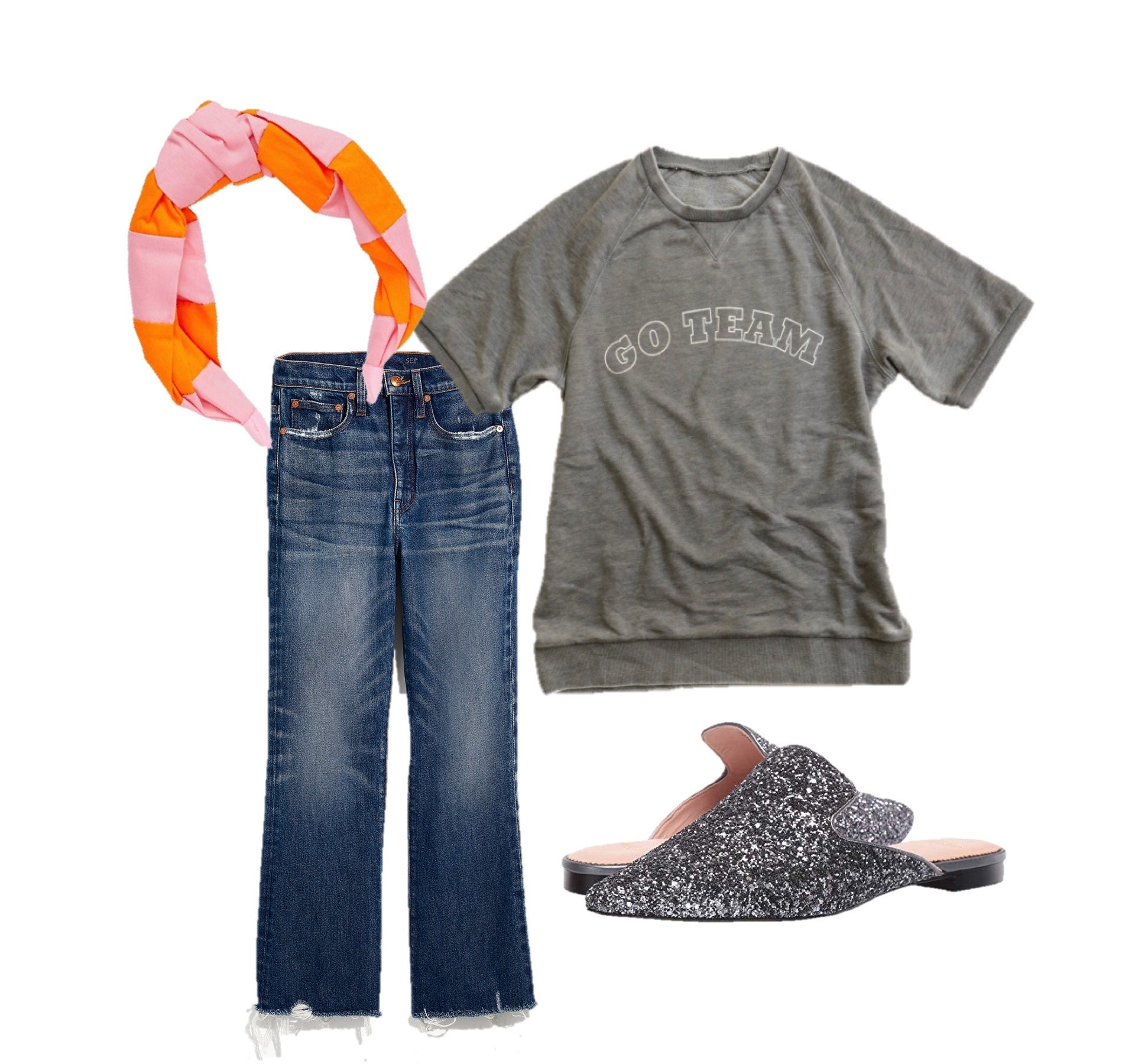 SOURCES: Headband / Jeans / Pullover / Mules
Cheer your squad to victory in style! And as always, may the best (dressed) team win.
-by Amy // @apeeples