Even if you've been living under a rock, you have seen them. I'm talking about straw accessories, of course. They are back for summer and covering all the bases. Natural fibers are hitting high notes with handbags, earrings, shoes, bracelets, headbands, and hats. The trend is going from poolside to date night, and then maybe church and a garden party the next week. We are wearing straw as a neutral and finding that it goes with nearly everything. What better way to transition your simply stylish look from spring to summer than by losing the cardigan and adding a little raffia? Here are a few of my favorites.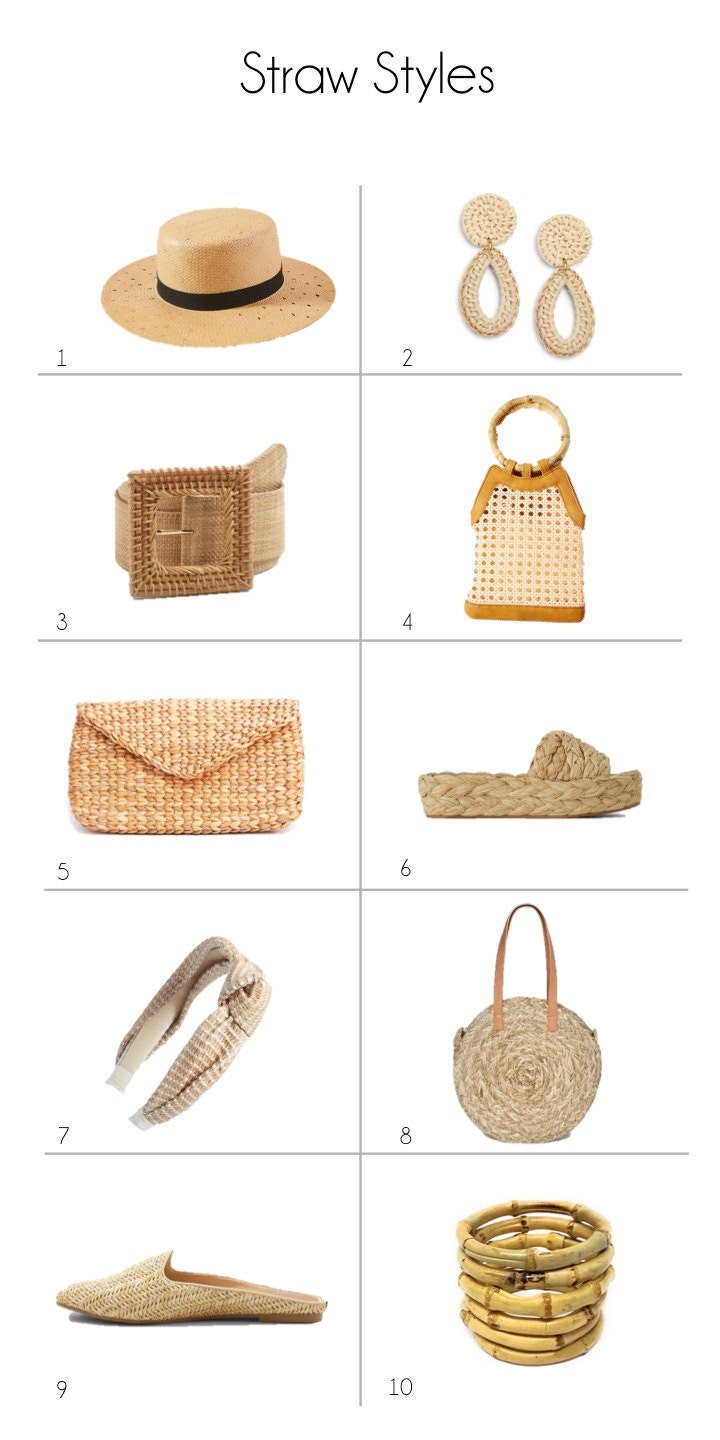 SOURCES: 
1 / 2 / 3 / 4 / 5 / 6 / 7 / 8 / 9 / 10
Who knew dead itchy grass, straw, and bamboo had the ability to help us feel current and fresh and breezy?! 
-by Amy // @apeeples