My alarm goes off at 5:30 a.m. on a weekday. I hit snooze, close my eyes, and mentally go through the things I need to do that day. It's going to be a day that has walking with a friend at the beginning and dinner with a date at the end. Between the two there will be a meeting with a client, a visit to the dermatologist, a trip to the grocery store, and shuttling the kids to after-school activities.
A day like this leaves little time for sweating, showering, and wardrobe changes, so I'll need to be creative when it comes to my uniform. A day like this is perfect for the stars (yep, I'm talking about our favorite Star Spangled Tank) to take me from day to night!
I set out for the day with one goal in mind: feed my people and get them to their places so I can meet a friend for a walk at 8:30 a.m. I meet a chatty friend who's not interested in sweating, so it's slow walk, with no makeup, and a comfy shorts situation.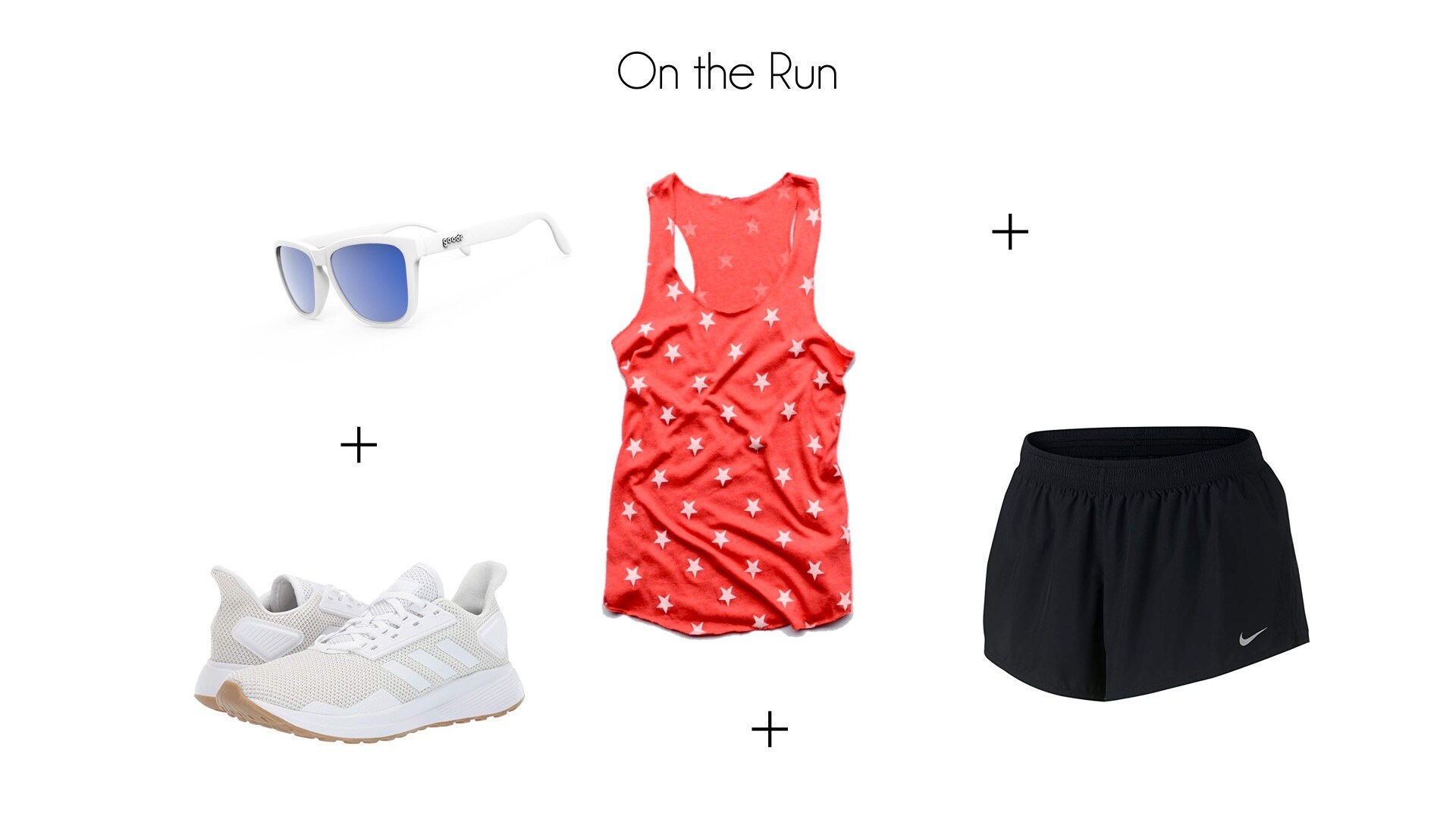 SOURCES: Tank / Shorts / Shoes / Sunnies
I head to the house for a quick change before meeting a client for a closet consultation. I throw on a denim skirt, sneakers, and hoop earrings and I'm back out the door; although, not without a quick tour through the makeup drawer. A little concealer, gloss, and mascara will round out this daytime look.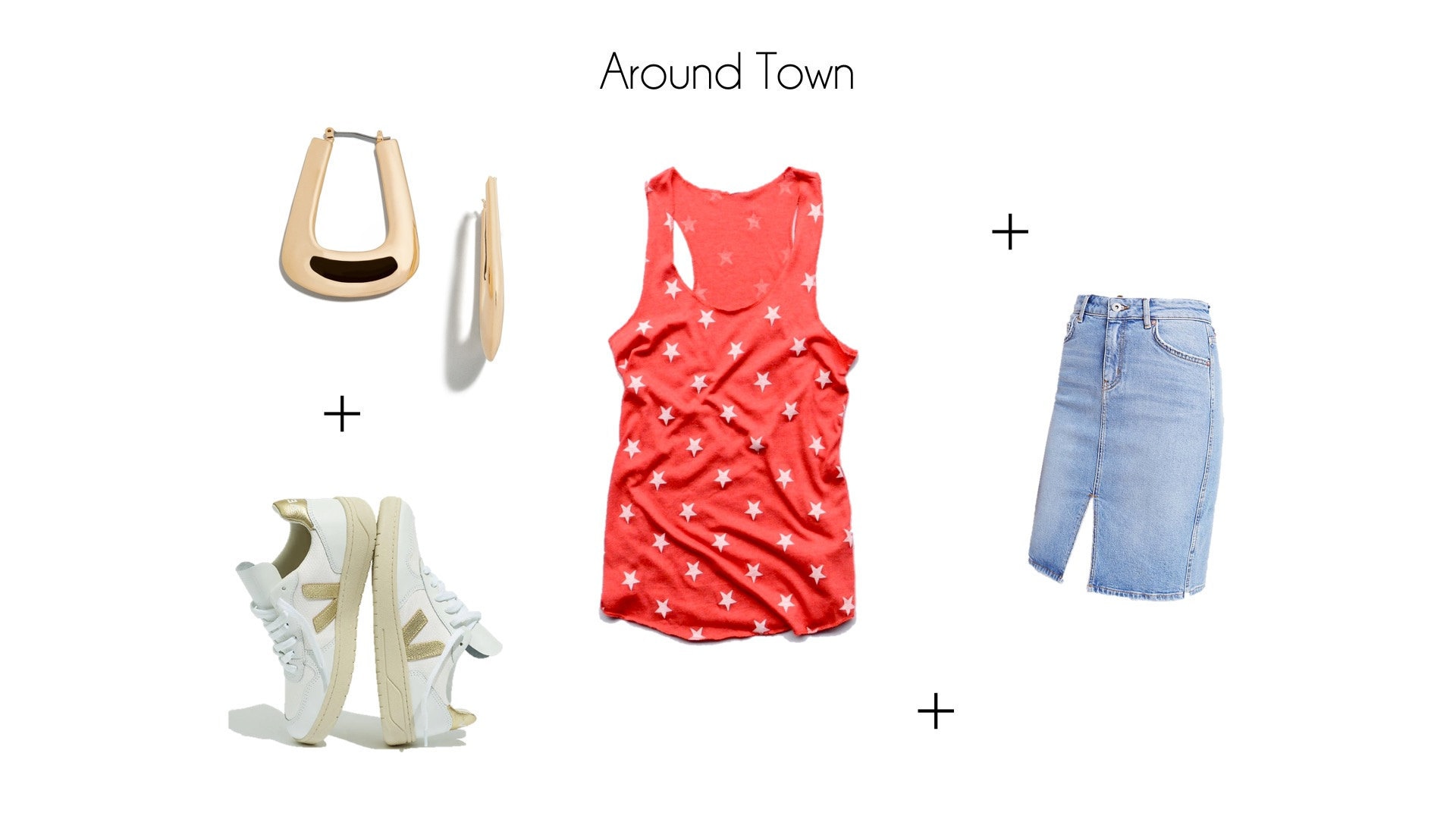 SOURCES: Tank / Skirt / Shoes / Hoops
I power through my list of to dos, deliver kids to their destinations, and begin one of my favorite countdowns: the babysitter's arrival in 37 minutes. Shortly thereafter, my husband comes home from work and announces that I have, in fact, just 12 minutes until departure. Swapping skirts and trading sneakers for espadrilles, I add eyeliner, a bolder lip color, and throw a denim jacket over my shoulders. I grab a date night bag just big enough for my phone and I.D. and I'm ready to roll—all the while still in my trusty stars tank.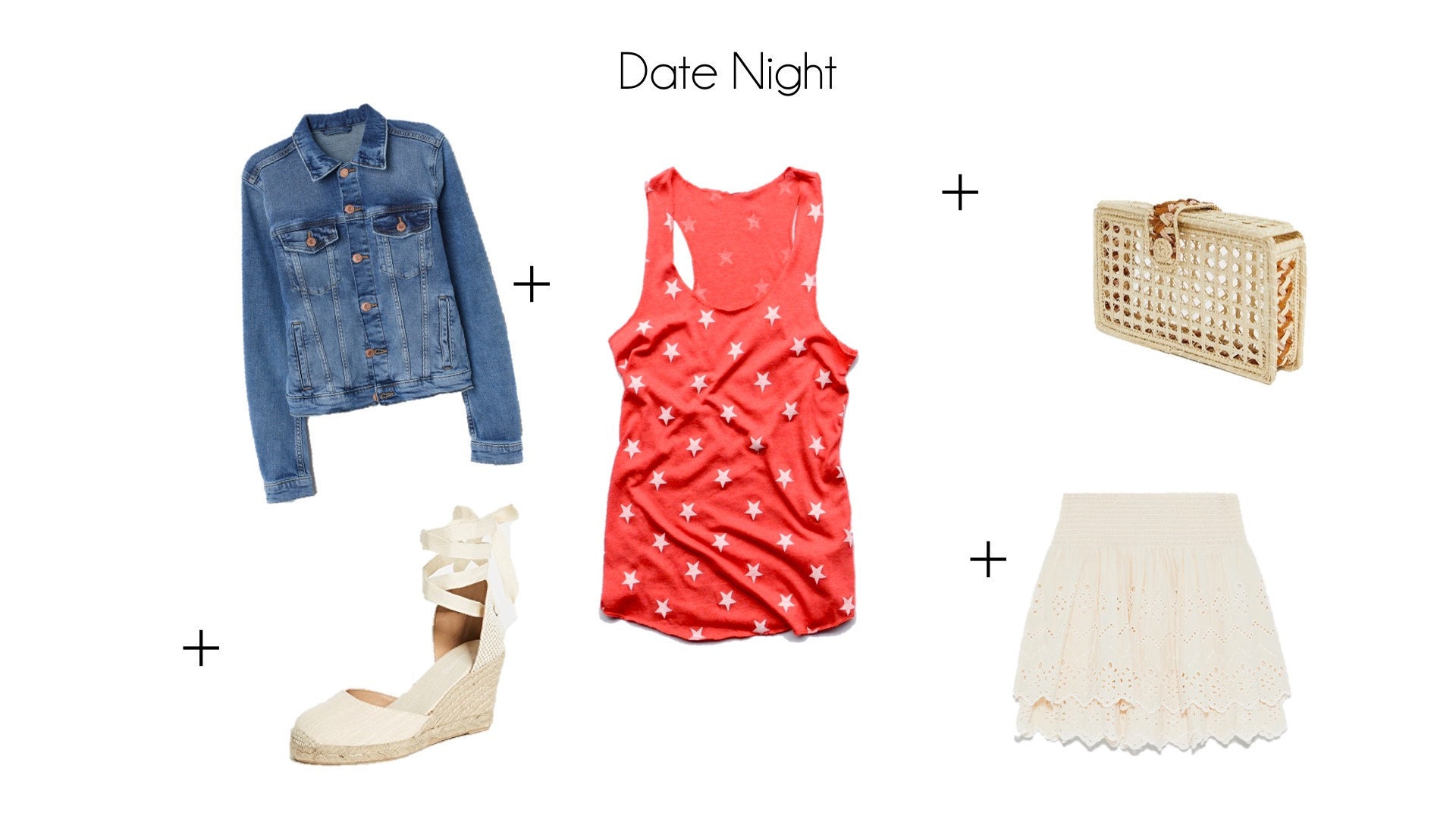 SOURCES: Tank / Skirt / Jacket / Wedges / Clutch 
Today was busy, productive, and driven by the stars. Tomorrow…might be feeling a bit more breezy.