It's tank top season, and you know you want your guns to look good. Does that mean hours in the gym? How do you know what moves will tone up the flab and get you looking fab? Today, we've got our friend Brooke Robinson from  B*TRIBAL*FIT here to help us set a routine you can stick to anywhere--whether you're traveling to the beach or hanging out at home. Read on to learn more about her subscription-based online workouts and find an arm workout that "works" for you. And, be sure to follow her on Instagram for workout inspiration (@btribalfit). 
PLUS...there MAY be a discount code for her site at the end of this post! 
Hello to all the wonderful Milk and Honey Tee followers. I'm feeling super honored and privileged be a special guest here today! Thank you Mandy and team for having me!    
As the owner of B*TRIBAL*FIT, my vision is to create fun, effective and affordable workouts to do at home, at the gym or while you are traveling—like summer, wink wink. My childhood was full of intense, forceful, skewed teachings on fitness and nutrition. B*TRIBAL*FIT was birthed out of a place of suffering, which most great things are. And if the good Lord made me for the sole purpose of encouraging women to move their bodies, then AMEN...I'm your girl!   
So, you might be asking, how do you do that? Our online workout subscription is a big part of this. We've had it going for 2 years, and it's the most life-giving movement I've ever been a part of. We currently have over 200 different workouts on our website . I create them all and sweat along with you!  I know first-hand how important it is to make sure exercise is not boring, so I upload 5-7 new workouts each month. Boredom is never an option!!    
The B*TRIBAL*FIT website offers a vast variety of workout formats: aerobics, barre, boxing, yoga, intro to fitness, pilates, HIIT, circuit training, and kiddo workouts. We even have a weekly schedule for those who like to have a plan. My goal is to make this fitness process as easy for you as possible, just put on your workout clothes and press play.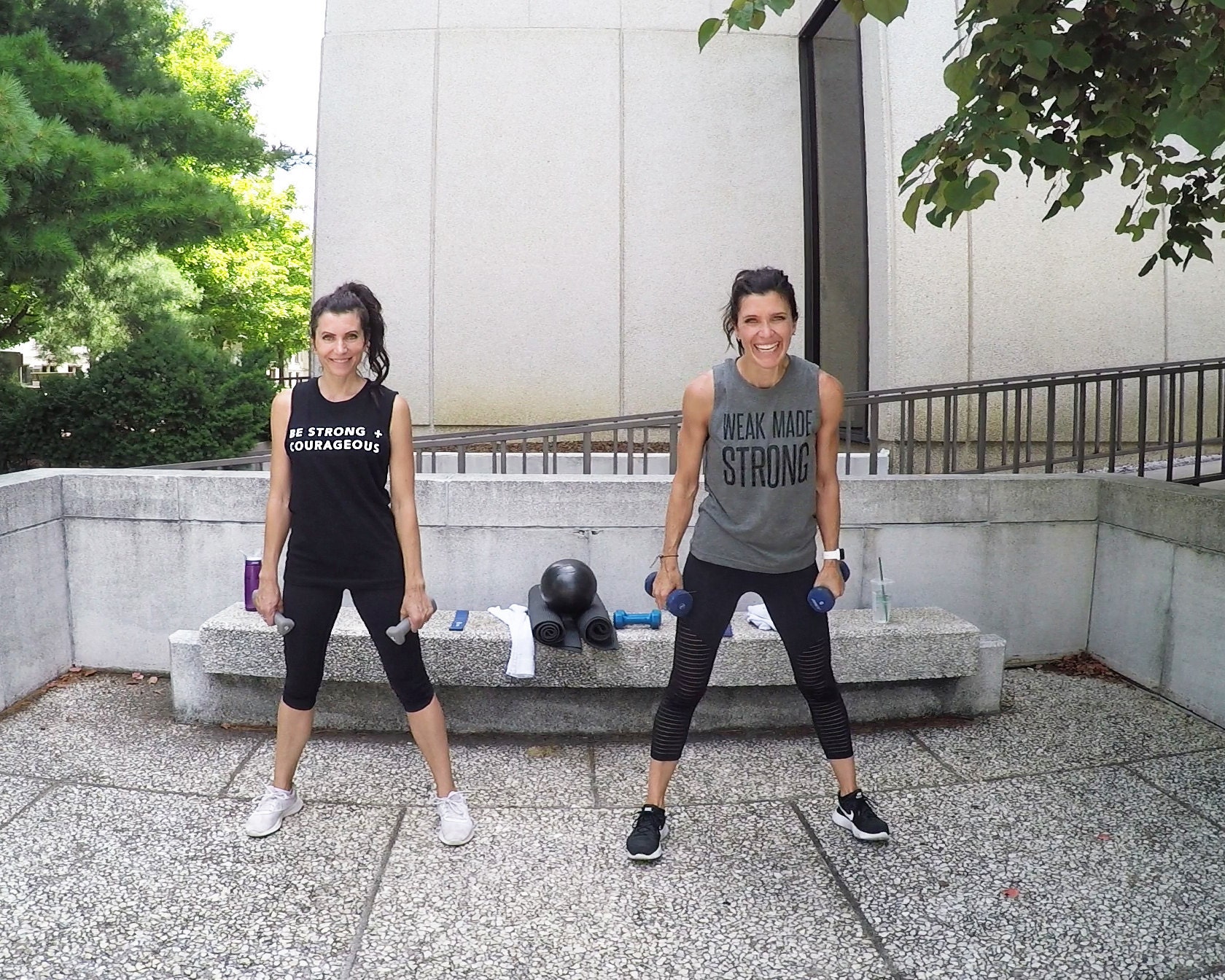 Another one of my goals is to connect women to each other. I want to kick isolation and perfection to the curb and just have everyone show up as you are...no matter how much time you have that day to exercise. I'm trying hard to teach ladies that working out doesn't have to be a long painful experience. Together we are trying to change our mindset from "I get too, not I have too". We need other women in our lives for accountability and community to achieve our goals. At the beginning of 2019 we launched a site for women to belong and to connect to one another. is our free community site. It's a safe space where we cheer one another on daily; posting and discussing workouts, recipes, struggles, and weekly wins while meeting awesome women from all over the country. The invite is open...join us!!   
That brings me to why I'm here today. I'm excited to share a great circuit workout to tone your arms and help you gain more strength in your upper body. Here's the routine.    
ARM CIRCUIT WORKOUT 
5 different arm combos targeting: triceps, biceps, chest, shoulders and lats. 
There are 2 exercises in each arm circuit. Set your timer for 2 or 3 minutes.
Perform each exercise for 30 seconds, switching and repeating until timer is done.        
For example, our first circuit targets triceps. You have tricep kick backs and tricep over head extensions. Set your timer for 2-3 min. Perform kickbacks for 30 seconds, switch to extensions, switch to kickbacks, switch to extensions. (You with me?!?) Keep following this pattern until you've completed all 5 combos in the workout.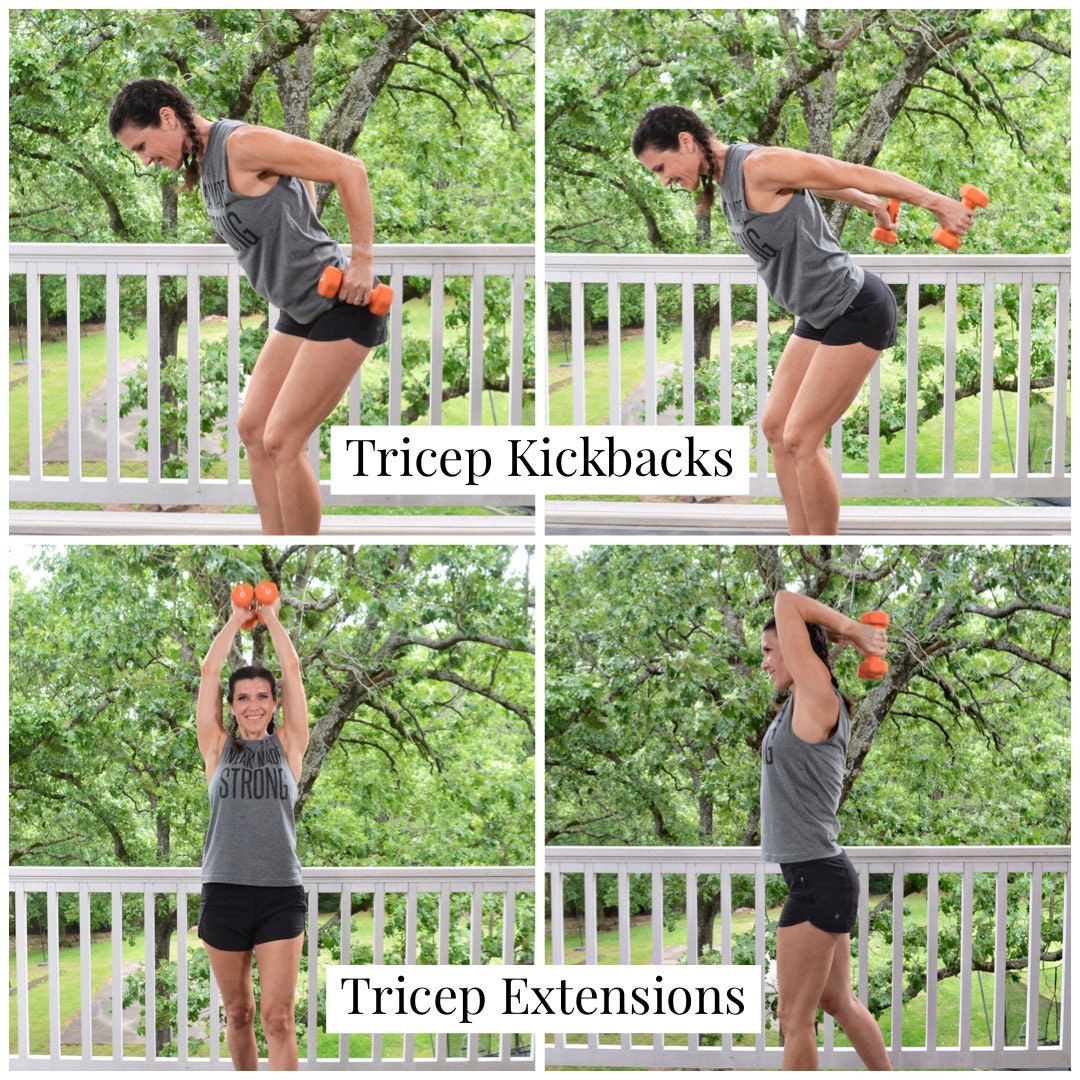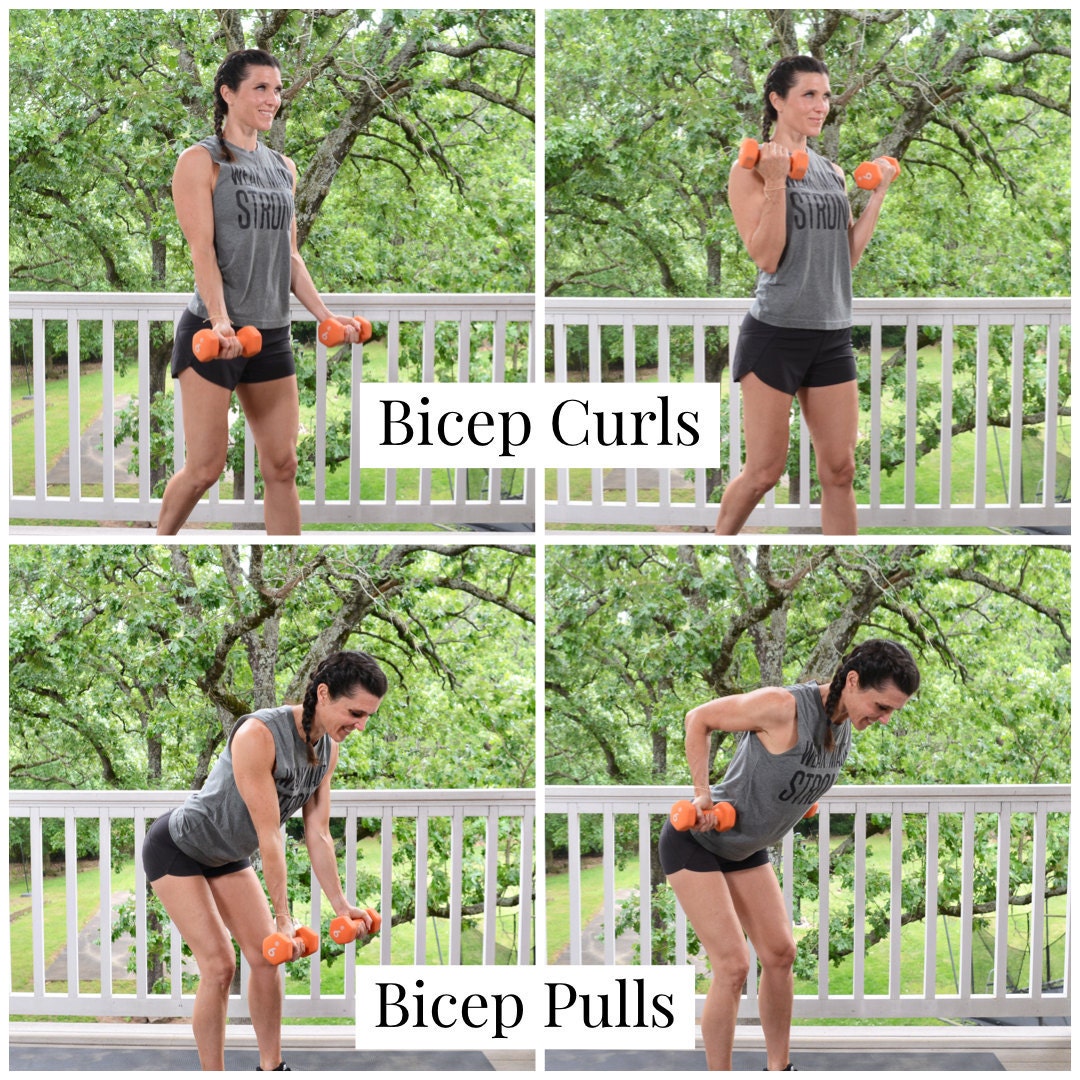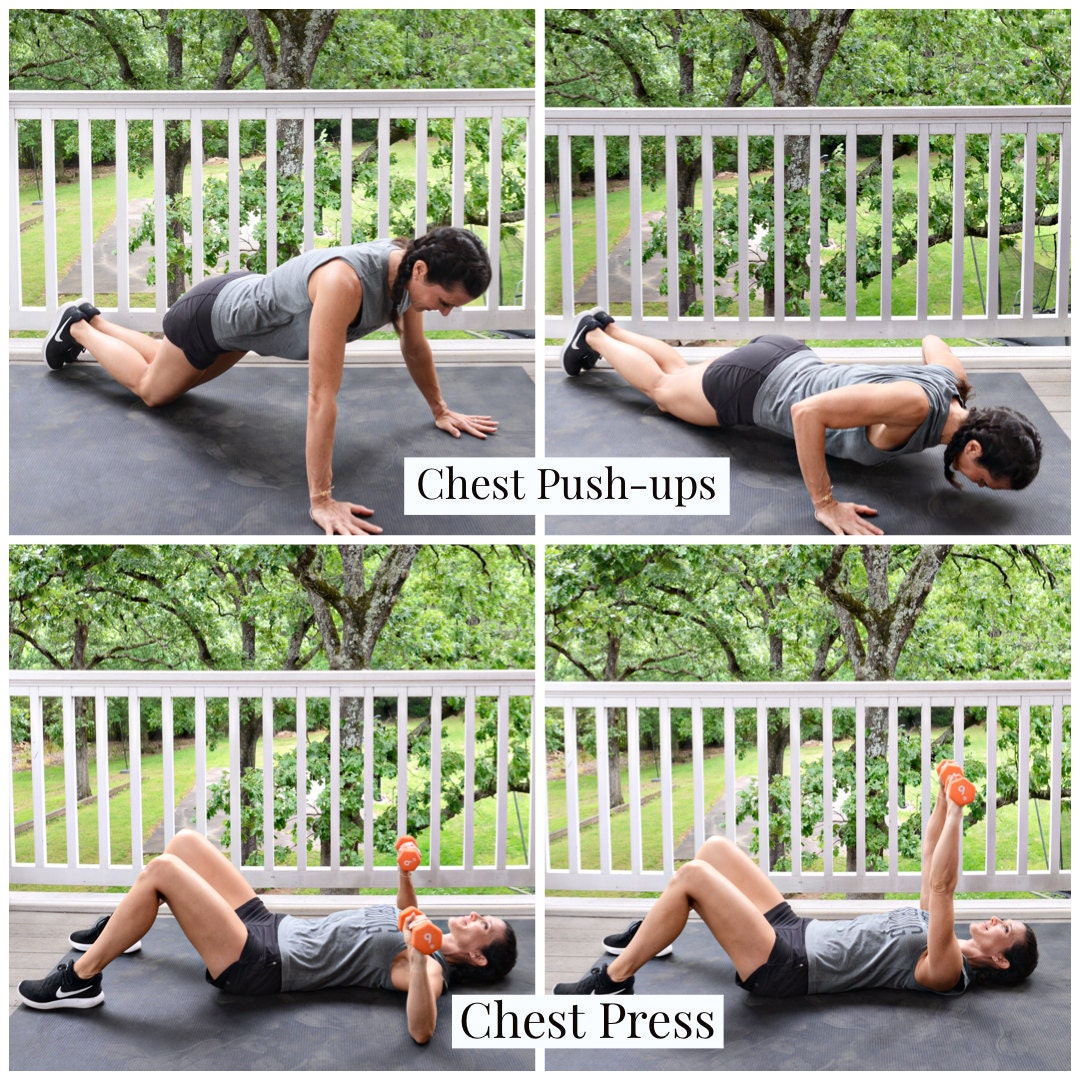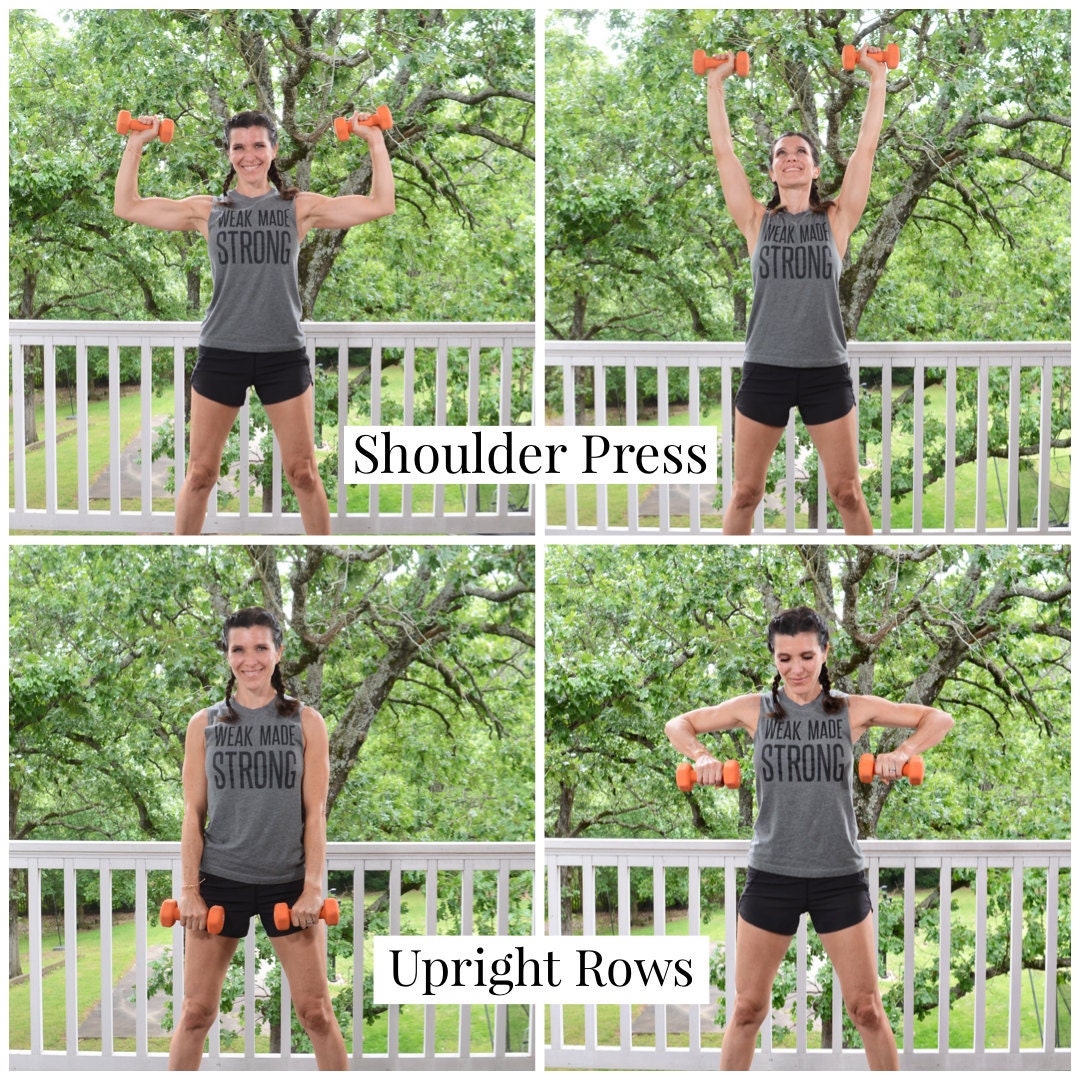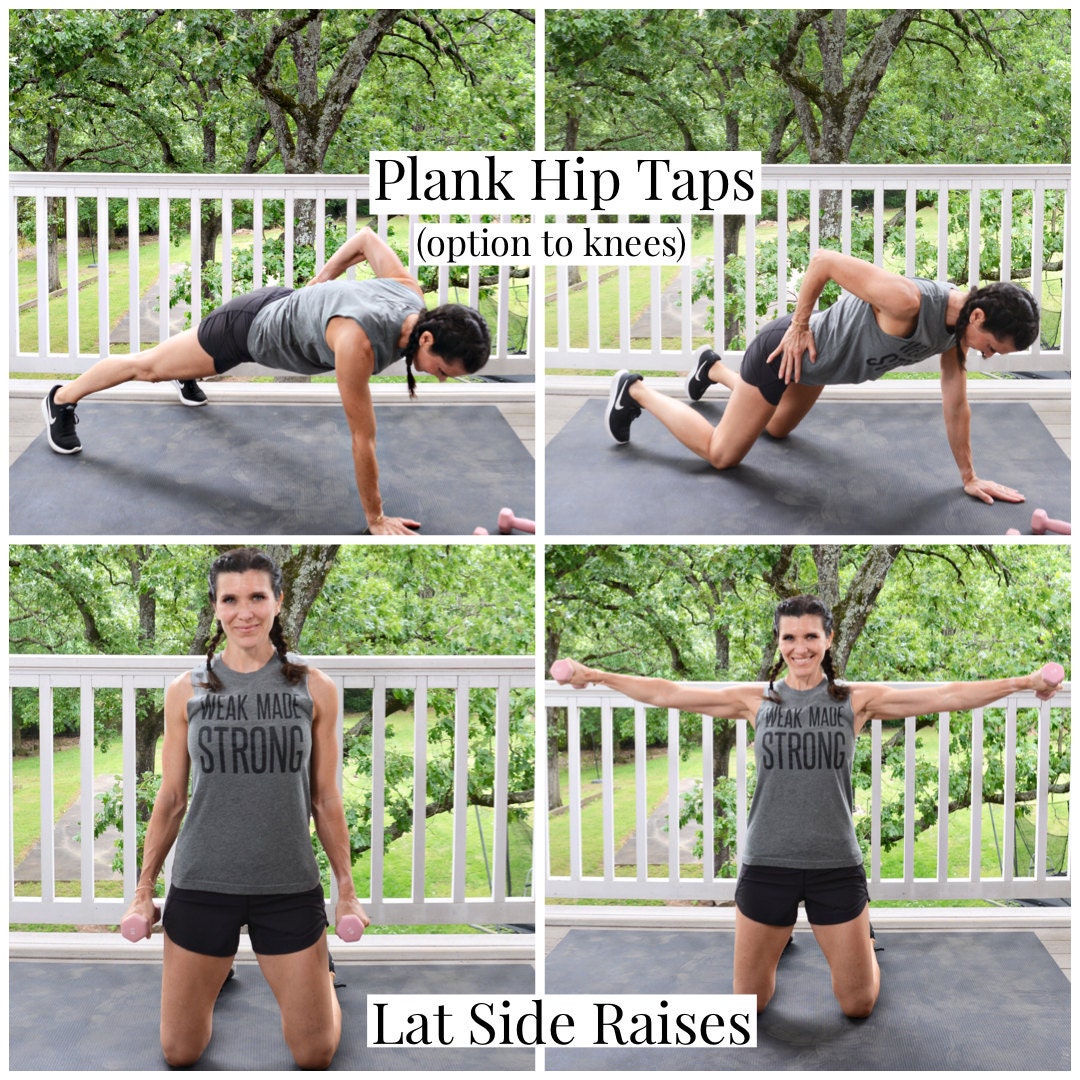 Want to join us for online workouts at B*TRIBAL*FIT? You can start with a 7-day free trial. And, if you use the code: MILKANDHONEY you'll receive 50% off your first month.   
Thanks to Brooke for joining us. For more info on the tanks shown here or to purchase, click here.