If you know nothing else, there are two things you should know about me: #1) Red velvet is my fave! #2) White chocolate is my second favorite! Several years ago, I went on a quest to find a cookie recipe that melded the two—you know, equal parts rich red velvet and creamy white chocolate. Turns out nothing "wowed" my taste buds. That is, until I played with a few measurements and made this mishmash of three or four different recipes. I think it has the perfect subtle chocolate flavor but still keeps the bright red color that says "I am red velvet, eat me!"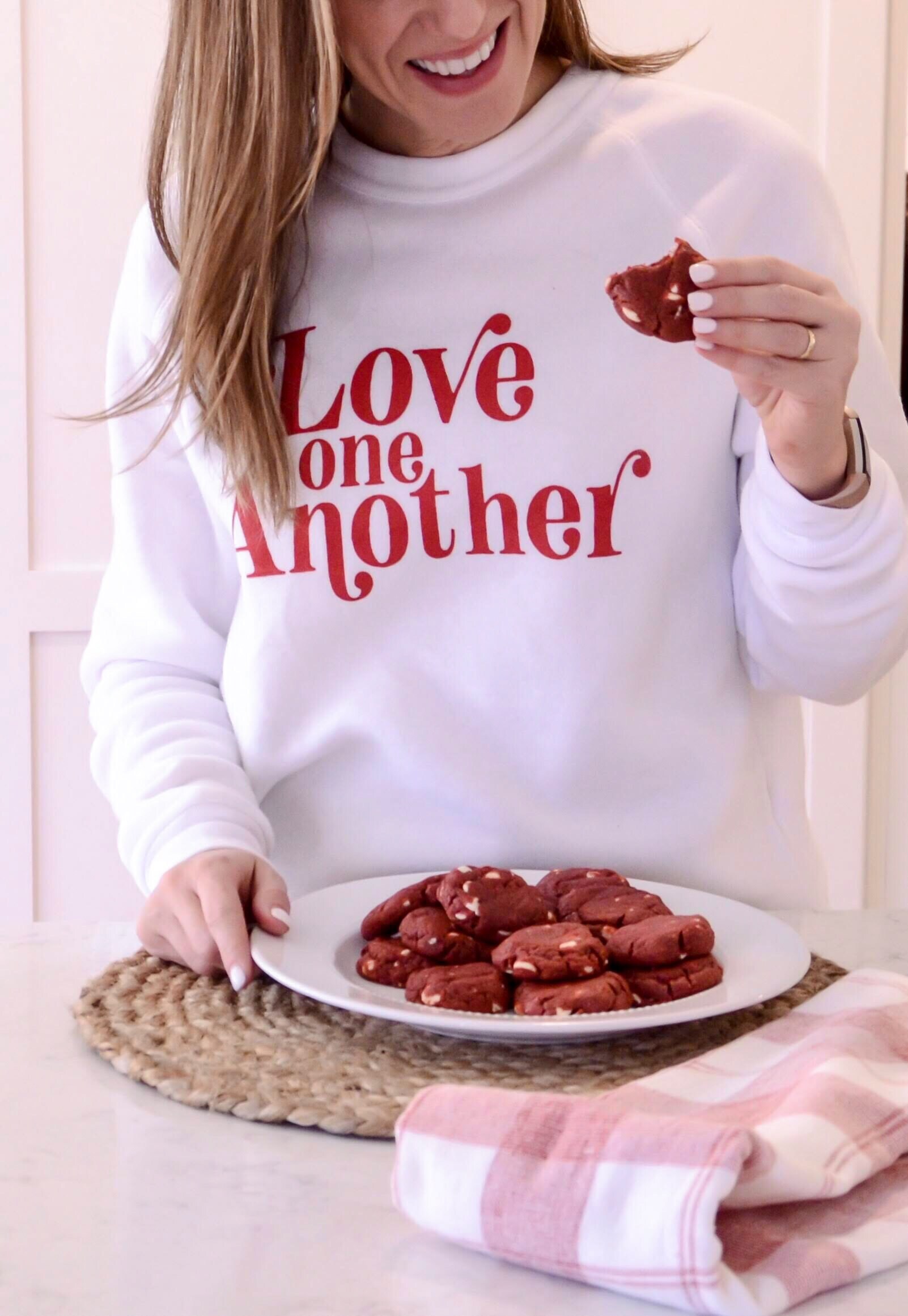 Even though my own sweetheart doesn't have a sweet tooth, I still make these cookies every year for my tiny valentines (who devour them!) and this year, I'm sharing the recipe so you can whip up your own batch.
Red Velvet White Chocolate Chip Cookies
INGREDIENTS
2 cups + 2 Tbsp flour
4 1/2 Tbsp cocoa powder
1 1/2 tsp cornstarch
3/4 tsp baking soda
1/2 tsp salt
8 Tbsp butter, at room temp
6 Tbsp shortening, at room temp
1 1/2 cups sugar
1 large egg
1 large egg yolk
1 1/2 tsp white vinegar
1 1/2 tsp vanilla extract
1 Tbsp red food coloring
1 1/3 cups white chocolate chips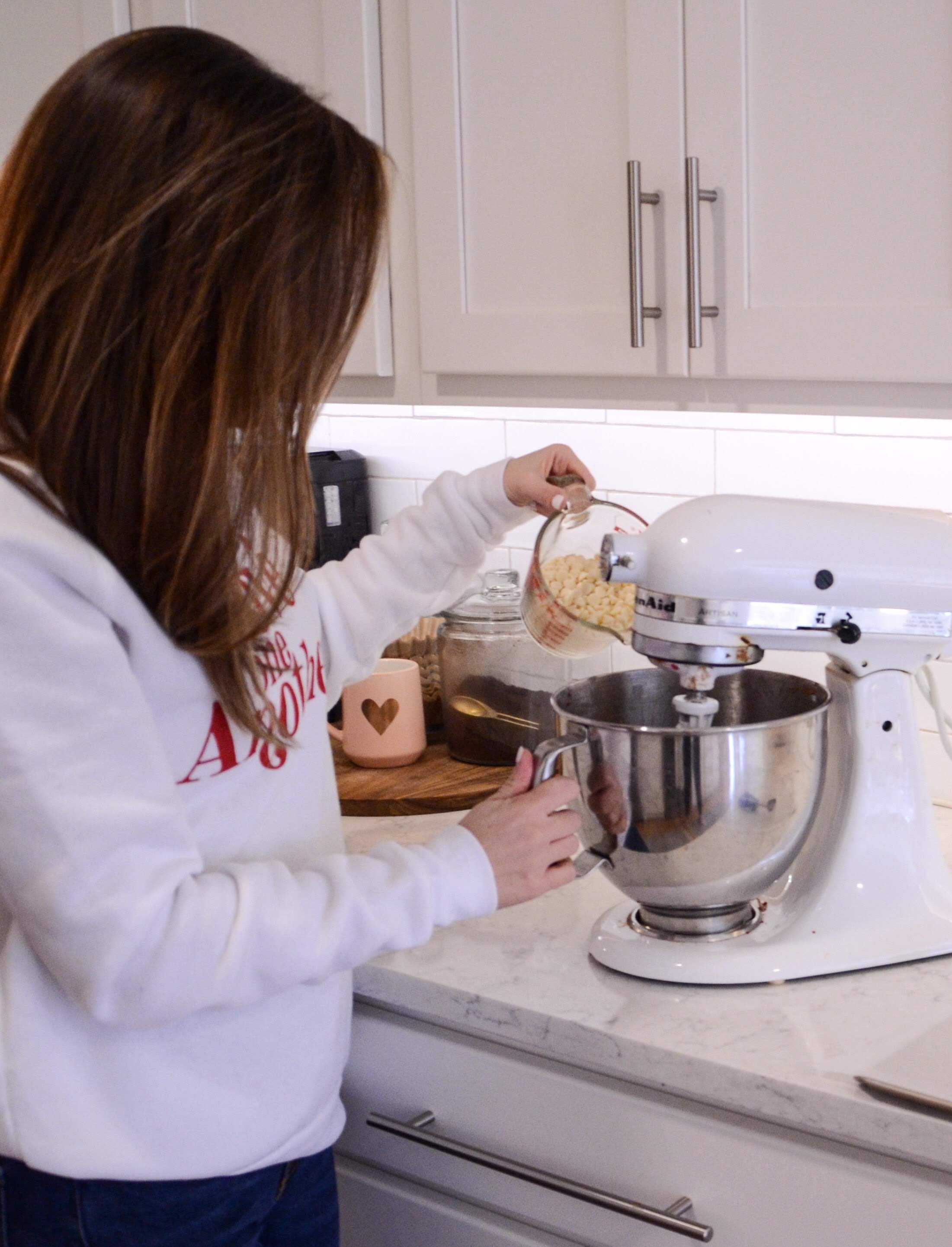 INSTRUCTIONS
Preheat oven to 375℉. Whisk together flour, cocoa powder, cornstarch, baking soda, and salt. Set aside. Using an electric mixer, mix butter, shortening, and sugar on medium speed for approximately 4 minutes. Add egg and egg yolk, and mix to combine. Add vinegar, vanilla, and food coloring, and mix until well blended. Slowly add in dry ingredient mixture and mix until just combined. Stir in white chocolate chips. Scoop dough in heaping, rounded tablespoons onto greased or parchment-lined cookie sheets. Bake for 8-9 minutes. Cool several minutes on sheets before transferring to a cooling rack. Enjoy!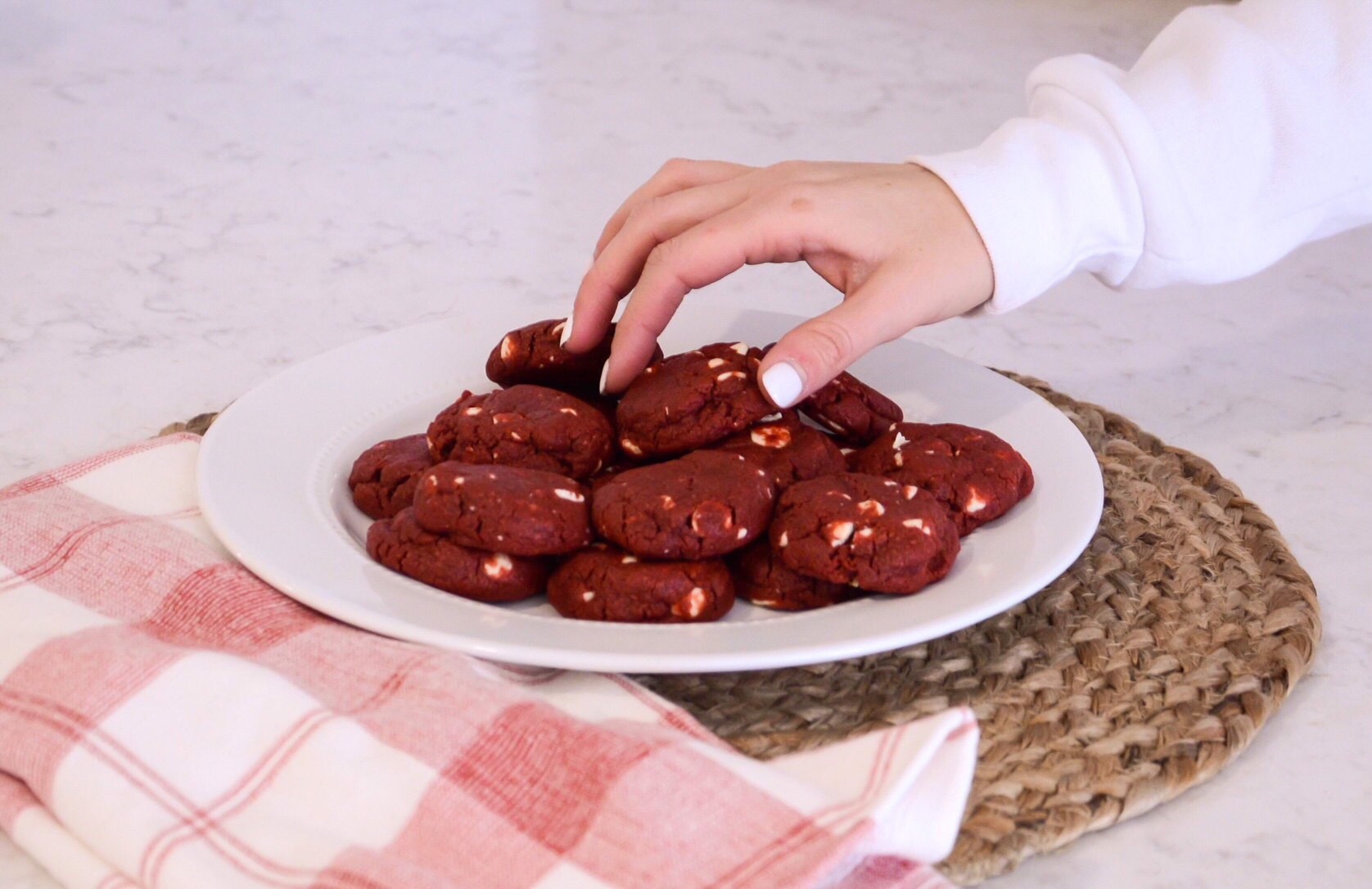 - by Mandy // @milkandhoneytees