Before the holidays, you may remember Mandy sharing a bit about her upcoming trip to Rwanda (read that full post here). She, her husband, Josh, and three other couples visited Africa New Life's Dream Property and specifically the Dream Beauty Academy, which is supported in part through a portion of Milk and Honey Tees sales. After taking some time to process the experience and reflect, she's here today to tell us more about her visit and how you can get involved.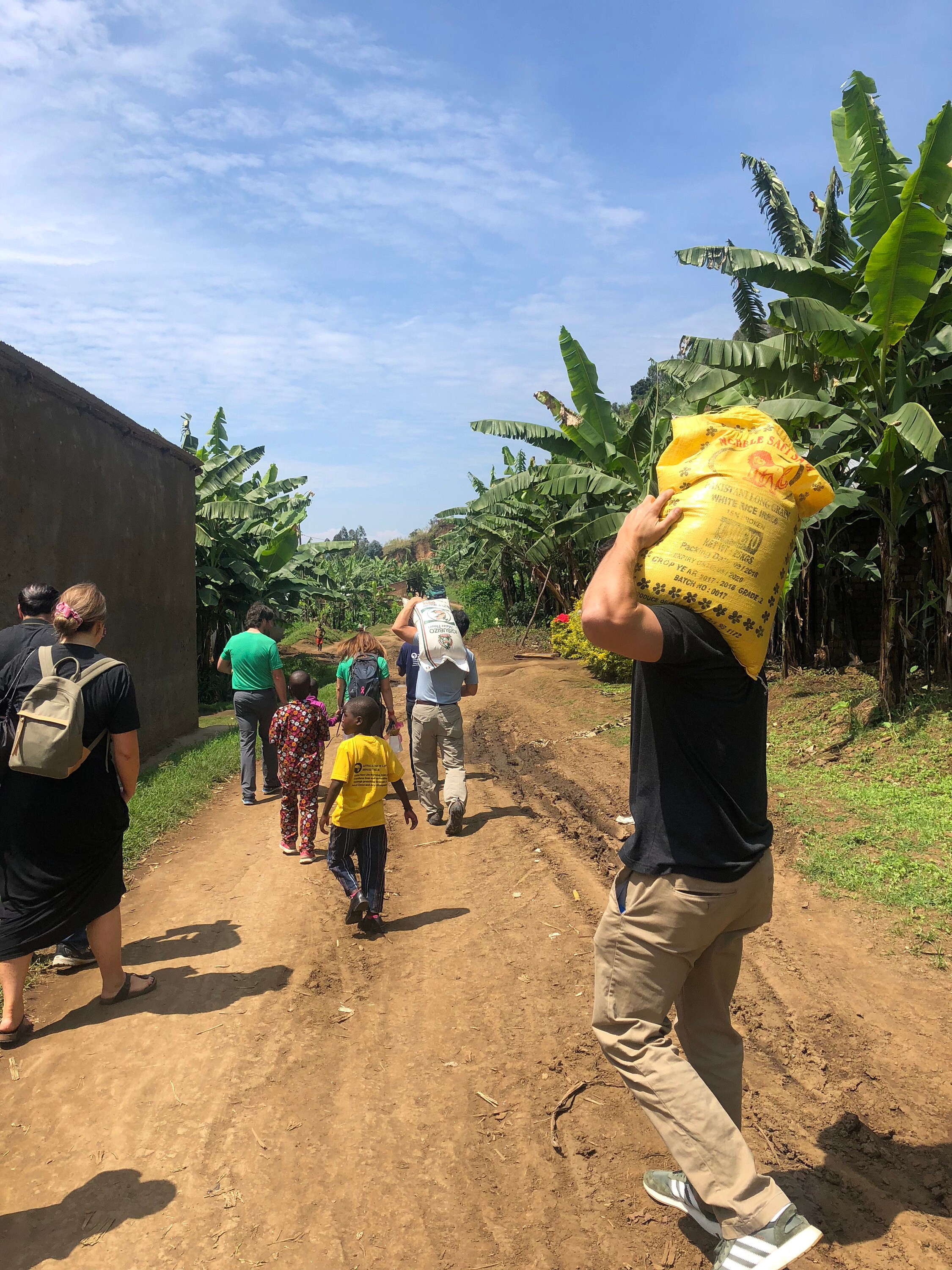 How are things with Africa New Life? Africa New Life is absolutely growing and flourishing! It was so great to go back and see all that has changed just since my last trip two years ago. The Dream Medical Center Hospital is completed (and actually officially opened its doors during our trip!). The women's programs have moved to a new and better location. New dorms for the Africa College of Theology are being built. And, best of all, even more children have sponsors and are experiencing life change—up to almost 10,000 kids!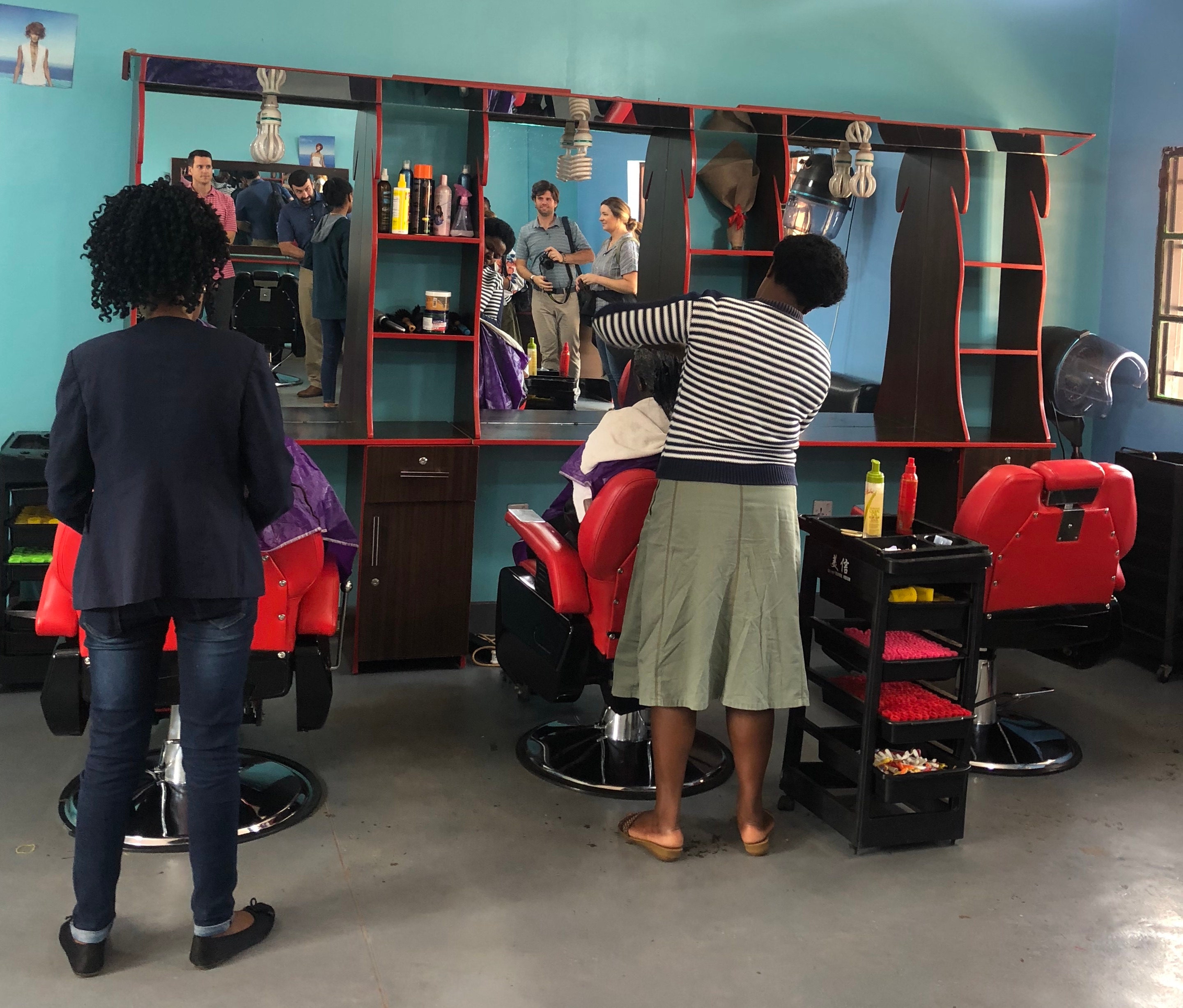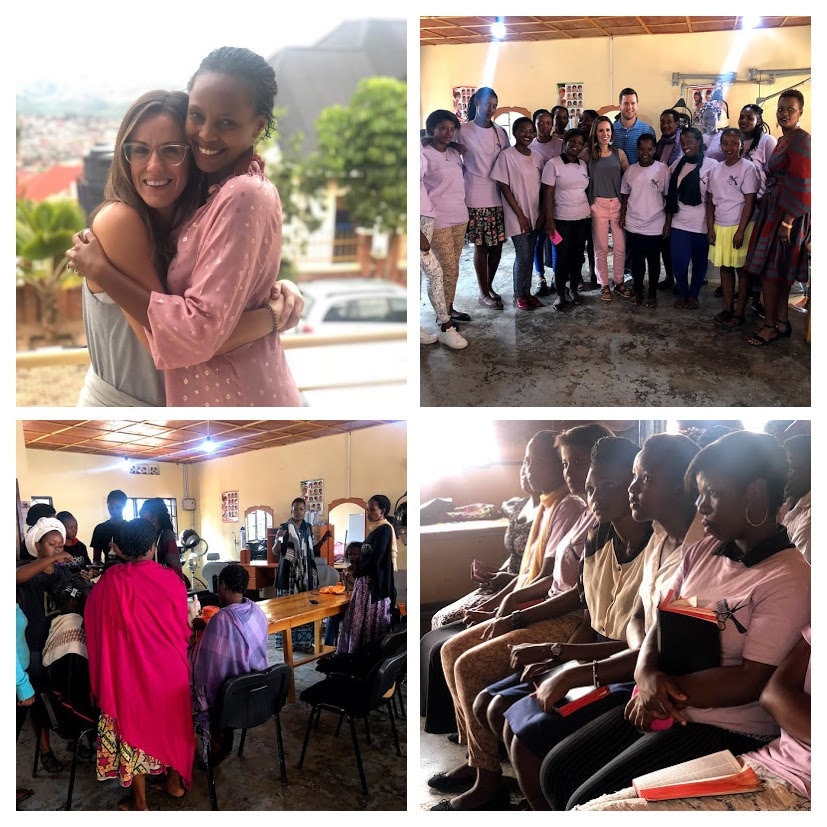 What was the most impactful or lasting thing from this trip for you? The absolute highlight and most impactful part of the trip was spending time with the women in the Dream Center's sewing and beauty programs. Milk and Honey supports the Dream Beauty Academy, so getting to actually see the women, encourage them, and speak truth over them was just incredible and surreal. My desire for the trip was to encourage these women by introducing them to couples who support and believe in them. Many of them come from incredibly hard home situations and backgrounds (both in the families where they grew up and/or their current family situation). So, it was important to me for them to see some real-life loving, stable (yet imperfect!) couples. I think our time with them had an impact on many of them, and I know that it did on me.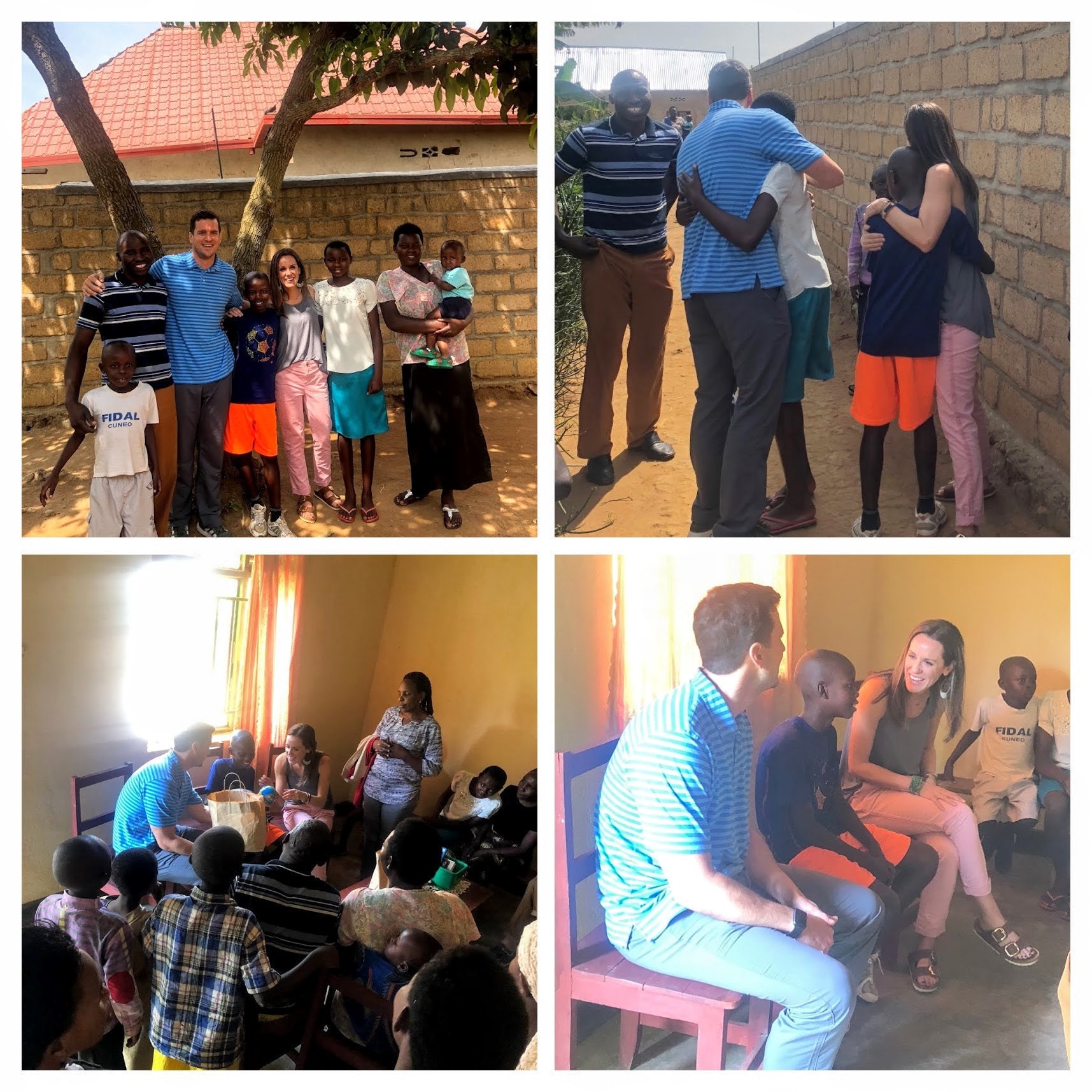 How is your sponsored child Dennis?? Dennis and his family are doing great! He is doing well in school, his family has moved into a new and better home, and they are thriving. We got to meet his baby sister (his mom was pregnant during my last visit) and had a great time catching up with his family and sharing recent photos of our boys with them. His mom gifted me with a beautiful handmade basket, and his family told us that they pray for ours every single night. I only wish we could have had more time with them!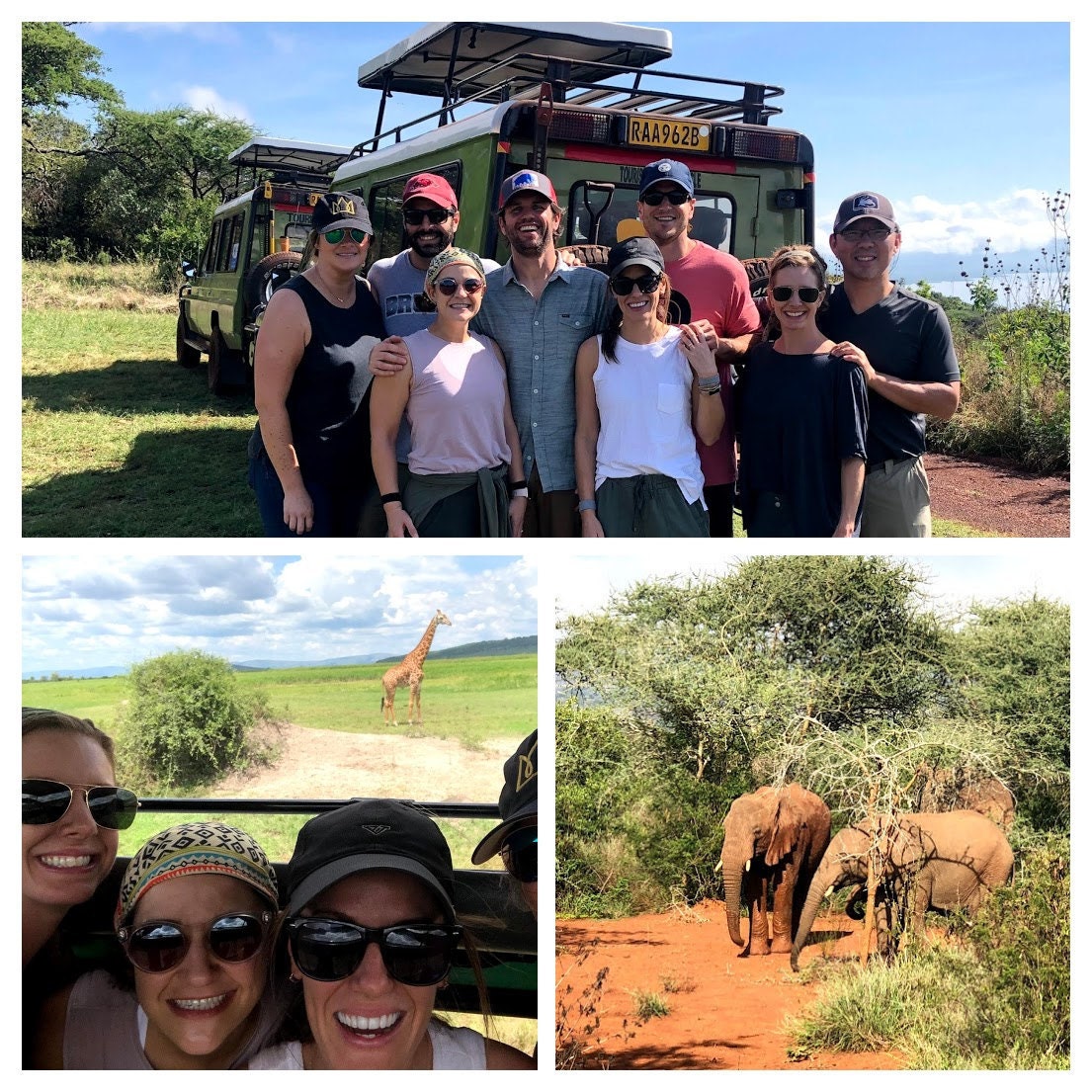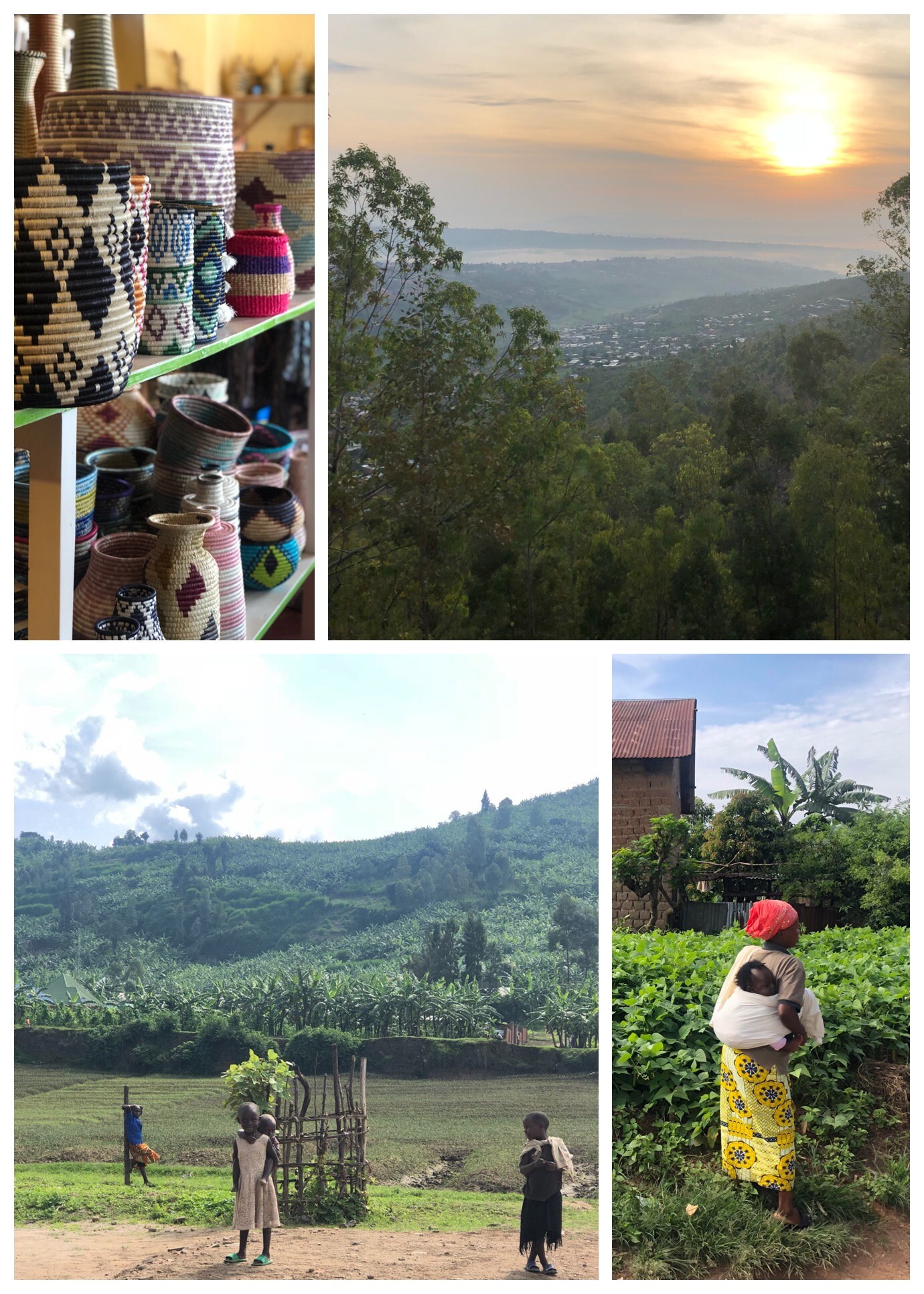 Visiting Africa New Life wasn't the only cool thing in Rwanda. Tell us what else you did while you were there. Rwanda is such a beautiful country and we got to travel all over and see so many incredible things. I couldn't possibly even list it all here! Of course the safari tour of Akagera National Park was a huge highlight, it was such a blast! We also got to travel through the mountains to the beautiful coastal district, Rubavu, on Lake Kivu. It was absolutely gorgeous, and the people there were so kind and welcoming. All over Rwanda, we  ate so much delicious food -- and drank plenty of their locally grown coffee! The best part of the country, hands down, is the people. Everybody is gracious, kind, and just full of joy. Getting to spend time with people and build relationships was a real gift. 
What are the current needs? How can we help? The Dream Center women need your support! A new group of women will be starting classes this week, and many of them and their kids need donors and sponsors to cover the cost of the program. The Dream Center is so important because women can learn a trade here over the course of a year and then use their skills (either sewing or hair styling) to support their families.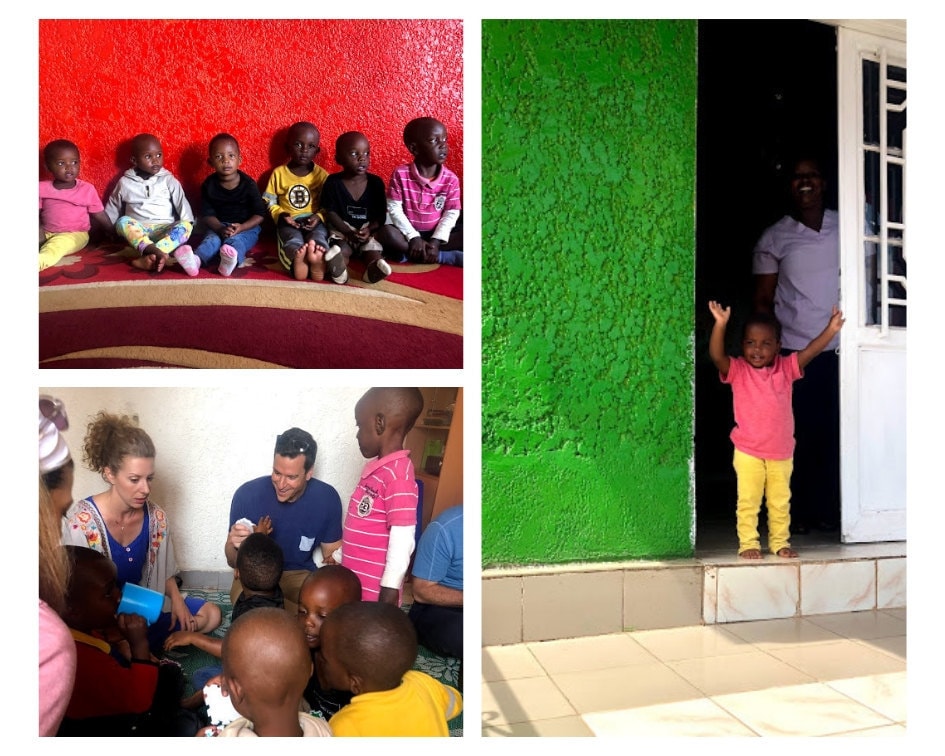 The Dream Center also has a daycare, known as Dream Daycare, where the women's children can go while they are in class. The kids are not only cared for while they are away from mom, they get a nutritious meal and get to hear about God's love for them. At the end of 2018, we spread the word to the Milk and Honey community about Dream Daycare kids who needed sponsors, and our followers stepped up and met needs for several children! Only three kids in that program are waiting for sponsors, check them out here. 
We would love for you to consider sponsoring one of these kids and praying for them. And, of course, a portion of all Milk and Honey sales go to help fund the Dream Beauty Academy, so every time you shop with us, you're helping them!