Ready or not, Christmas is upon us and it's time to brace for the holiday impact! Suddenly we have family gatherings, school programs, office potluck lunches, and so many parties filling up our calendars. You already know what you're wearing to that tacky sweater cookie exchange, but you need a look that works for the office party, the girls night, story time with Santa, and maybe even a fancy date night with ice skating and hot chocolate (ooh la la). You are going places. You will be taking pictures at these said places. And, you need to look and feel amazing!
The Milk and Honey shop is packed full of holiday attire perfect for all of the above—whether you purchased one of our holiday tees last month or you choose to wear one of our everyday tees. Now we just need to point you in the right direction to finish the look! Whether you're shopping from your closet, online, or at the mall we have a few guidelines to keep you focused and on the right track to fabulous.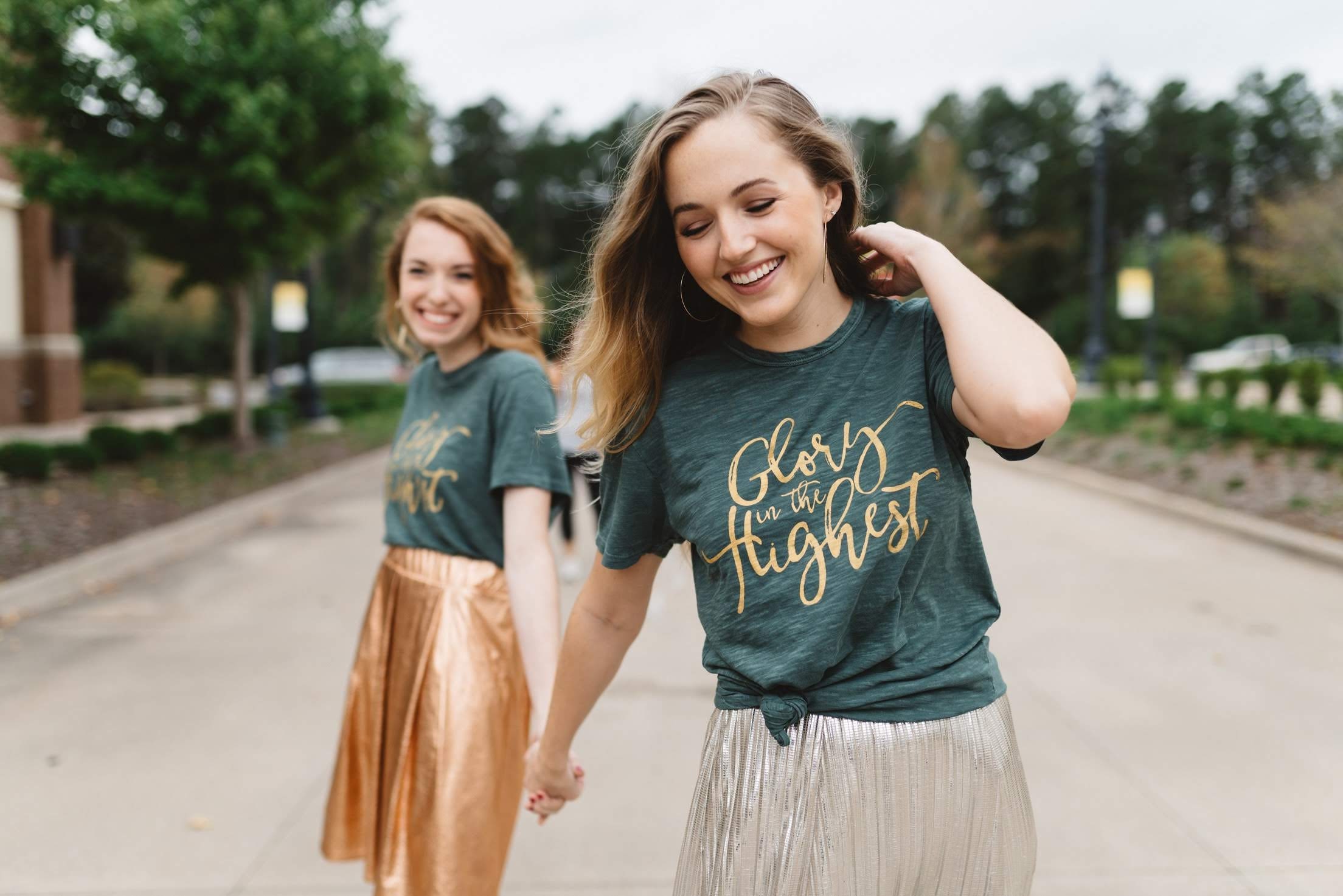 GIVE INTO THE LUXE 
Luxe fabrics and colors are all the rage right now. Think velvet, jewel tones, ruffles, sequins, and metallics. We love these shimmering skirts paired with the "Glory in the Highest" tee (seen above) for a dressy event. Here are a few other outfit ideas: 
Leather or sequin leggings with a tee and a velvet blazer
Cropped velvet trouser and a tee and velvet blazer
Tuxedo pant or structured jewel tone short with a tee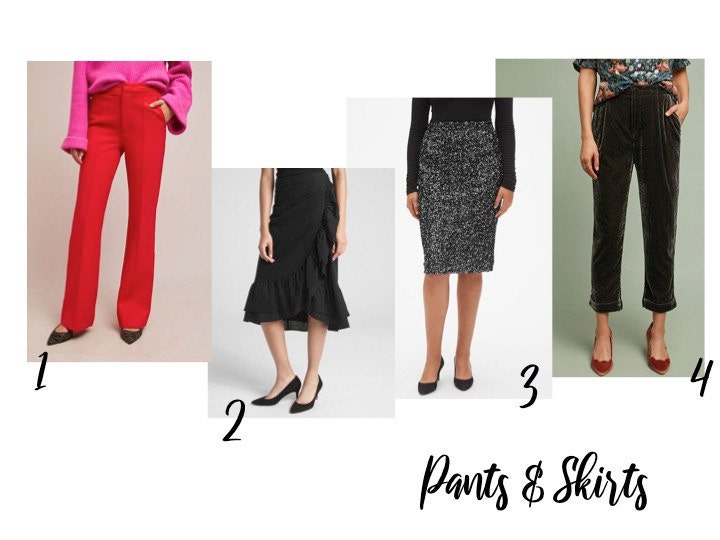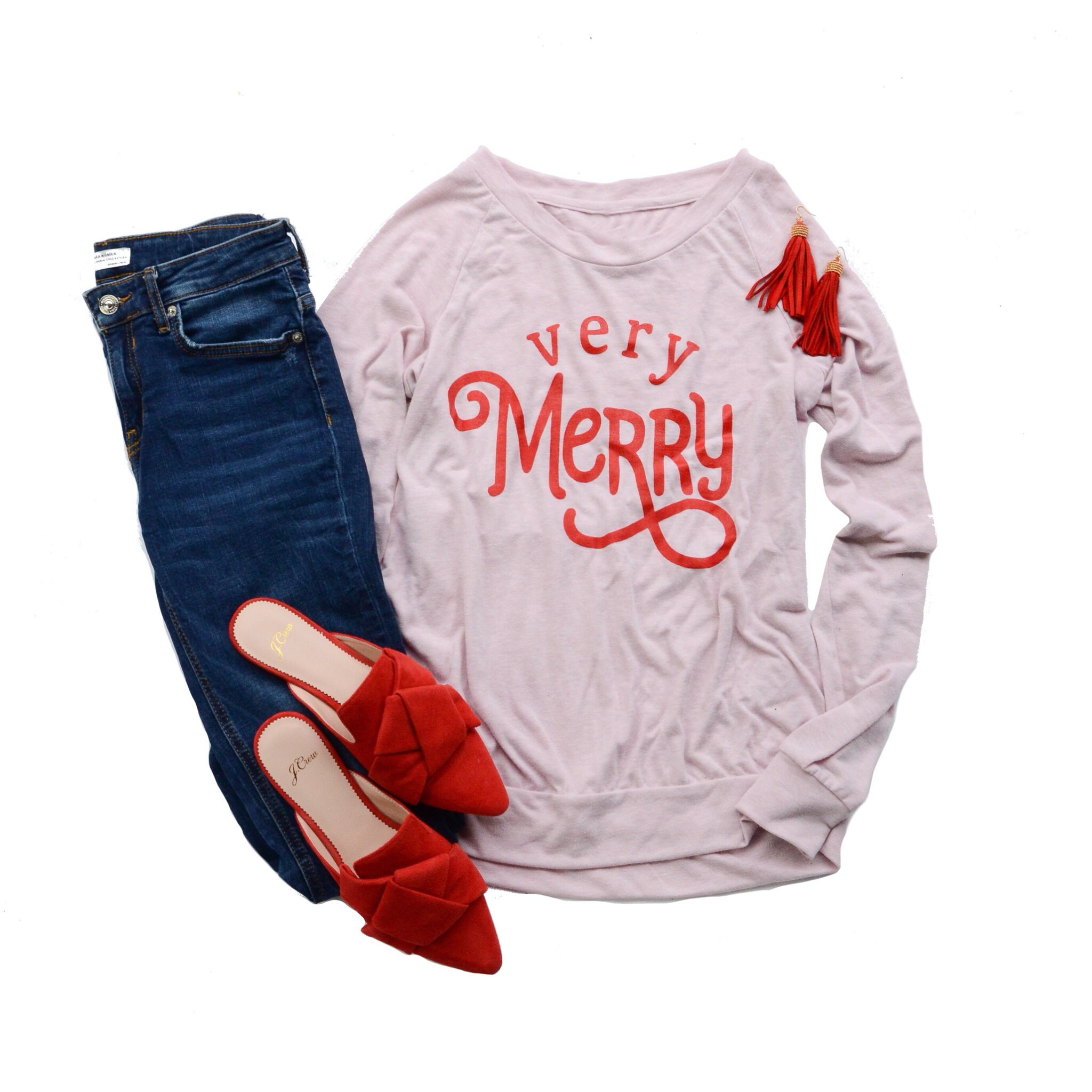 JUST ACCESSORIZE 
One accessory can totally take you from casual to party-ready. Try one of these fun accessories to instantly punch up your look.
big sparkly earrings 
a stand out clutch 
a bold lip color (yes, makeup counts!)
a statement scarf  
the perfect black heel or pointy toe flat 
Don't forget that sneakers are all the rage right now, so if you are thinking the Gap sequin pencil skirt would be cute with the "Jolly Happy Soul" tee and your black suede Pumas: you are not wrong! Looking for an updated accessory additive? My tip is to hit the inexpensive hot spots like Target and Old Navy, but don't forget to check the racks at J.Crew and Anthropologie for something splurge-worthy!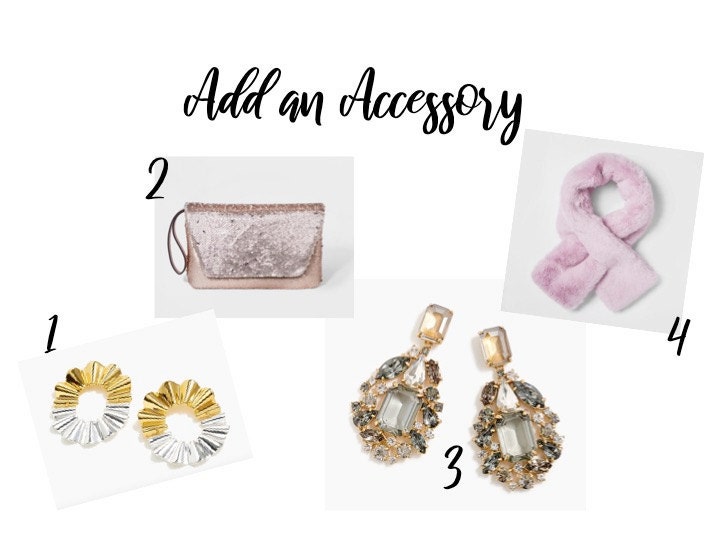 Getting dressed doesn't have to be stressful!! We have so much to celebrate this time of year so have fun getting dressed and give into that urge to walk into a party looking like gift wrap!!
- by Amy // @apeeples
Model photos by @apaulingproductions