What do you get when you mix Christianity and pop culture? Knox McCoy. As the host of not one but two amazing and highly hilarious podcasts, "The Popcast" and "The Bible Binge," Knox talks about both of these topics on a regular basis. 
In "The Popcast," you've heard him recap movies, TV series, books, music, celebs, and more alongside the always fabulous Jamie Golden. In their more recently introduced podcast, "The Bible Binge" Knox and Jamie recap bible stories as if they were books, movies, or TV shows. "We do that, not to disrespect the story,  but rather to enable a more casual conversation that ultimately will help us better understand the story," he says.  
TODAY (November 13) is a big day because it's the release date of Knox's first book, The Wondering Years.  (Did we mention the book's tee is in our shop?) In his own words, Knox says, "The Wondering Years is a book about my experiences as a young Evangelical Christian. I talk about the anxiety of salvation and the concept of eternity, the feeling that everyone else was experiencing God in a way I wasn't and how I learned to use popular culture to better understand who God was and who he wanted me to be. As a kid, I had a lot of questions about God that I didn't always feel like I could ask, but this book emphasizes those questions, what was driving them and how I ultimately had to reconcile with that tension in order to actually have a functional, grown-up faith." 
In honor of the big release we sat down with him for a quick "On the Spot" chat. Read on to learn more about Knox and be sure to head >>here<< to pick up a copy of The Wondering Years.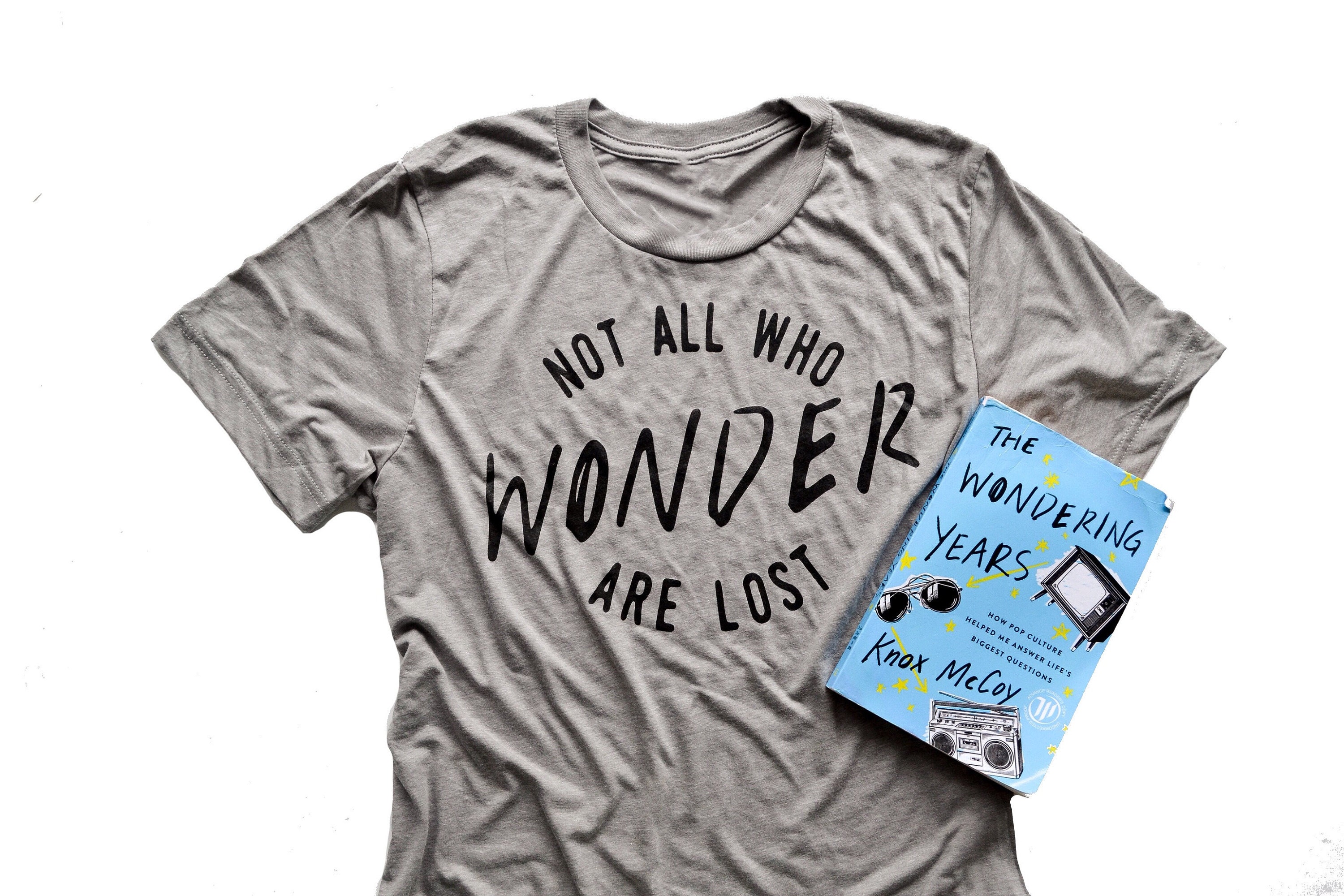 1/ What is your first memory of OR memorable encounter with a pop culture phenomena? I distinctly remember being dragged to a New Kids On The Block concert for my older sister's birthday.
2/ Besides your podcasts and the book (obviously), give us one example of how pop culture shaped you into who you are today? Pop culture, and my ability to gain spiritual insights from it, taught me that God isn't limited to Sundays, Kirk Cameron movies or the Christian book section in bookstores. He's actually, you know, everywhere.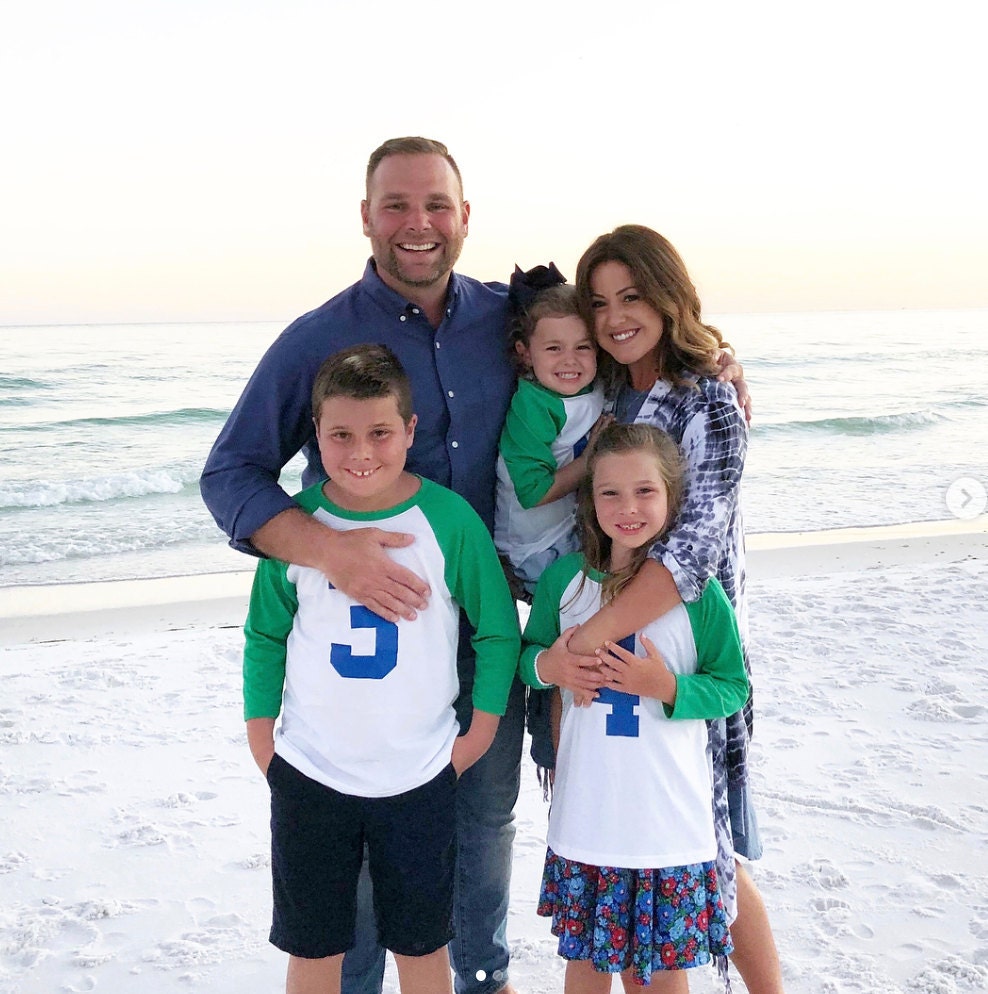 3/ Tell us who all lives in your home. I'm married to Ashley, and we'll be celebrating 15 years this July. We have three kids: Rowe (10), Sidda Gray (7) and Marlowe (4). We also have a Basset Hound named Luna Lovegood McCoy who is almost completely useless. In a good way, but still useless.
4/ Favorite city? Anything on a coast. I love the ocean.
5/ What would you eat if you knew it was your last meal? Appetizer: Chips and Queso / Main Course: Ribeye steak, fries / Drink: Old Fashioned. Plural.
6/ Wide open spaces or city streets? As an enneagram 5, I'm ALL about those wide open spaces.
7/ Snickers or Starburst? To eat? Why would I eat either? Or are we talking about to punish someone with? In that case, Starburst, but only because you have to do so much individual candy unwrapping. It's an excessive amount of work to do to eat something that is the size of a postage stamp, and also, you're probably getting 40% yellow in any given package.
8/ Who would play you in a movie of your life? If we're going for physical resemblance, Brad Pitt. JK like not at all. Maybe Liev Schreiber? If we're going for attitude resemblance, I would say Jake Johnson from "New Girl" or Bobby Budnick from "Salute Your Shorts."
9/ Favorite all-time movie."The Godfather."
10/ Who has influenced you the most in your life? My dad and Shia LaBeouf.
11/ What's on repeat on your playlist?  Freaking "Hamilton." I'm such a cliche but seeing it was almost a religious experience.
12/ We're putting in an order for pizza. What's on your half? Pineapple. JK, what am I, a crazy person? This is niche but it's MY pizza so don't @ me: Jalapenos, ground beef, and bacon.
13/ Who is the last person you texted? Ashley. She's pretty much the only person I call or text.
14/ How do you recharge? Solitude. I love long car rides. Or going to the movies alone. There is a restorative, divine power in movie popcorn.
15/ What achievement makes you the most proud? Two things: 
The Wondering Years. I've wanted to write a book since I was 8, and I've been trying ever since. I don't even know if its good, but there's so much satisfaction in wanting to do something for so long and then actually accomplishing it.
"The Bible Binge." I love that we've carved out a space to talk about the Bible in a more accessible way for Christians and non-Christians alike.
16/ Favorite quote? "Here is the world. Beautiful and terrible things will happen. Don't be afraid." - Frederick Buechner
17/ Time your alarm clock goes off. 6:15 a.m.
18/ Are you an introvert or extrovert? Introvert BUT I can fake extroversion for extended amounts of time (see live shows) but that comes with a price (usually a migraine).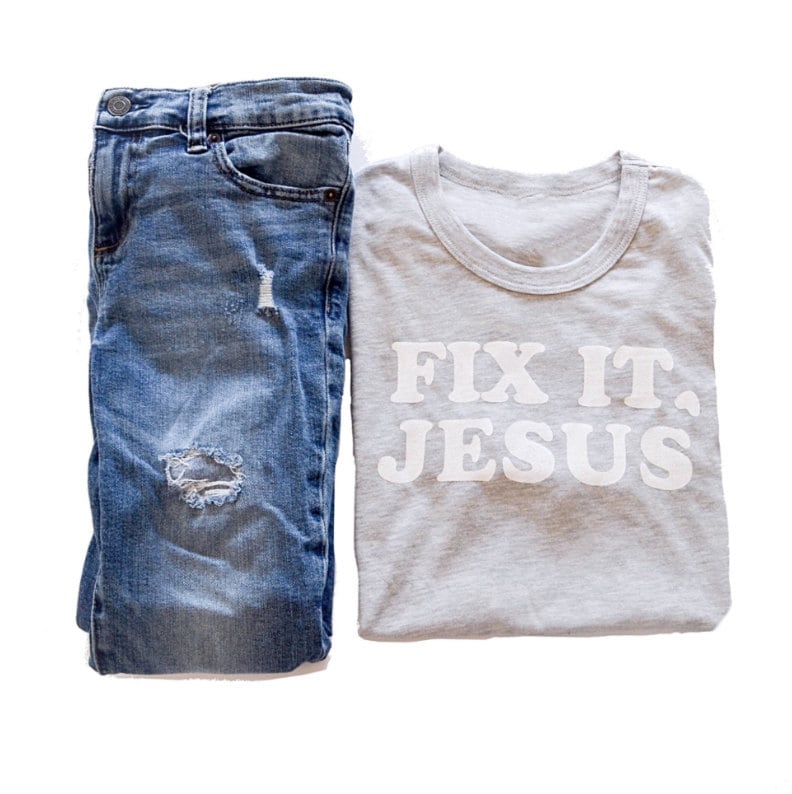 19/ What's your favorite Milk and Honey design? I mean I'm partial to The Wondering Years design BUT I also like Fix It, Jesus.
20/ Cats or dogs? Really, your question is about do I prefer a lifelong companion and emotional support animal OR do I prefer a reluctant, emotionally distant animal antagonist? And when we break it out into those terms, I feel like the answer is pretty obvious.
21/ What's on your nightstand? by Claire Gibson and by Tara Conklin. They are both Advanced Reading Copies (sorry, I know, super annoying) but I can confirm that both are books you'll want to pre-order.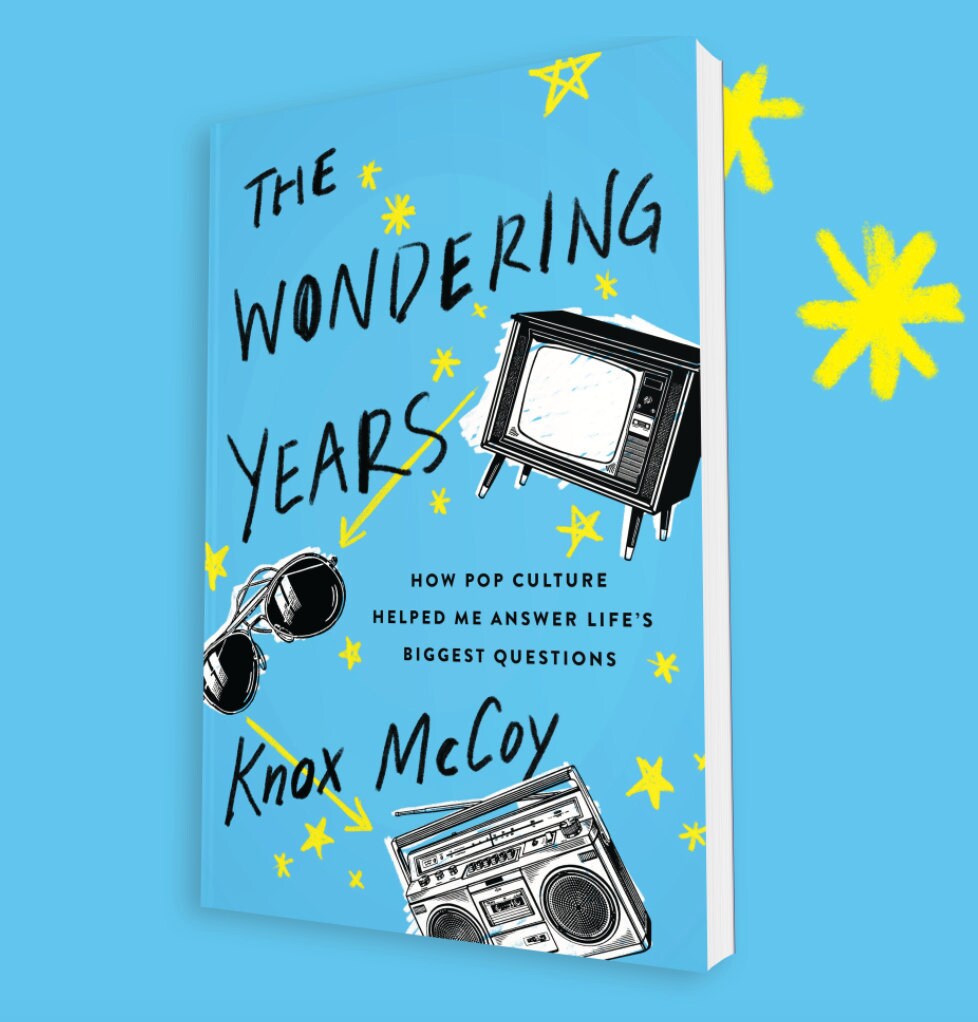 22/ What story in The Wondering Years is going to make us pee our pants from laughing? I've gotten some really great feedback on the chapter where I discuss my experiences as a canine evangelist. In short, as a kid, after learning about heaven and hell and being exposed to the urgency of avoiding hell, I worried about whether or not Christians, as a whole, were sufficiently evangelizing man's best friend. And so, hijinks ensued.
23/ Are there any surprises or secrets revealed in this book? There is a chapter dedicated to a season of my teenage life when I would write letters to a specific celebrity begging her to accept Jesus as her lord and savior. (Hint: her name rhymed with Hatie Kolmes.)
Thanks to Knox for being our guest for "On the Spot." Don't forget to check out The Wondering Years, "The Bible Binge" and "The Popcast."