Did you know a portion of every Milk and Honey purchase gives back to a nonprofit called Africa New Life? Mandy is preparing to pack her bags for a trip to their headquarters in Rwanda this fall. Last week she shared a bit about the reasons she sponsors an Africa New Life child on their Instagram feed. Now she's sharing more about the ministry as a whole, how Milk and Honey supports it, and what she plans to do on her upcoming trip to Rwanda in November. 
So, tell us a bit about Africa New Life Ministries. What is its mission? Where is it located? Africa New Life (ANL) is a ministry and non-profit in Rwanda. Their goal is transforming the lives of families and kids who are living in poverty. The primary way they do that is through educational sponsorship, because they know that education is the way to change things long term. The sponsorships are $39 a month, which covers all their school fees, books, uniform, and the medical clinic in the village. (Click here to learn more about educational sponsorships.) Our family personally has a child who we support through educational sponsorship. His name is Dennis and he lives in Bugesera in Rwanda!
That sounds pretty cool. How does Milk and Honey play into this? So, like I mentioned, Africa New Life is centered around educational sponsorship but there are so many parts. The women's vocational training program is one of these parts. For various reasons, the women in this program weren't able to complete their education as kids, so the Dream Family Life Center with ANL comes in to train them in a marketable skill. These women are learning a trade through a yearlong program. They also have weekly devotion time and discipleship, which is such a huge part of the educational sponsorship and these women are getting that as well. There are two parts to this: the beauty school and the sewing school. Milk and Honey supports the Dream Beauty Academy through a portion of our sales.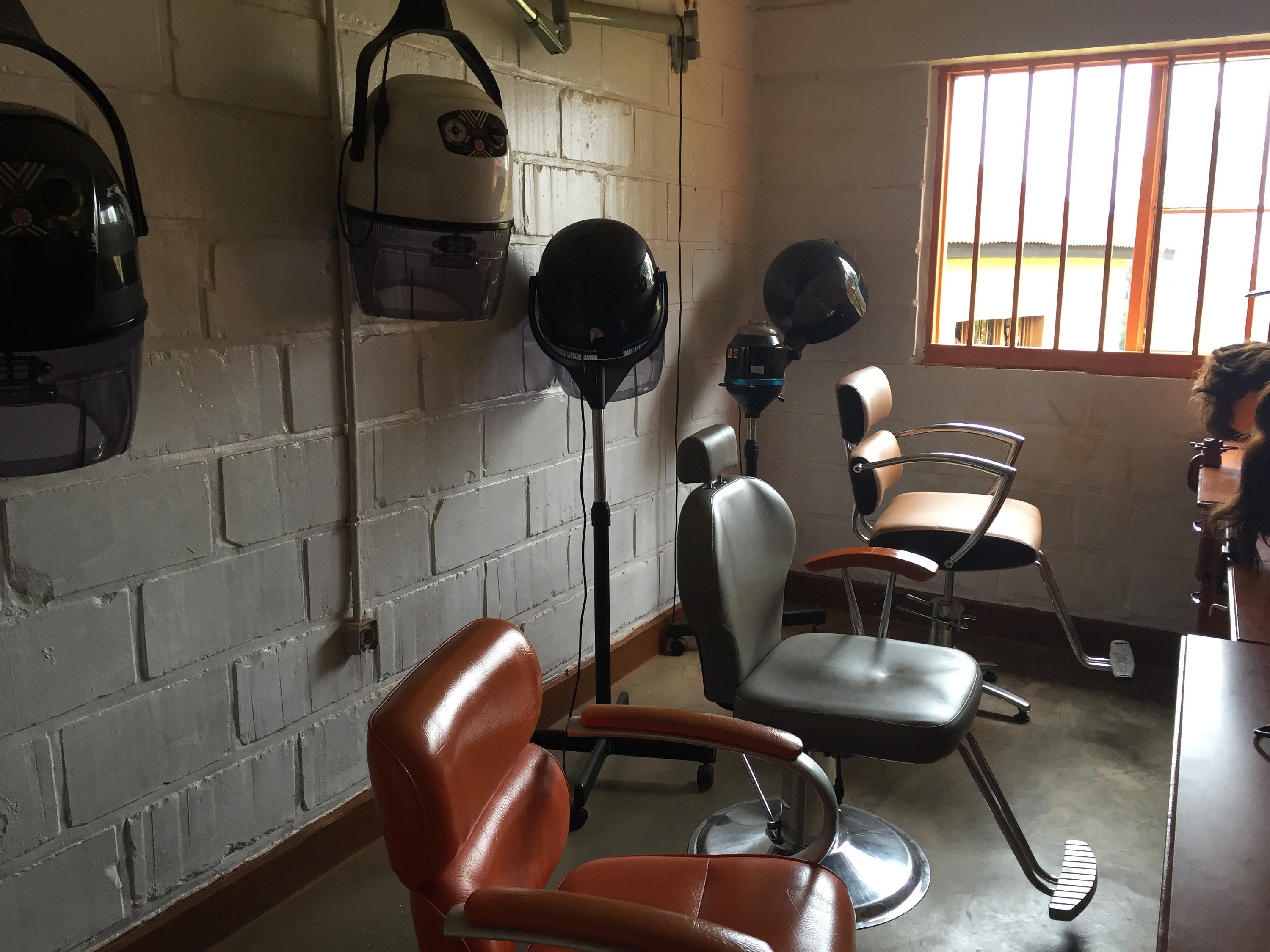 Why were you personally drawn to this ministry? As a woman, who is running a business, I was really drawn to the New Life Family Center programs when I visited in 2016. Plus, what they are learning is so creative–styling hair and sewing. These skills can hugely transform how they support their family. I also really related to that piece of wanting to do something good for your kids, which so many of these women desire.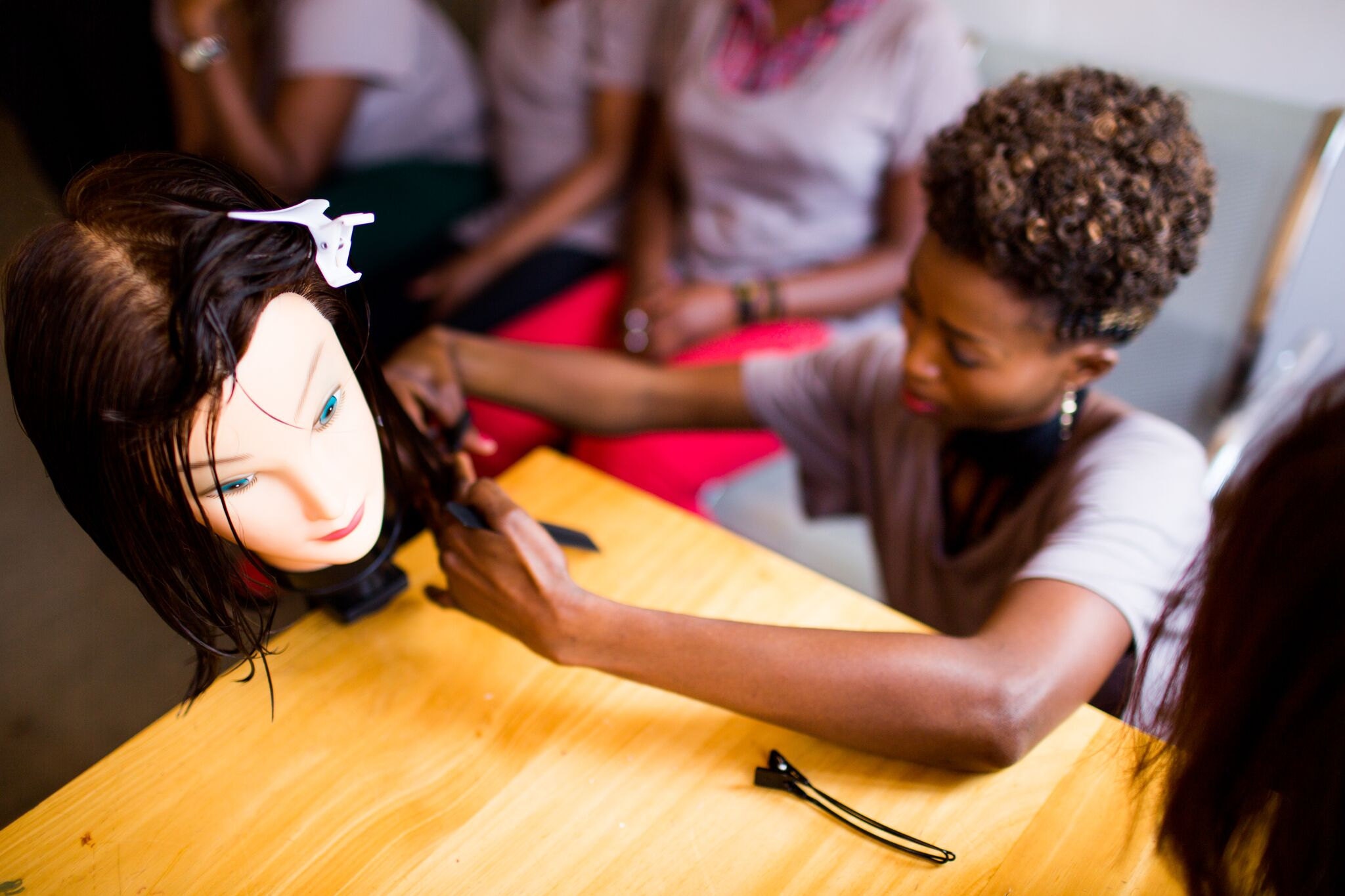 So, you've been involved with Africa New Life for a couple of years now? Yes, I got involved in ANL when I went on a vision trip with a group of women in September 2016. (All of the pics from this post are from the 2016 trip.) The woman who organized the trip runs a bakery in Texas and proceeds from her business support the ANL food program. I think her vision was to bring women who run businesses to Rwanda and let them see firsthand the opportunity to support the program. We saw many different aspects of the program and really had an introduction to its overall scope. 
And now two years later you're about to make a return trip. Yes, I'm so excited! Josh and I are leading a Milk and Honey vision trip with three other couples in November. It's so funny the way the Lord has put the team together, because our involvement with ANL is primarily through the women's program yet we are taking a whole group of doctors with us. It's really cool to see that those are the people who said "yes" and were able to go. I know that was really God because ANL is in the process of opening their Dream Medical Center, which is a brand new hospital in Kigali. This is just the perfect time because we'll be meeting with some doctors and medical staff there. And, when I was there in 2016 they were just starting to work on the hospital, so to see it complete is SO exciting.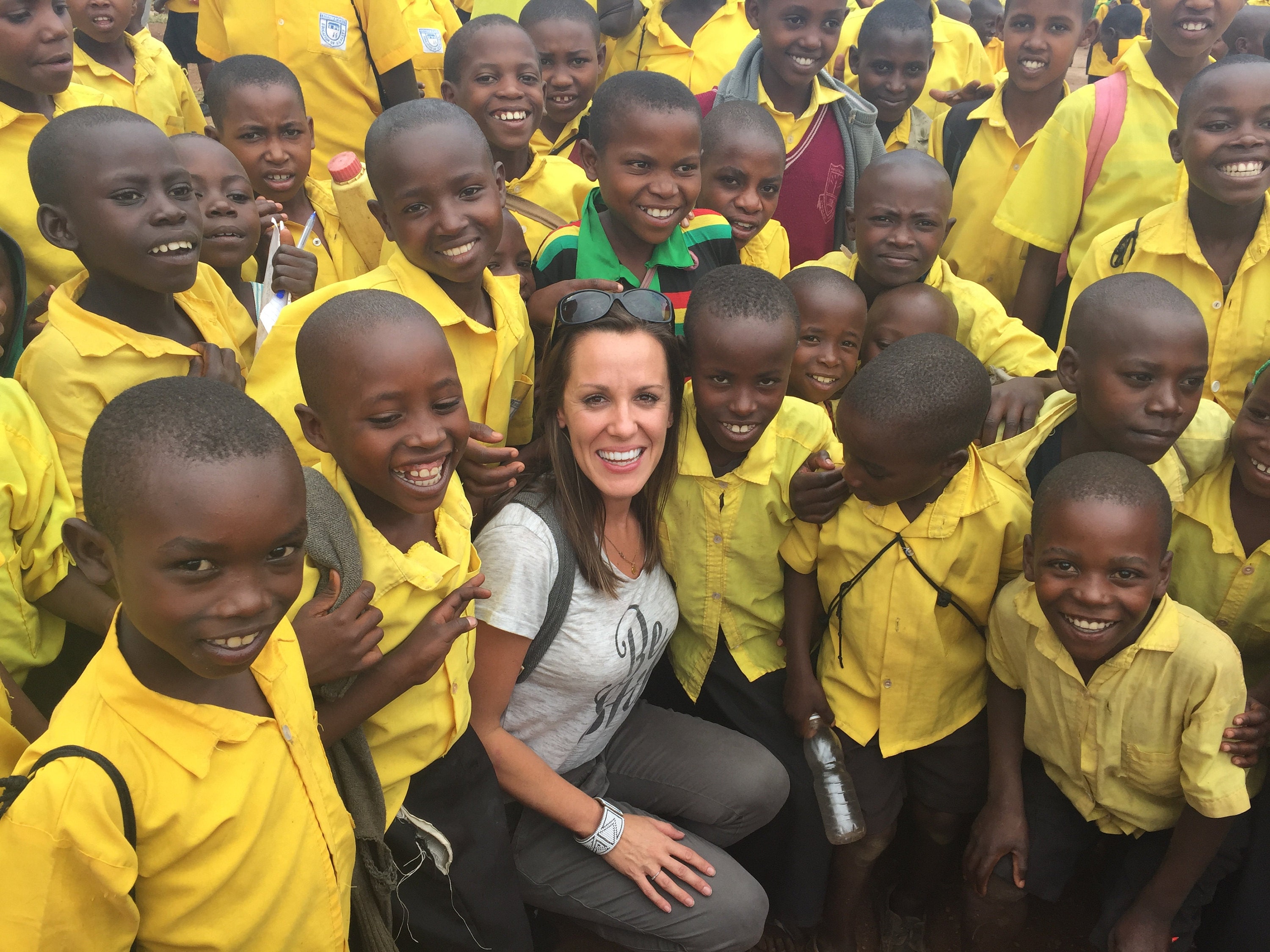 What else will you be doing while you're there? Between the four couples who are going, there are five sponsored kids, and we'll get to meet and visit with them in their homes. We are also going to do a lot with the women's vocational training program, too, since that's the program Milk and Honey supports. This year's group of women will graduate from the program later in November, so we are going to be there to love on them and encourage them as they are moving into this next phase of finding jobs and using the skills they've learned in the program. We will worship with them, too. We'll also go on a safari and spend a day with a group of coffee roasters, learning what life is like for them. So much of this trip is spending time with the people and getting to know the country.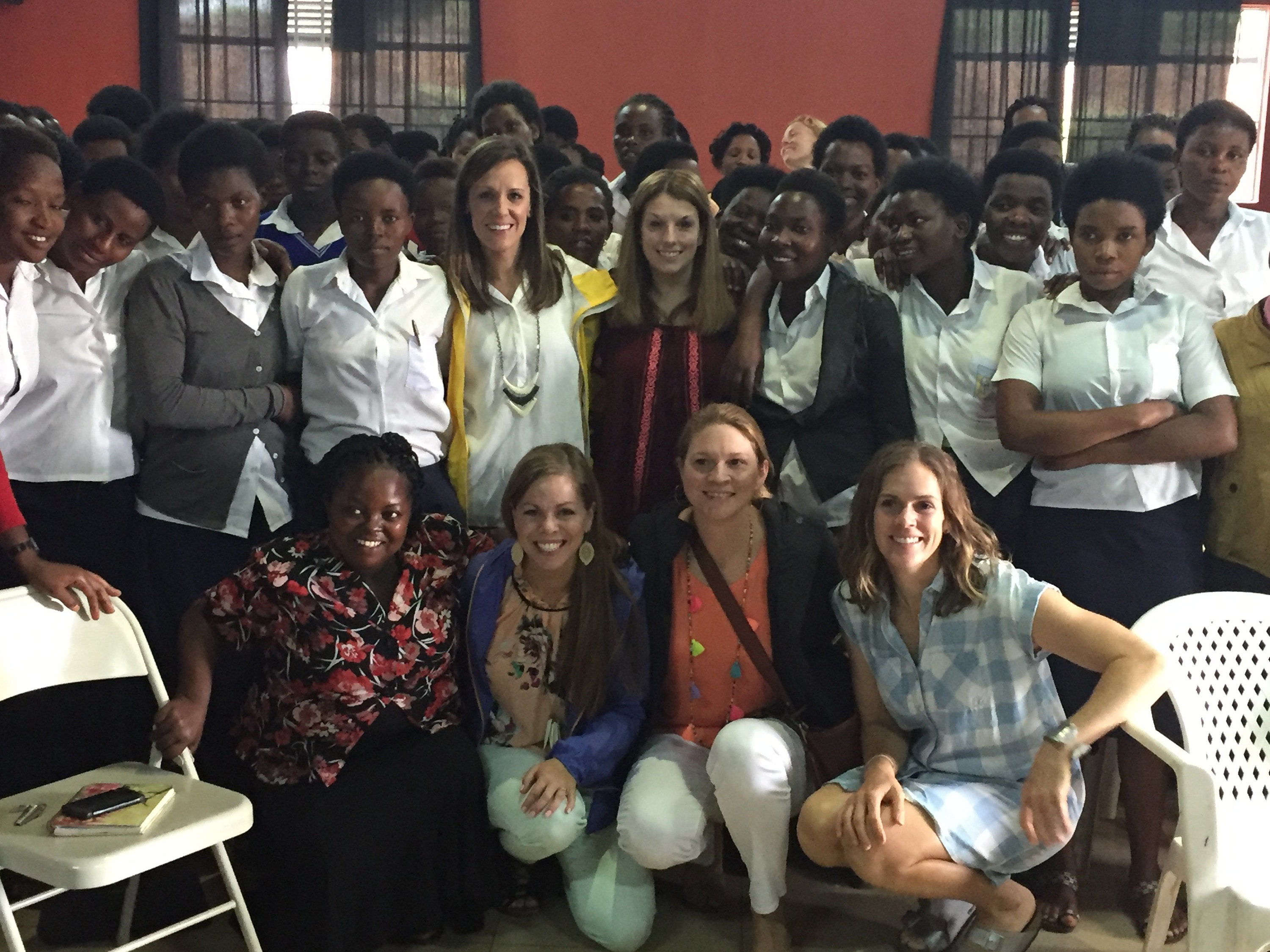 You mentioned earlier that Milk and Honey purchases support the Dream Beauty Academy. How does that work? When I initially told them we wanted to support the program, they had a need to cover the overhead. The women are scholarshipped by individual donors and that covers tuition and supplies, but not operating costs such as paying the instructor, keeping the lights on, running the daycare, etc. A percentage of our monthly sales is committed to them to cover these expenses. It's been really cool to watch that as we grew we were able to give more than what I had originally committed. They called me up one day and said "Hey, with this surplus would you be good with us feeding them lunch?" "YES! Of course!" I said. It's so crazy because I had gotten letters from women and so many of them were talking about being hungry during the day and how it was getting a little hard to focus because of this, and now we're able to feed them lunch every day while they are there! So, it's really kind of amazing how all these little things come together in a big picture.
Interested in sponsoring a Dream Beauty Academy student for the 2019 school year? Click here to learn more.
-by Mandy / @milkandhoneytees | Interview by Tiffany / @tiffbadams