Holiday, celebrate! Our 2018 holiday collection is now live in the shop (yay!), which means it's the perfect time to give you a behind-the-scenes look at how Mandy came up with this year's four exclusive designs.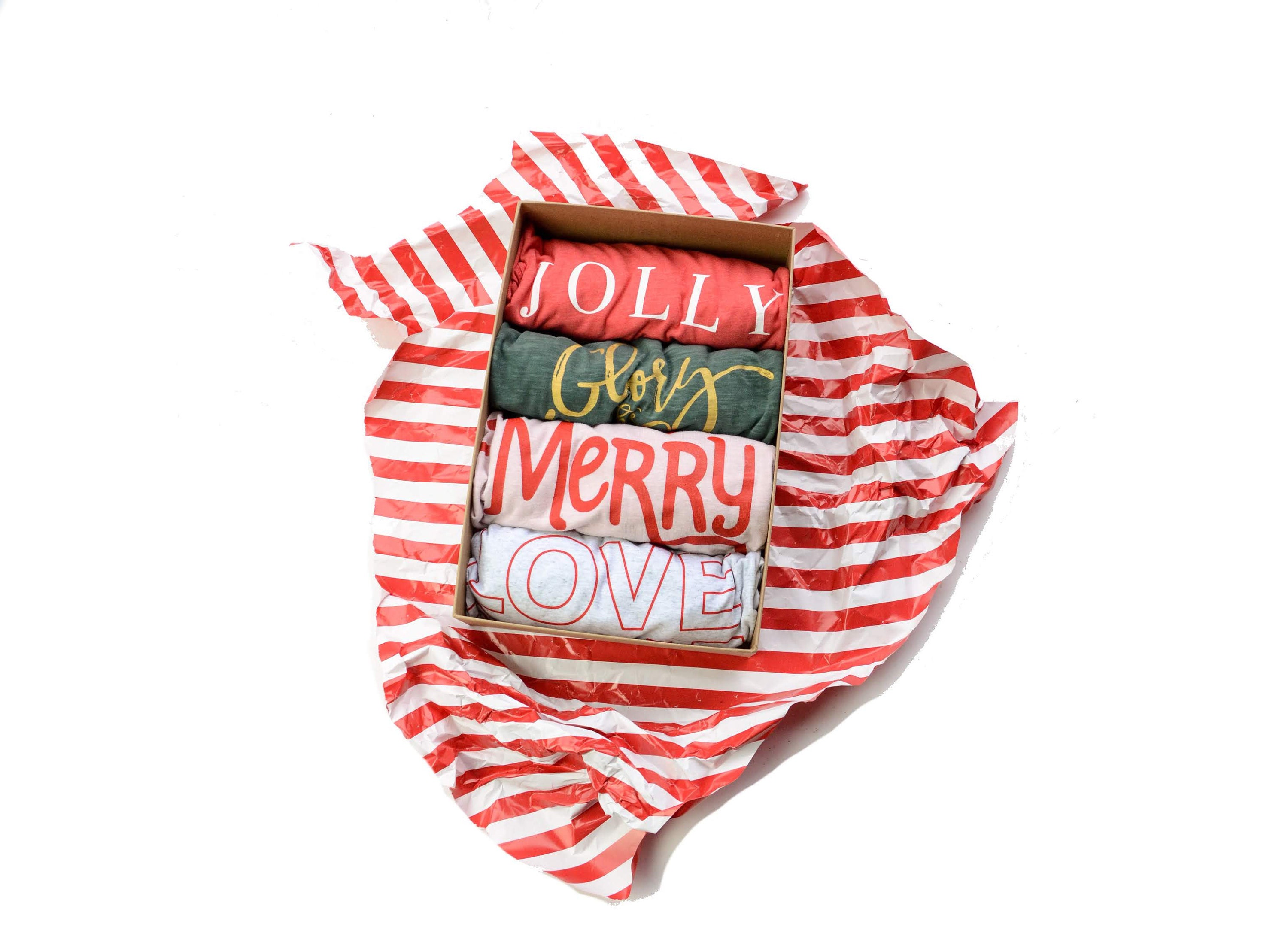 While you were working on that tan at the beach in July, Mandy was ramping up her creative juices (thank you, Christmas music!) to design this year's tees. All of which look as good with a skirt and heels as they do with jeans and sneakers. So, without further ado, here's the lineup of designs!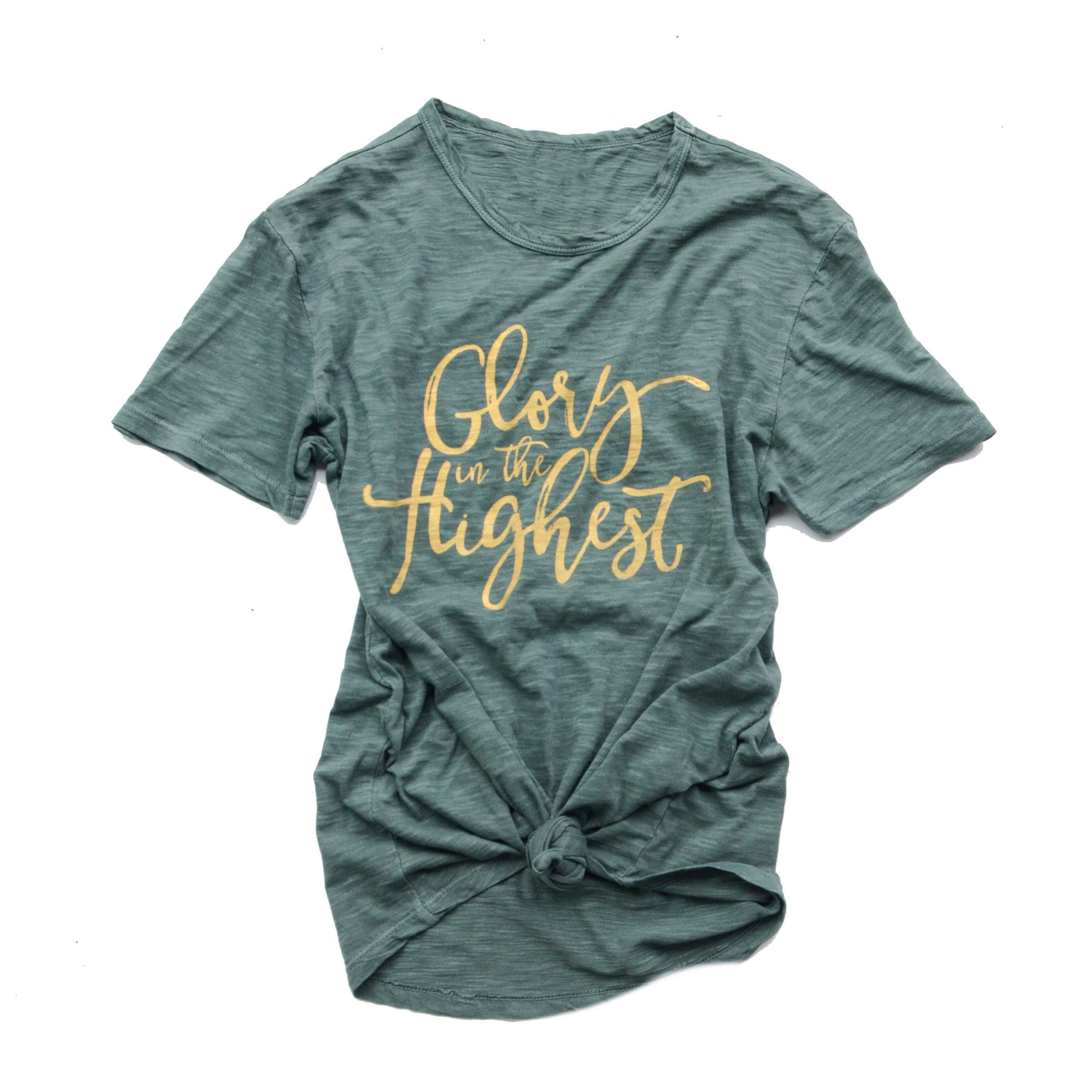 This was the top-selling design from our 2017 Holiday Collection, and we love it so much we couldn't resist bringing it back for a second go-round. Mandy was inspired by the words of Luke 2:14 which proclaim the good news of the season: "Glory to God in the Highest and peace and good will toward men."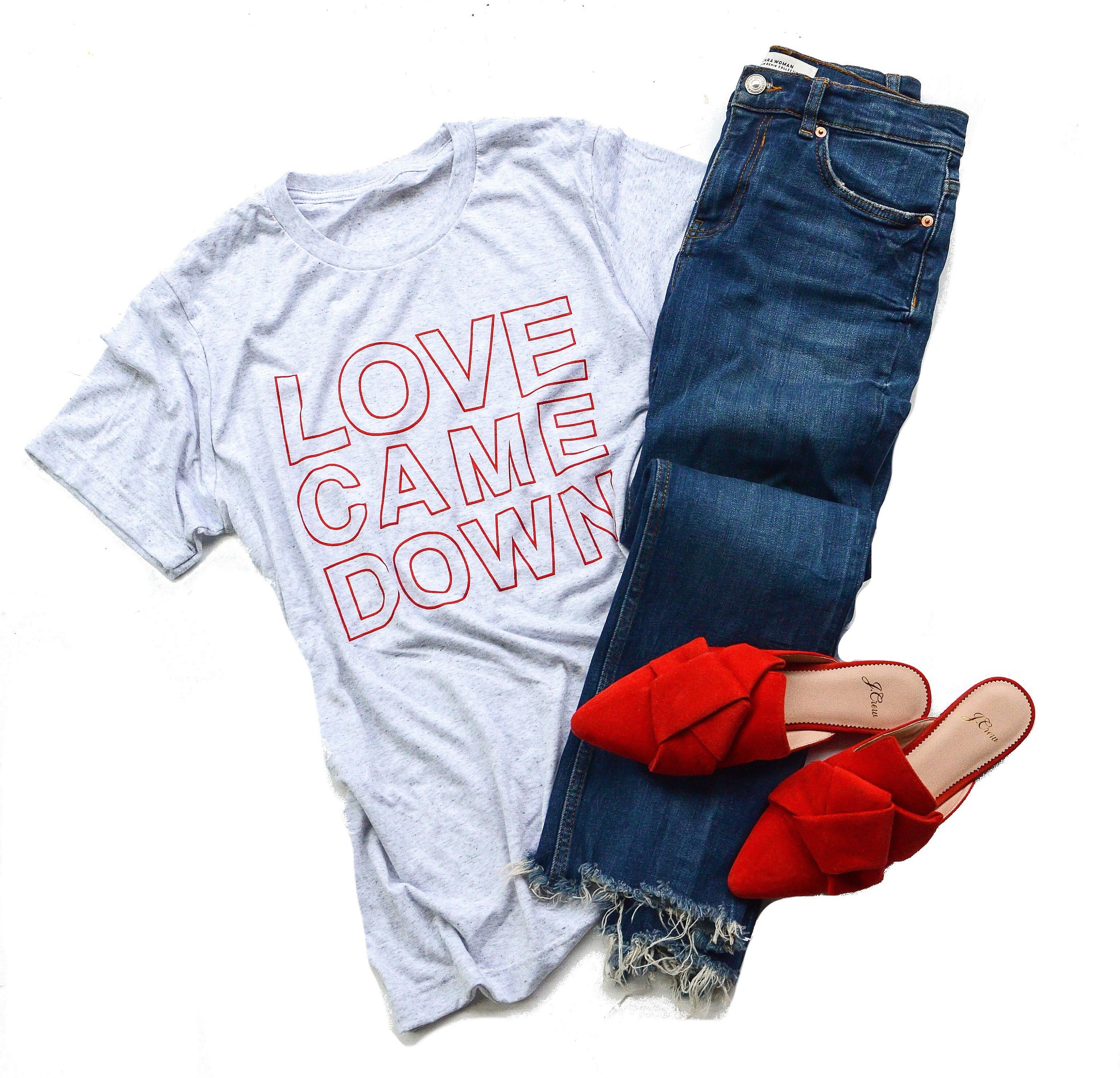 Of all the designs, this is the one that has the most potential to start meaningful and engaging conversations about Christ's love for us. In full disclosure, Mandy admits this is her favorite message, which is why she brings it back year after year. Plus, this year's style is the perfect mix of understated design meets powerful message. Psst! Don't pack this one away after Christmas. It's perfect for Valentine's Day celebrations, too.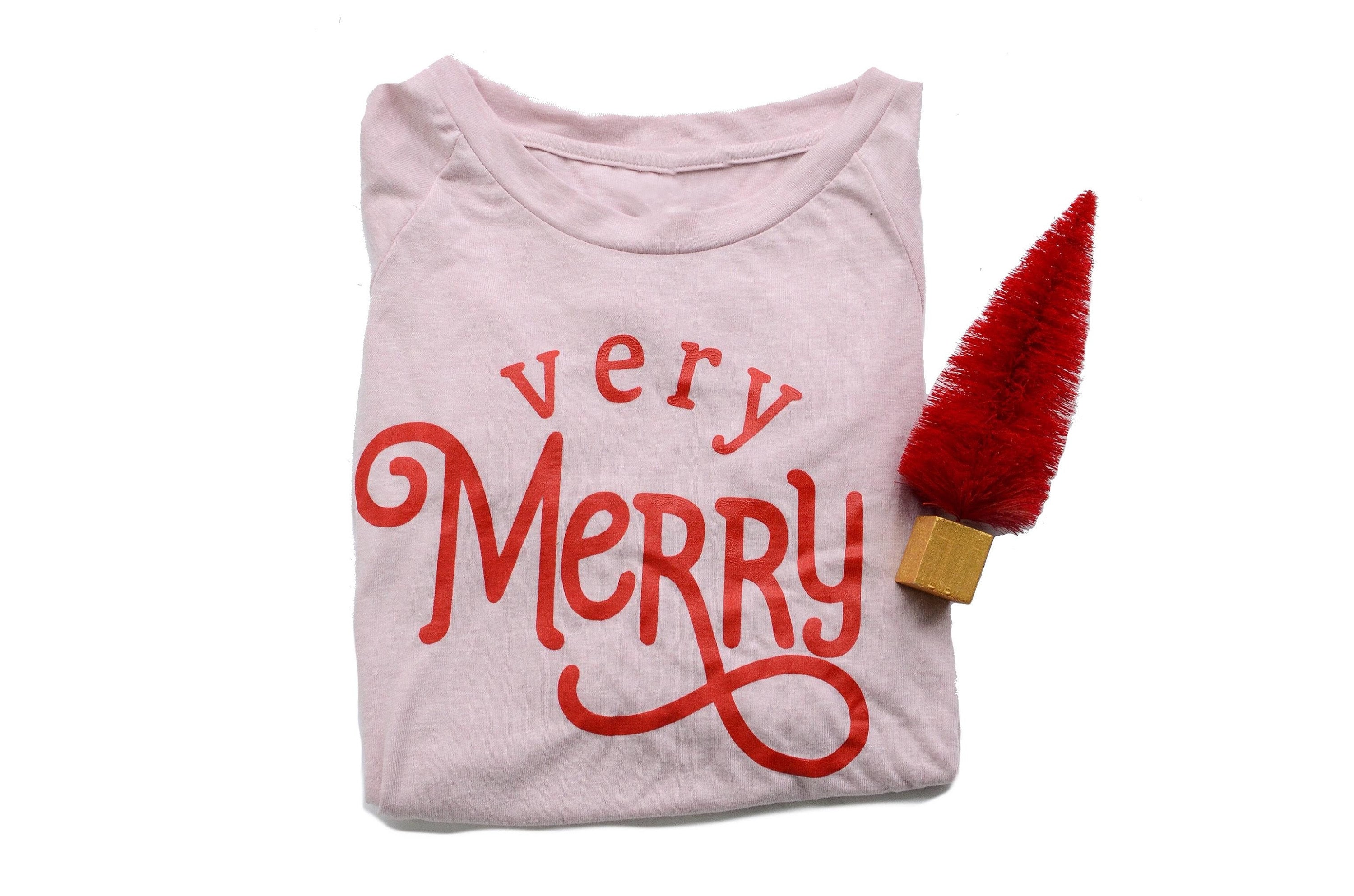 3/ Very Merry 
Totally new for 2018, this tee has a lot going for it: It rhymes, it's got a cool whimsical font, and it has a color combo that gives us all the heart eyes. Trust us, you don't want to tarry to get your own Very Merry (see what we did there?).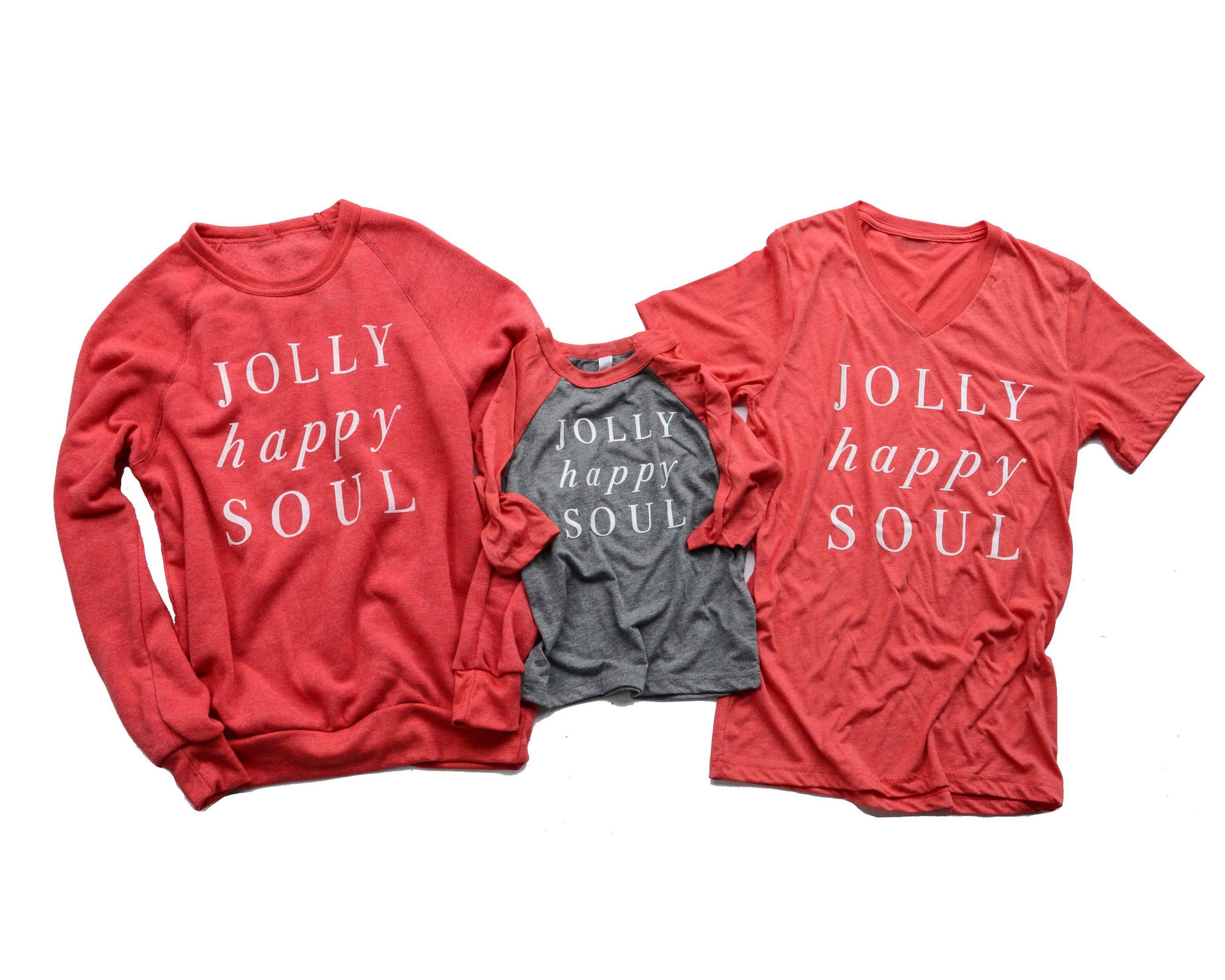 Go ahead, just try not to smile while wearing this shirt. This is the one you want to wear when you have to stand in line to pick up the ham for your family holiday dinner. Or when you're planning to plug in your Griswold-esque light display. Nobody will rain on your holiday spirit in this brand-new tee that was inspired by the original "jolly happy soul" himself, Frosty the Snowman. Did we mention it's available for kids and adults? 
Shop the full collection now. And, be sure to follow along on Instagram and here on the blog as we offer tips for styling your favorite holiday tee. 
by- Tiffany / @tiffbadams