Each Friday in Milk and Honey's Weekly Rundown Newsletter, we share the #simplystylish fashion, home, and beauty items that we are crushing on at the moment. Today on the blog we're sharing a sample of current favorites, including the $50 jeans I can't stop wearing!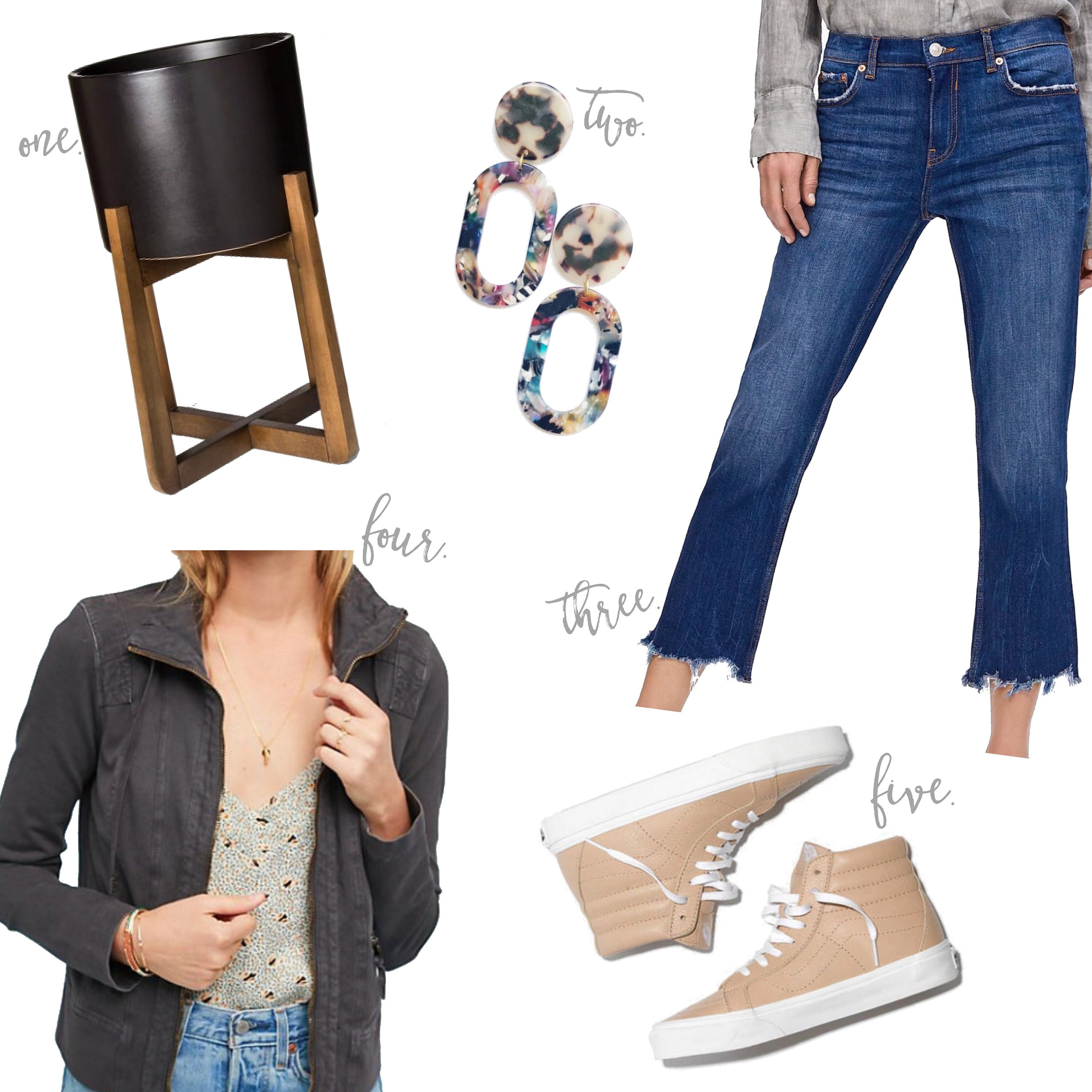 Houseplants have become one of my very favorite things, and I have to have something living and green in every room of the house! This modern-style planter from Target adds even more style to a collection of plants. 
2. The Anna from Millie Mae Collection 
Millie Mae is kill.ing.it. lately with the newest collection of trendy acrylic earrings. I have this style, but I'm also loving these and these. Too many earrings, not enough time (or reasons to leave the house...)
I bought these jeans on my recent trip to Chicago, and already I can't stop wearing them. The fit is perfect and the style is trendy but not TOO trendy, you know what I mean? At only $50, these are a steal as far as denim goes!
4. Freewheeling from Anthropologie 
I had a previous season's version of this jacket and completely wore it out. When it came time to replace it for this season, I searched high and low but ended up with this updated style of my tried-and-true favorite. 
I love to search for sneakers on sites like Madewell, J. Crew, and Free People, because often they will have exclusive styles from well-loved brands. These Vans are the perfect example! I might just have to pull the trigger and make these my next shoe purchase. The neutral, go-with-anything color is ideal, and the leather makes them a little more special than the standard canvas version. 
Not on our email list? Sign up here to stay in the know! The next edition of the Weekly Rundown hits inboxes tomorrow. 
-- by Mandy @milkandhoneytees