Hey guys! It's Monday, and I'm still reminiscing about my trip to Chicago the weekend before last. If you follow me on Instagram, you know my husband, Josh, and I were there for a Milk and Honey pop-up shop at The Popcast's live podcast event. Today, I wanted to share a little more about the show and some of my favorite places we visited.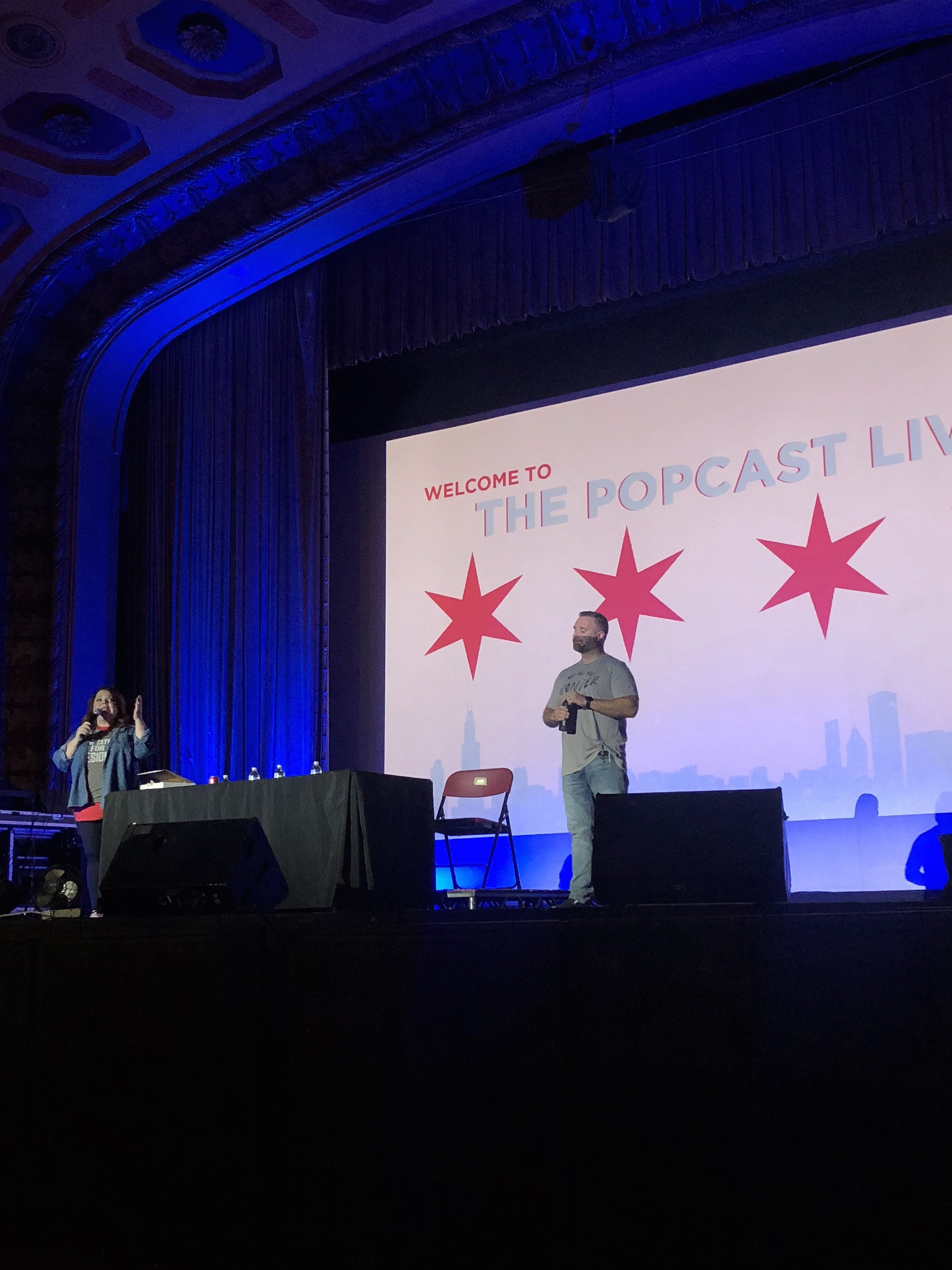 THE MAIN EVENT
The Popcast Live Show was amazing! The hosts, Knox McCoy and Jamie Golden, put on SUCH A FUN SHOW. And their special guests, Melanie Shankle and Sophie Hudson were icing on the cake. It was awesome to be there with all these hilarious people I've had the privilege to partner with. If you enjoy the Popcast's weekly podcast episodes, you have to go to a live show! 
At the show, we got to reveal our "Not All Who Wonder are Lost"  tee, which was designed to complement Knox's new book, The Wondering Years. The book is available for pre-order now at thewonderingyearsbook.com and releases on November 13. The tee will be live in our shop on October 20. Yay!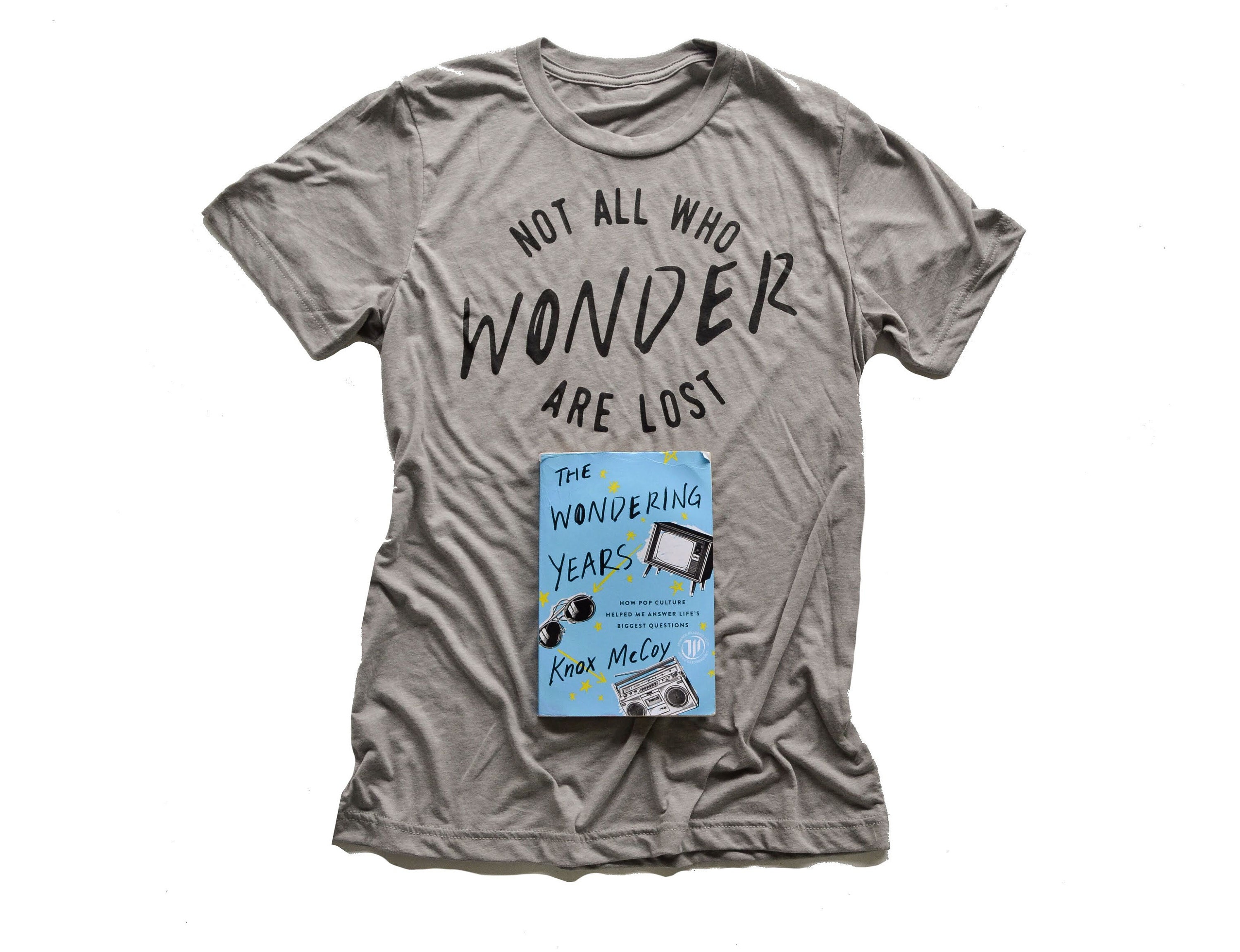 I also really loved getting to meet so many customers face-to-face. It's always a treat to get to do that since so much of my day-to-day work takes place behind a screen. If you didn't make it to the Chicago event, there are still tickets available to the Charlotte live show on October 20! Milk and Honey won't be there for that one, but we have it on very good authority that there will be some Wondering Years shirts given away!
Aside from the Popcast event, Chicago was full of food and fun. This was my first trip to the Windy City, and I L-O-V-E-D it. I wanted to share a quick recap and a few of the city's highlights with you. As you can see, eating and shopping are my favorite travel pastimes!
FIVE RESTAURANTS TO TRY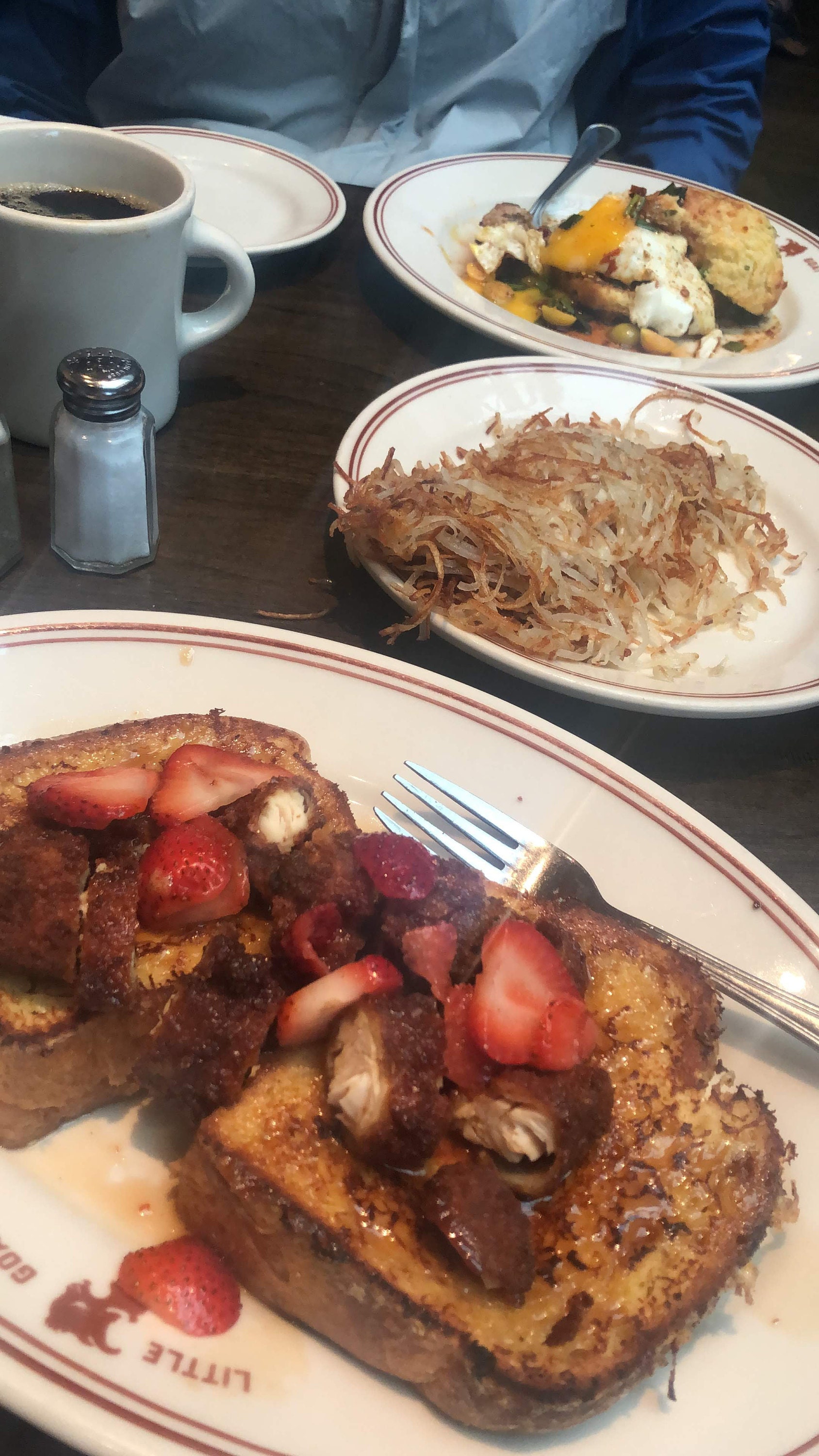 Little Goat Diner We had a super yummy brunch here! The executive chef, Stephanie Izard, is a past Top Chef winner, so I was excited to try out the menu. I had the french toast which was "stuffed" with an egg and covered in strawberries, syrup, and fried chicken! 
The Purple Pig A friend who visits Chicago frequently recommended this restaurant, which is located on Michigan Avenue and serves Mediterranean food with a twist. They had me at "Cheese, Swine, and Wine!" I thought it was SUCH a fun tapas place. I love "little plates" because you can try several things without feeling too bad about it, right? We had the deep fried deviled egg, milk-braised pork shoulder (Josh said it may be the best dish he's ever had), cilantro chicken legs, and corn risotto.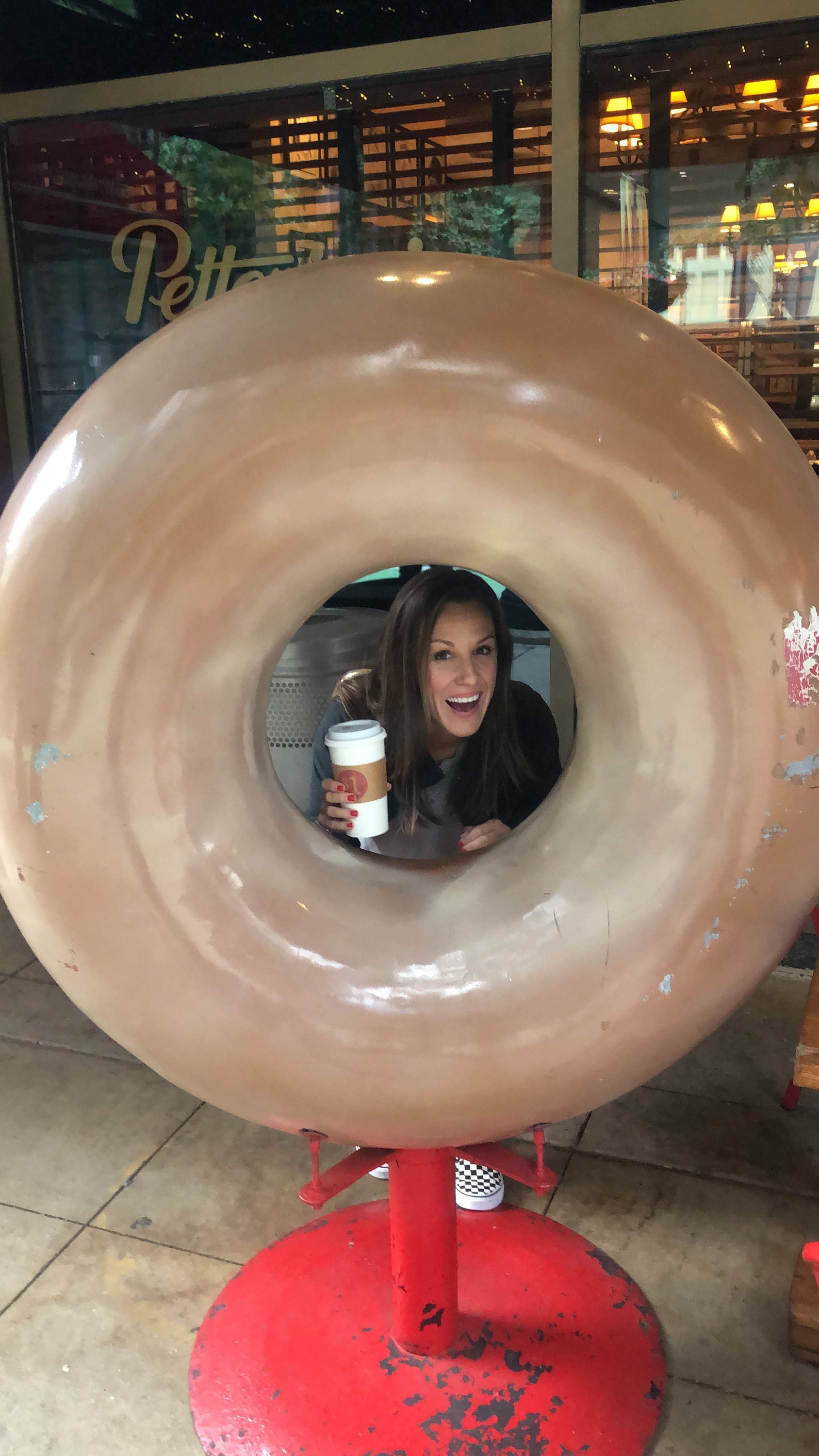 Do-Rite Donuts Just look at their Instagram and you'll be drooling. Josh and I shared a half dozen so we could try multiple kinds, and each one was delicious! The old fashioned style was the very best, I probably liked the buttermilk old fashioned best and Josh prefered the chocolate old fashioned. They have three locations and two of them also serve chicken. Much to Josh's disappointment, we didn't have time to make it to the locations that serve chicken, so we had to settle for just delicious donuts!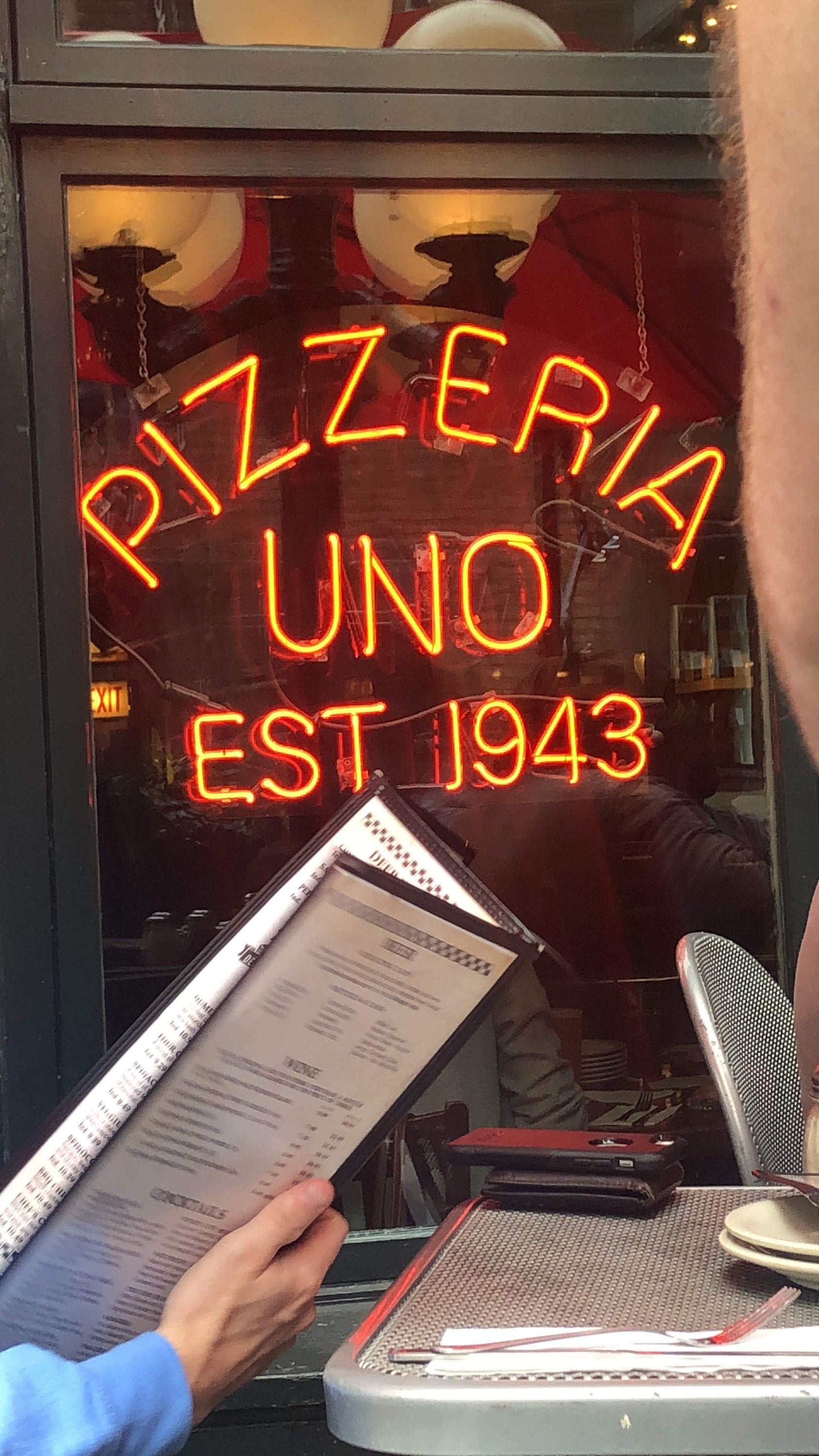 Pizzeria Uno I don't consider myself a huge pizza fan, and I've have never had Chicago style pizza before, but this place was INCREDIBLE. It was another rec from our Chicago-loving friend, and I will dream about this authentic deep dish pizza until we go back.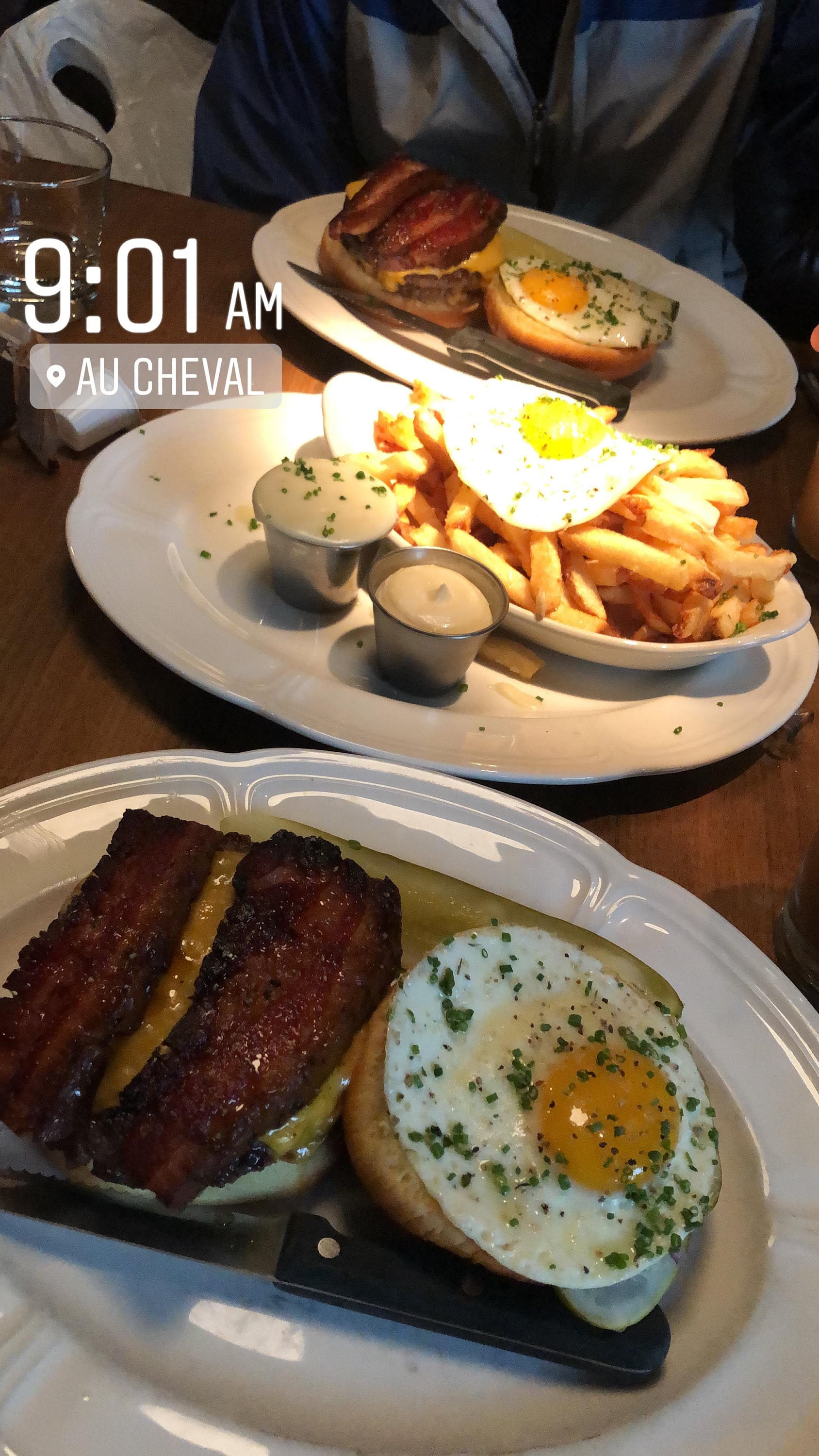 Au Cheval This was the one restaurant that was on every rec list we got, and now I know why. Although we went at 9 a.m., you better believe we had the famous burger (cheeseburger au cheval) and fries (topped with mornay sauce, garlic aioli & fried farm egg).
FIVE PLACES TO VISIT 
The Magnificent Mile I'm a shopper, so I loved how easy it was to get around Michigan Avenue, which is better known as The Magnificent Mile. The 5-story Nike store was one of our favorite stops. I also always love Zara (got some new favorite jeans!!) and Free People (found a new thermal top!) since we don't have them at home in Little Rock. 
The Beach—In the City! We ended up walking all the way down Michigan Avenue until we got to Lake Michigan and the beach area. Our boys were so intrigued by the thought of a beach being in the middle of the city, so we had to soak up the experience for them.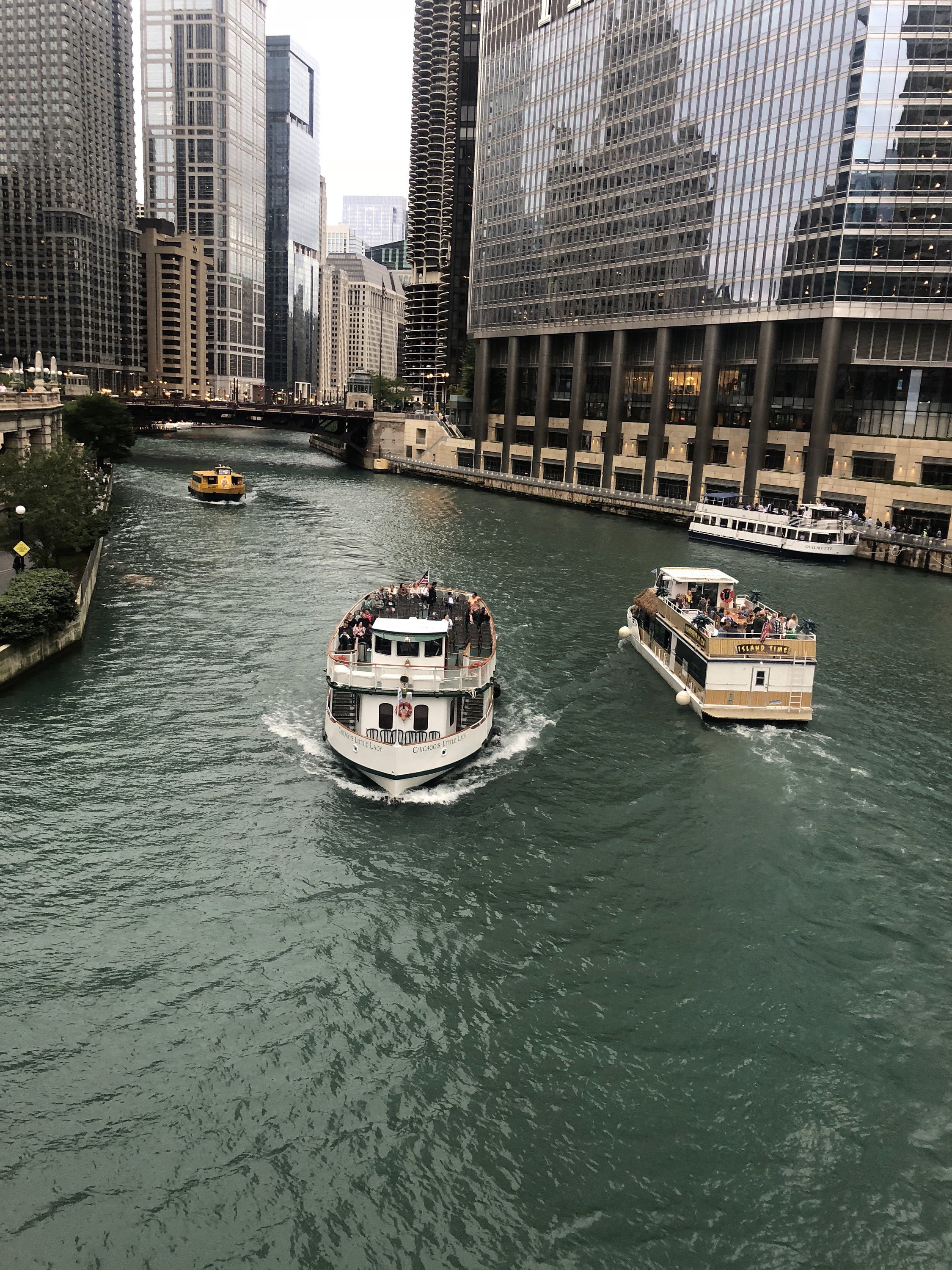 The Architecture Boat Tour This was my favorite attraction. We did the Wendella tour, and I highly recommend it. I love all kinds of design and apparently architecture is no exception. I was so intrigued by all of the different types of architecture and the history behind it. Our tour guide was so knowledgeable (he's a high school history teacher by day) and was also hilarious, which always gets extra points in my book.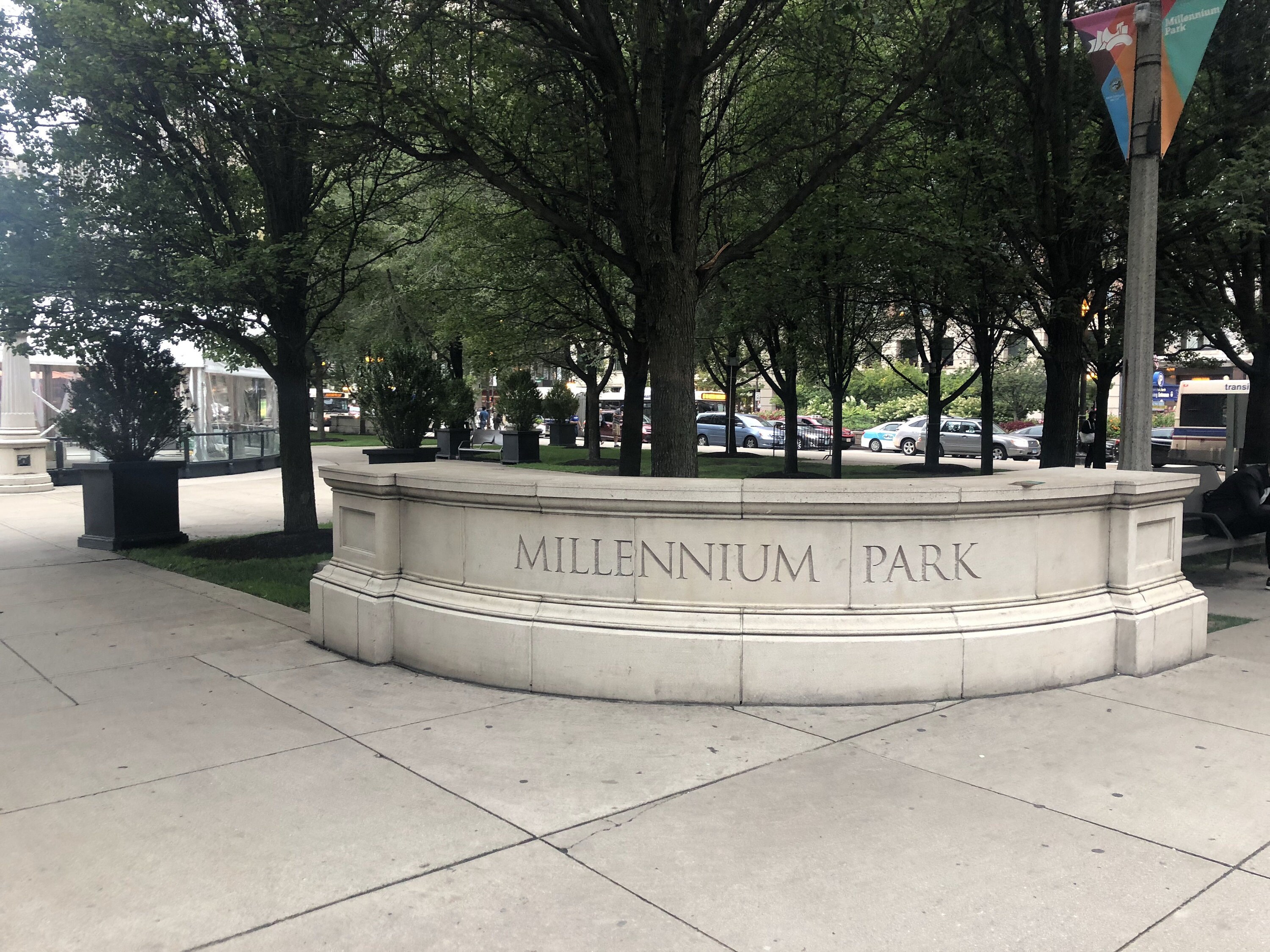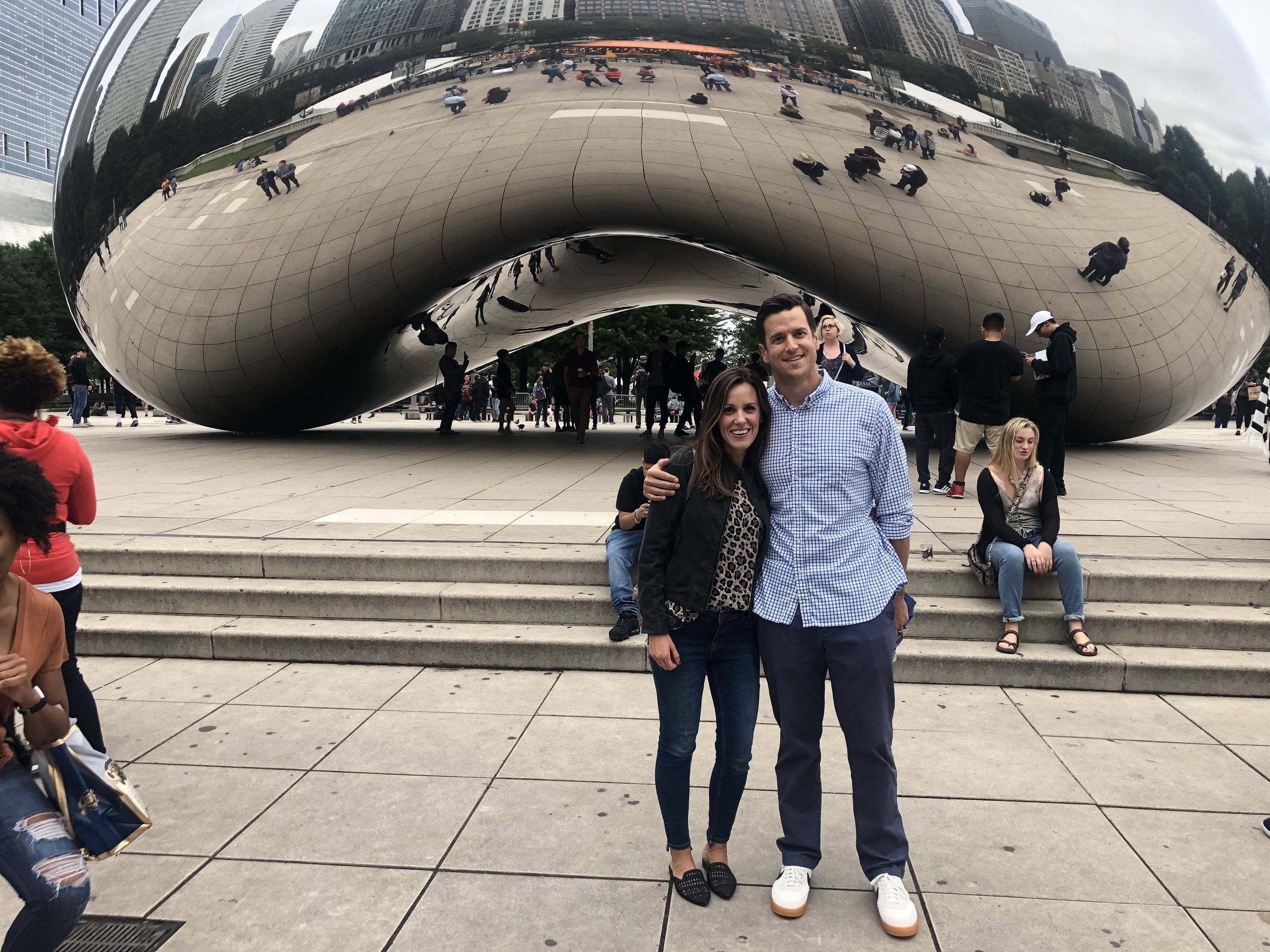 Millennium Park We couldn't visit without a trip to the ultimate tourist stop. Of course, The Bean was a highlight. Even though we'd seen pictures, it actually was really cool in person. I loved how it reflected the city skyline, and I also thought the landscaping in the park was beautiful.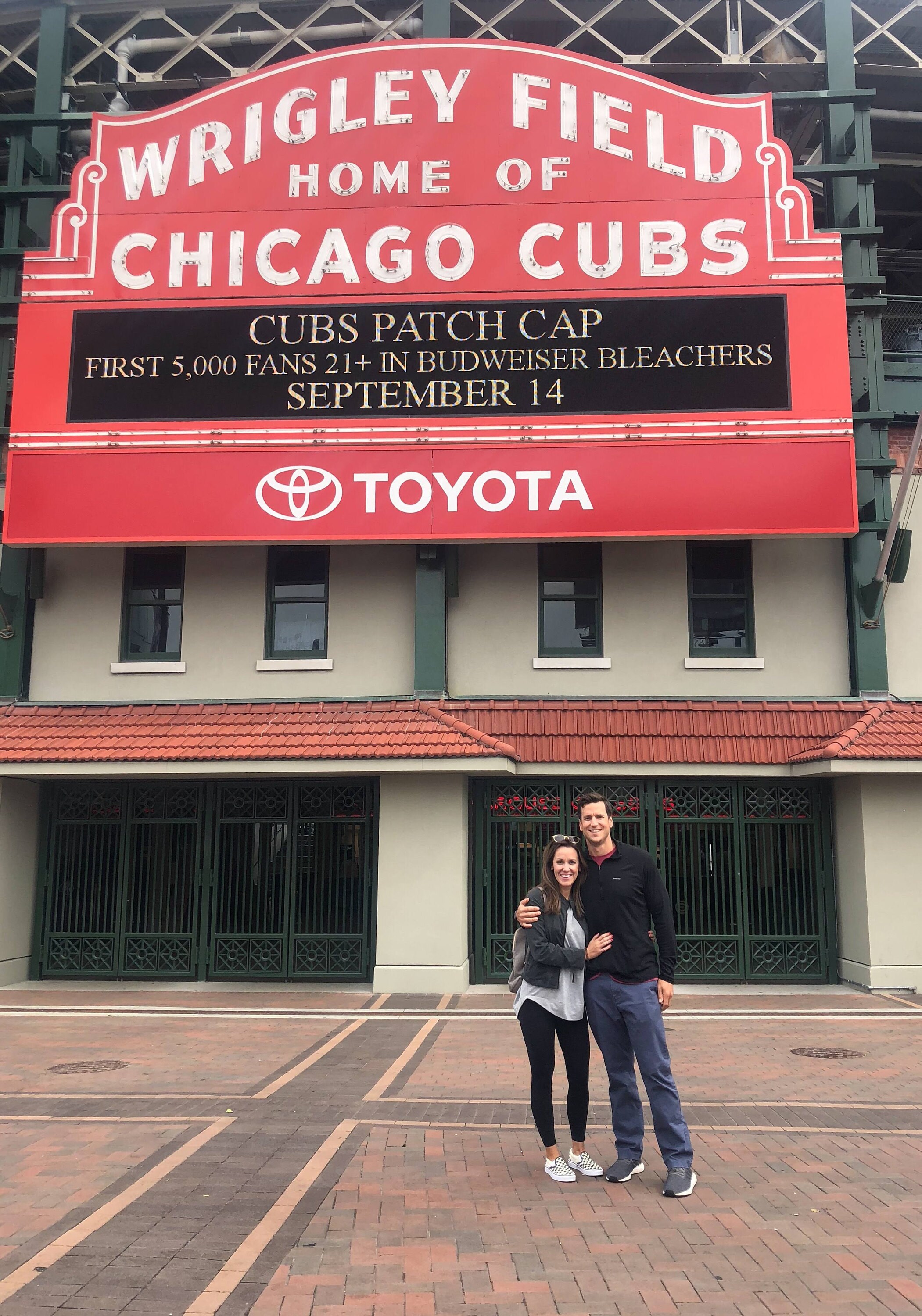 Wrigleyville Josh is a huge, lifelong Cubs fan, so there's no way we could go all the way to Chicago and not take a short Uber trip to see the field. I was so surprised by how small it actually seems compared to some newer, massive ballpark complexes that are built outside of cities. Unfortunately, they weren't offering tours (thanks, Rage Against the Machine concert) but we walked all around the perimeter, took pictures, and, of course, shopped for souvenirs for our boys. Next time we'll have to make a game!
Clearly, we didn't get to hit every hot spot in Chi-town, but we had a blast at the ones we were able to make it to during our whirlwind weekend trip. Next time, we'll get to that Cubs game I mentioned and—fingers crossed—head to the top of the Sears (Willis) Tower or the John Hancock Center. I'm already planning out our next trip there!
- by Mandy @milkandhoneytees