My love for jean shorts is real and true.  I love jorts in different lengths and in different colors and on all different levels of distressed. Nothing is more quintessentially Simply Stylish for summer than a pair of jorts, and of course a tee or tank will always be the perfect topping.
You can find jean shorts everywhere; truly, everywhere.  From Target and Old Navy to a high end boutique, nobody wants to miss out on this forever trend.  
Jean shorts can be cuffed or fringed at the bottom, and styles vary as far as shade and distressing. A slight public service announcement: please be careful with your length!  I've seen far too many denim bathing suit bottoms that have been misnomered as denim shorts for public wear. No bueno, girls.
In honor of warmer weather, we've picked out a few of our favorite cutoffs, just in case you're on the hunt for your own version of this perfect Spring and Summer staple.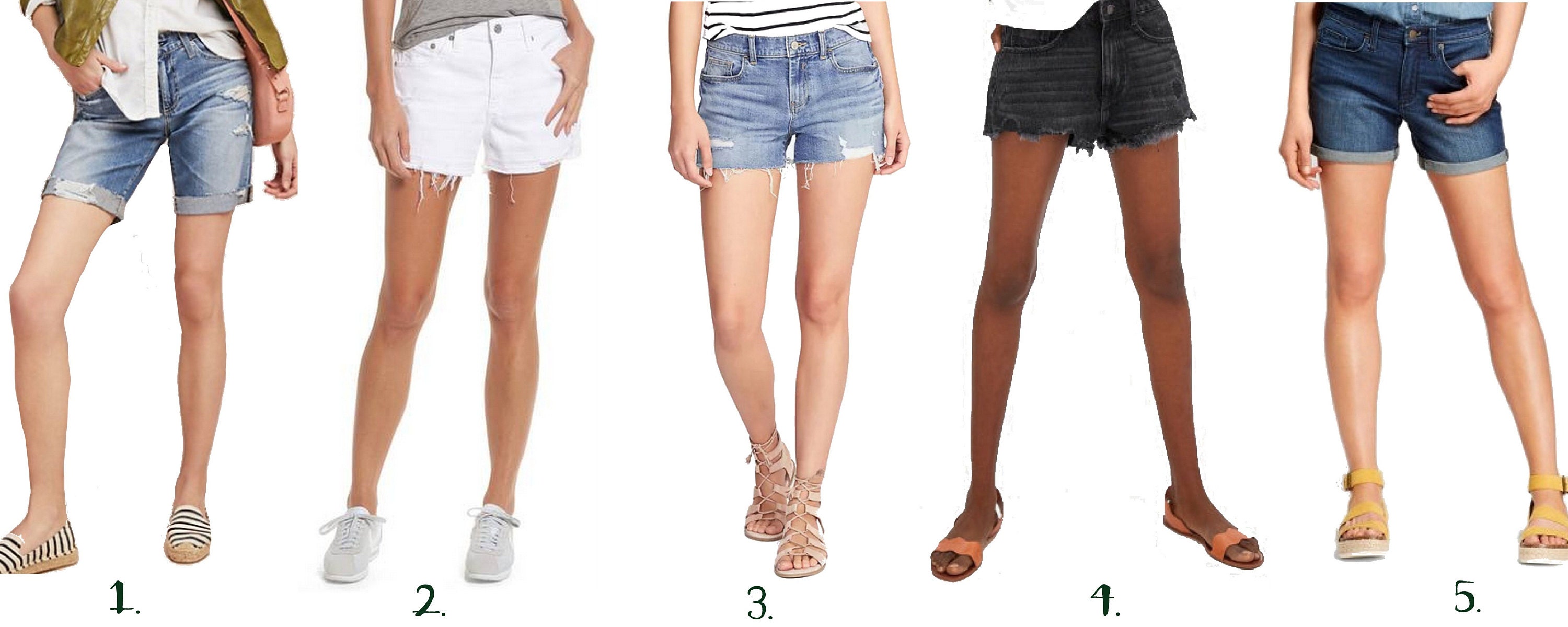 Another route you can go with your denim shorts is to make your own.  Whether it's an old pair of jeans that belonged to your dad or your husband or a pair of your own that you don't wear anymore; you can pick the style you like and do your best impression of a copycat!
To make my own jorts, I go to Kohls and buy a pair of men's Levi's 501s that are a few sizes too big so they are baggy and sit on my hips.  Yes, I try them on in the store! 
Then I take them home put them on, and draw a line about two inches below the spot where I want them to stop.  Next, I fold them so the legs are together and cut both at the same time (not whilst wearing them of course). I like a wide leg on my shorts so I draw the line at an angle.  I start higher up on the outside of the leg and come down to the center.  
After I've cut, I have shorts: phase 1! Because I've left a couple inches of extra denim, I've left myself room to mess up or cut unevenly. I put them back on, check my length and evenness, and see where I need to edit. I continue the editing process until I've achieved my desired length. 
I like to fold my shorts at the bottom leaving the fringed part facing up; purely just a detail I enjoy and can of course be left out of your process!  It's time consuming and slightly messy, but by the end of it I have jorts tailored just perfectly to my taste and comfort level!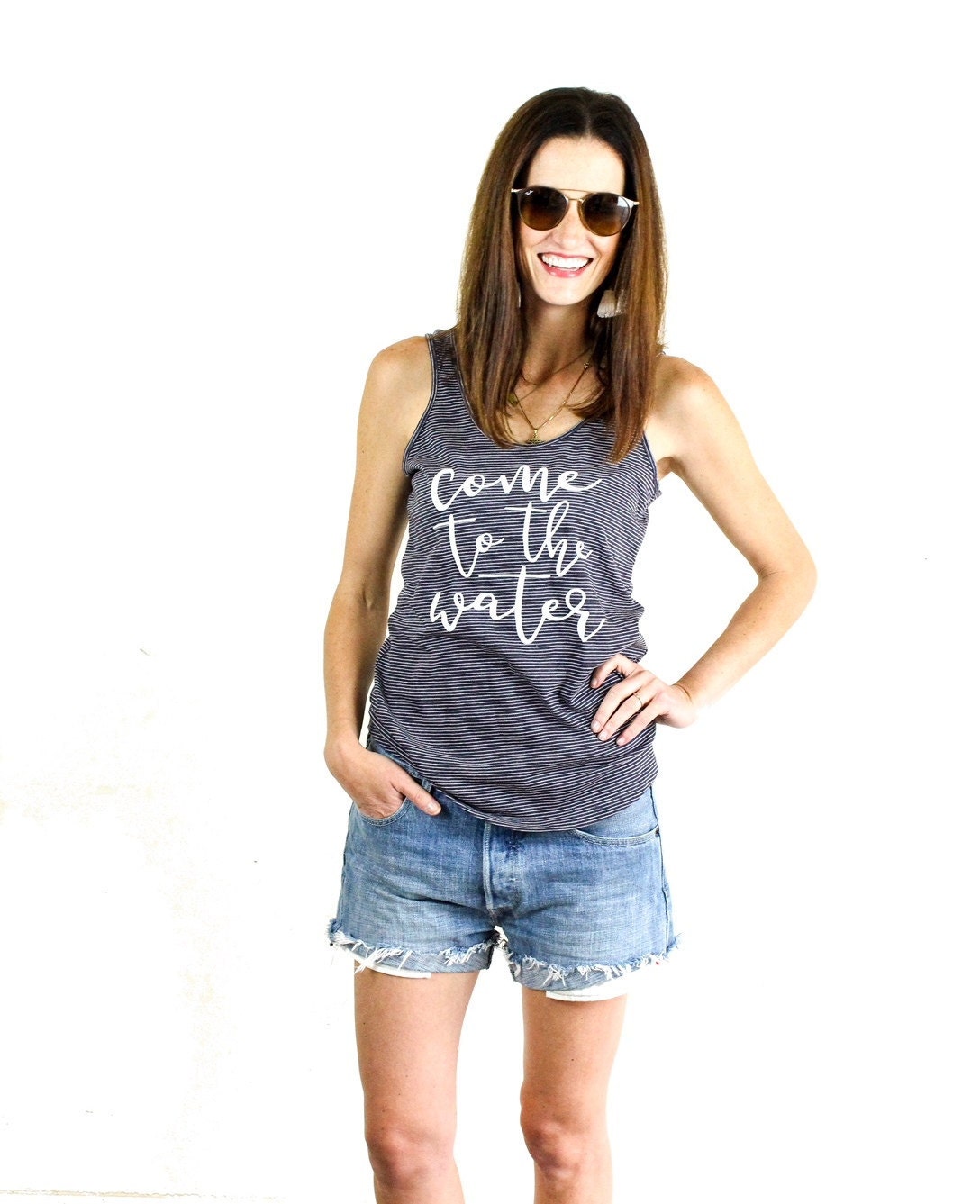 If you love jean shorts and have already reached your quota, then well done, you!  If you're searching, hopefully we've helped you narrow it down a little today.  Your jorts and your simply stylish tee can go to the beach, to the grocery store, or even on a date. One must never underestimate the power of a really great pair of JORTS!
-by Amy @apeeples