Sometimes you need answers to the hard questions.  What is the meaning of life?  Will we ever achieve world peace? What is the proper role of the government?
However, most of the time, we just want to know the fluff, the filler, the good stuff.  Today at Milk and Honey we are putting Mandy ON THE SPOT!  We've come up with 41 down-to-the-bottom-line questions to give you the inside track on the inner workings of Mandy's head and heart.
Most of us already know Mandy as a mother of three super handsome boys, a wife to Josh, and owner, operator, and creator of our favorite t-shirt company! Today you'll get answers to questions you probably didn't even know you had.  Aside from her favorite ice cream flavor and whether or not she goes to the grocery store in her slippers, I feel certain we've covered adequate bases.    
On the Spot:
1. What's your name?  
Mandy Osborne
2. When did you start your business, Milk and Honey Tees?
August 2012
3. What is Milk and Honey all about?
Simple style, and supporting women through Africa New Life
4. What's your favorite movie?
I'm more of a tv girl, but I did recently see The Greatest Showman and absolutely loved it. A nostalgic (slash embarrassing) favorite is My Best Friend's Wedding, and I'll still stop and watch it anytime it is on.
5. Suspenseful or hilarious? 
Hilarious, always
6. What are you reading?
I always have a fiction book and one or two non-fiction books going at all times. Right now I'm reading Little Fires Everywhere by Celeste Ng , Why I Hate Green Beans by Lincee Ray, and If You Only Knew by Jamie Ivey
7. What are you planning to read next? 
I really want to read The Road Back to You about the enneagram, mostly so that I can see what all the fuss is about
8. Favorite current T.V. show 
Schitt's Creek cracks me up, and I'm so excited the newest season just started. I'm also about to finish up The Marvelous Mrs. Maisel on Amazon Prime.
9. What's the best thing about working from home? 
Being able to make my own schedule - well, that and comfy clothes every day.
10. What's the worst thing? 
Lines tend to get blurred between work life and home life, and that isn't always the healthiest thing.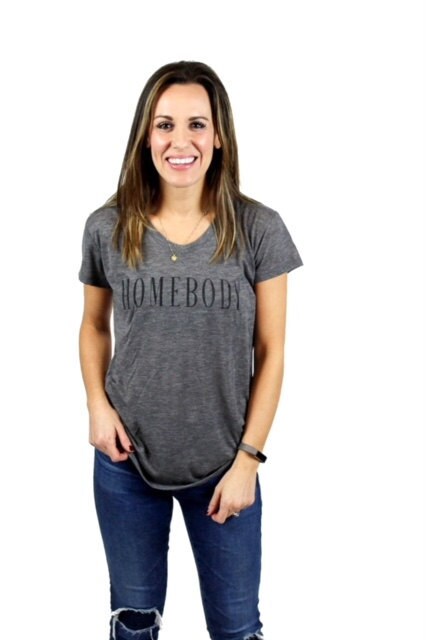 11. Since starting Milk and Honey Tees, what has been the best perk? 
It's such a blast connecting with people, whether it's making connections with customers through Instagram or building partnerships with some of my favorite writers, podcasters, and social media influencers.
12. Twitter or Instagram? 
Instagram for life. I don't even have a Twitter account!
13. Who should everyone be following right now? 
Right now I am all about Instastories, and @erinhmoon's are the best! Hilarious! I enjoy cooking and get sucked in by beautiful food photos, so accounts like @eatingbirdfood, @damn_delicious, and @skinnytaste fill up my feed.
14. What's your favorite food that you make?
At the moment it is Mexican Huevos Shakshukos from the Skinnytaste cookbook
15. What's on your pizza? 
My favorite Friday night pizza place makes one called The Triplet that is basically a margherita pizza, and I love to have them add bacon on top and a side of ranch for dipping, because I'm super healthy like that.
16. Favorite drink 
regular black coffee makes me so happy
17. Favorite dessert 
red velvet cake
18. Dark Chocolate or Milk chocolate? 
white chocolate
19. Hardest part about being a mom 
I'll keep it surface level and say the most annoying part: THE NOISE.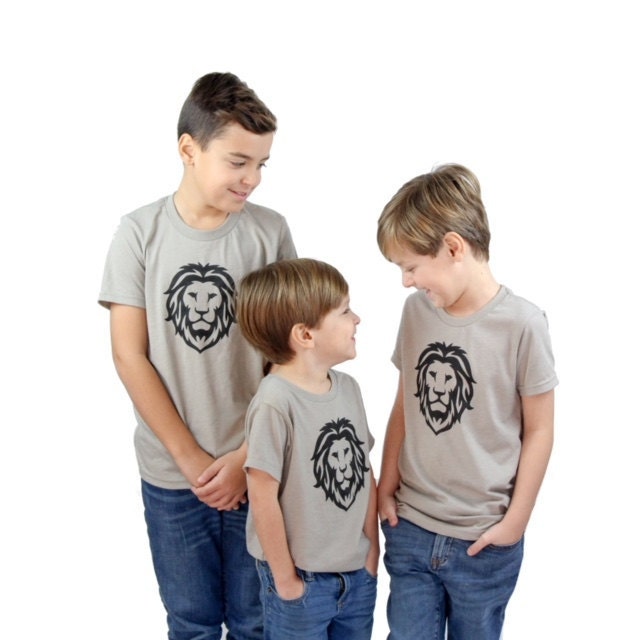 20. Dog or Cat? 
Dog. Cats are boring and I'm allergic.
21. Bird watching or Whale watching? 
Birds are one of my biggest fears, so whale watching all the way.
22. Board game or video game? 
I LOVE board games & card games -- and watch out because I am  pretty competitive!
23. Favorite place you've visited
It's way too hard to pick just one. I'm a beach girl and love heading down to the Gulf Coast at least once a year. But last summer we took a big family trip to Jackson Hole, Wyoming, and Yellowstone National Park and I absolutely fell in love. And of course Rwanda has a huge piece of my heart, and I can't wait to go for a second trip with Africa New Life later this year.
24. Destination up next on your wishlist 
My husband and I are going to a resort in Mexico in a few months for our 15th anniversary - we haven't done this since our honeymoon! I can't wait to relax, read, and eat for days on end.
25. Favorite color 
blue
26. Least favorite color 
I know purple is having a moment right now, but I've just never liked it.
27. Diamonds or pearls 
diamonds
28. Sneakers or heels 
sneakers all day, every day!
29. High waisted or low rise 
somewhere in between
30. What's your favorite Milk and Honey design?
That's like asking me to pick my favorite child! But if I have to pick. I'll say the Caffeinated tees and hoodies because they're simply stylish, clever, and that design sums up my life!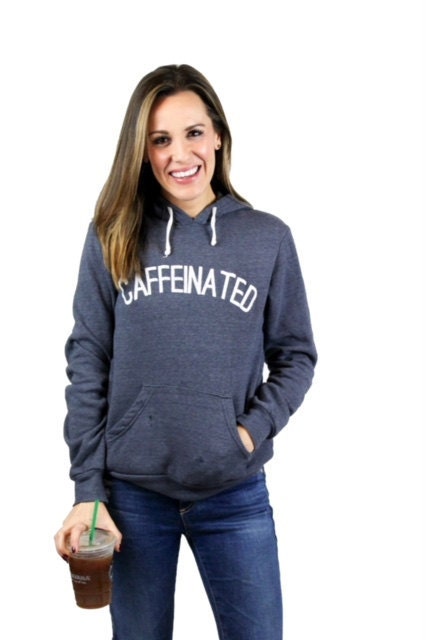 31. Jogging or swimming 
I actually enjoy both! If I had to pick, I'll say jogging because I can listen to podcasts while I do it.
32. If you could be a professional athlete… 
If we're just totally dreaming here, the 9-year-old in me would still love to be an Olympic gymnast.
33. Your business is growing every day!  Are there any hopes, dreams, or objectives that you're willing to share? 
Nothing is officially planned yet, but I am always dreaming and I definitely have some dreams in my heart right now. Stay tuned!
34. Do you like your handwriting? 
Unfortunately I inherited my mom's terrible handwriting (although hers is worse than mine!) Love you Mom!
35. Last person you texted 
My husband, Josh. Probably about something either funny or ridiculous that one of our 3 boys did or said.
36. Favorite season 
I love seasons in general and could never live somewhere season-less, but I love summer most of all.
37. Sweet or savory 
put those two together
38. Lipstick or lip gloss
Lipstick
39. Favorite sound 
Silence
40. Pet peeve
Noise
41. What's for dinner? 
Tonight is a basketball night for our boys, so we'll probably pick up Chipotle
- by Amy @apeeples, with Mandy @milkandhoneytees