What is your level of trend?  Are you trending sweatpants or are you trending real animal leather jumpsuits?  Most likely you're falling somewhere in the middle.  The middle is safe.  You know that the trend is happening.  You're able to talk about the trend at cocktail parties and after-school pick up.  You might even go so far as to become a full-on trend participant and make an actual purchase. 
Prints and patterns have been around since the beginning of time, but every now and then something shows up on our radar and we can't get enough of it.  This season it's all about the STAR!  My Rainbow Bright loving five-year-old self would be so excited to know that as a thirty-something adult I would still be able to wear a big gold star on my sweater or hanging from my ears. 
Stars are everywhere lately: leggings, running tights, sweaters, earrings, handbags, TANK TOPS.  Out to dinner or to the gym, you can have everyone seeing stars without having been hit on the head by a cartoon character.  Depending on your level of commitment, you can spend anywhere from $3 to $1000 to gain further celestial status.  We won't tell you how to spend your money, but let's remind ourselves this is in fact a trend.  Next season we might all be clamoring for that designer handbag with the birthday cake on it; who knows what we are capable of!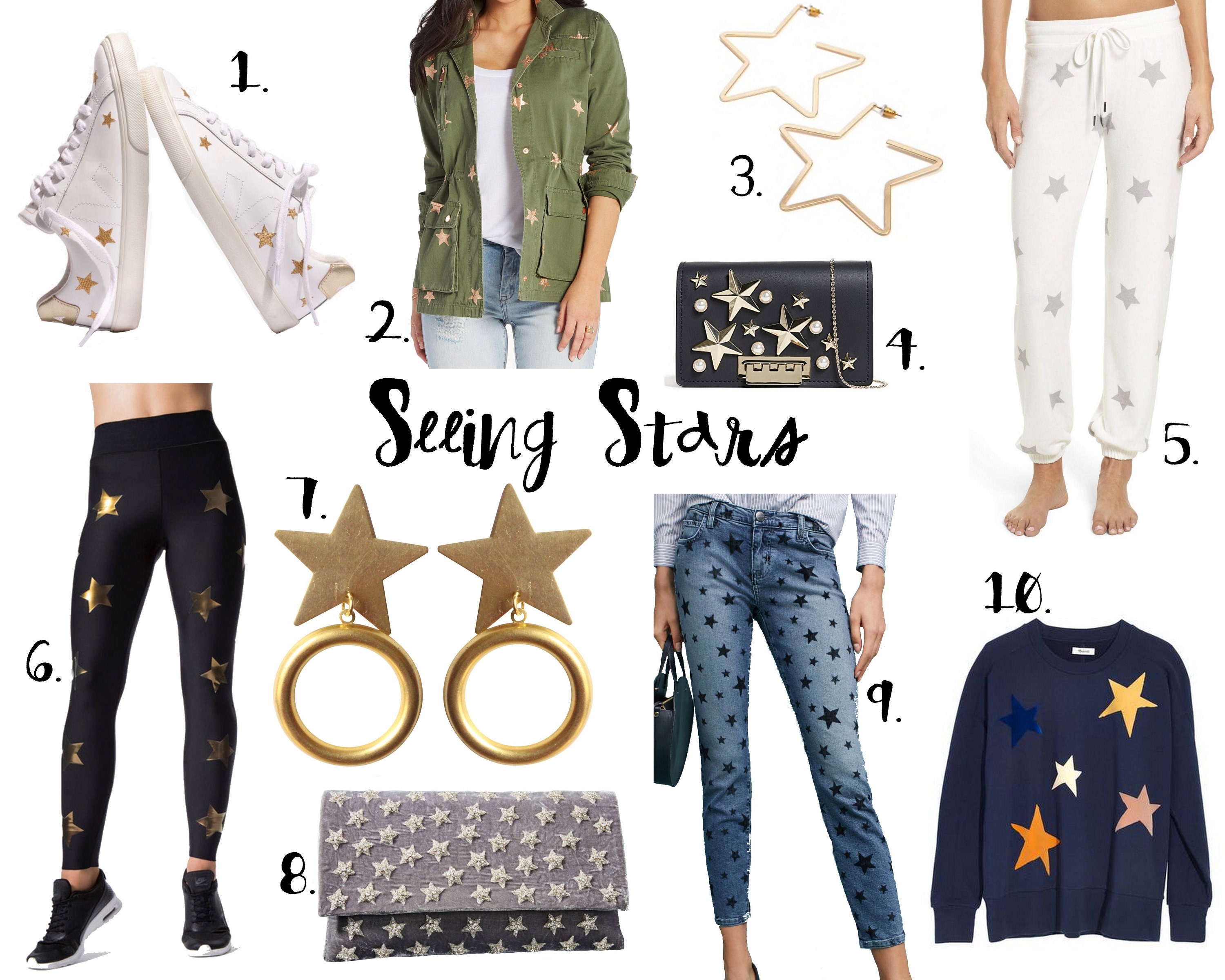 Sources: 1 / 2 / 3 / 4 / 5 / 6 / 7 / 8 / 9 / 10
Milk and Honey's brand-new Seeing Stars Tank makes it easy (and affordable!) to jump on the stars trend.  All you need are some classic staples in order to take this look throughout the day!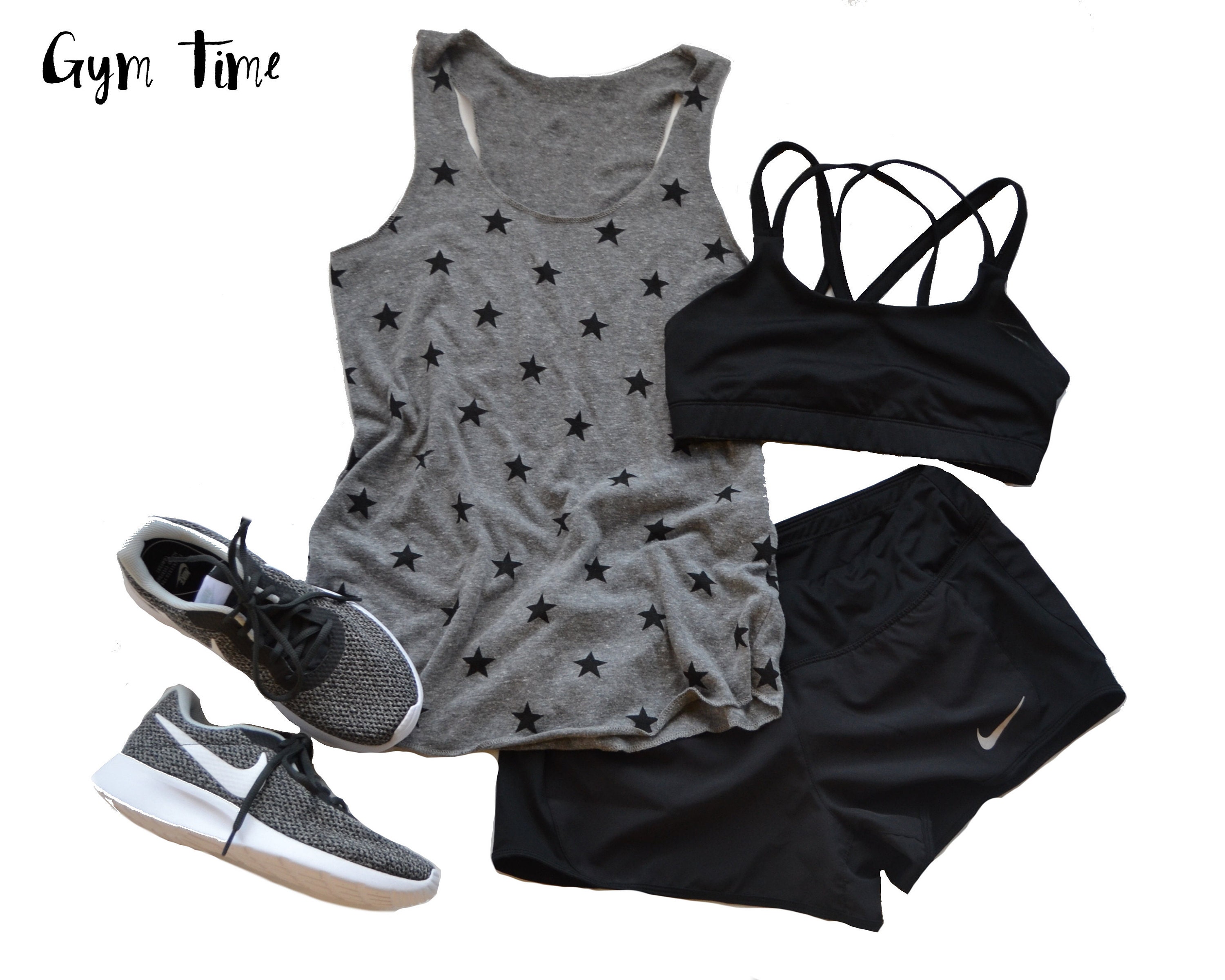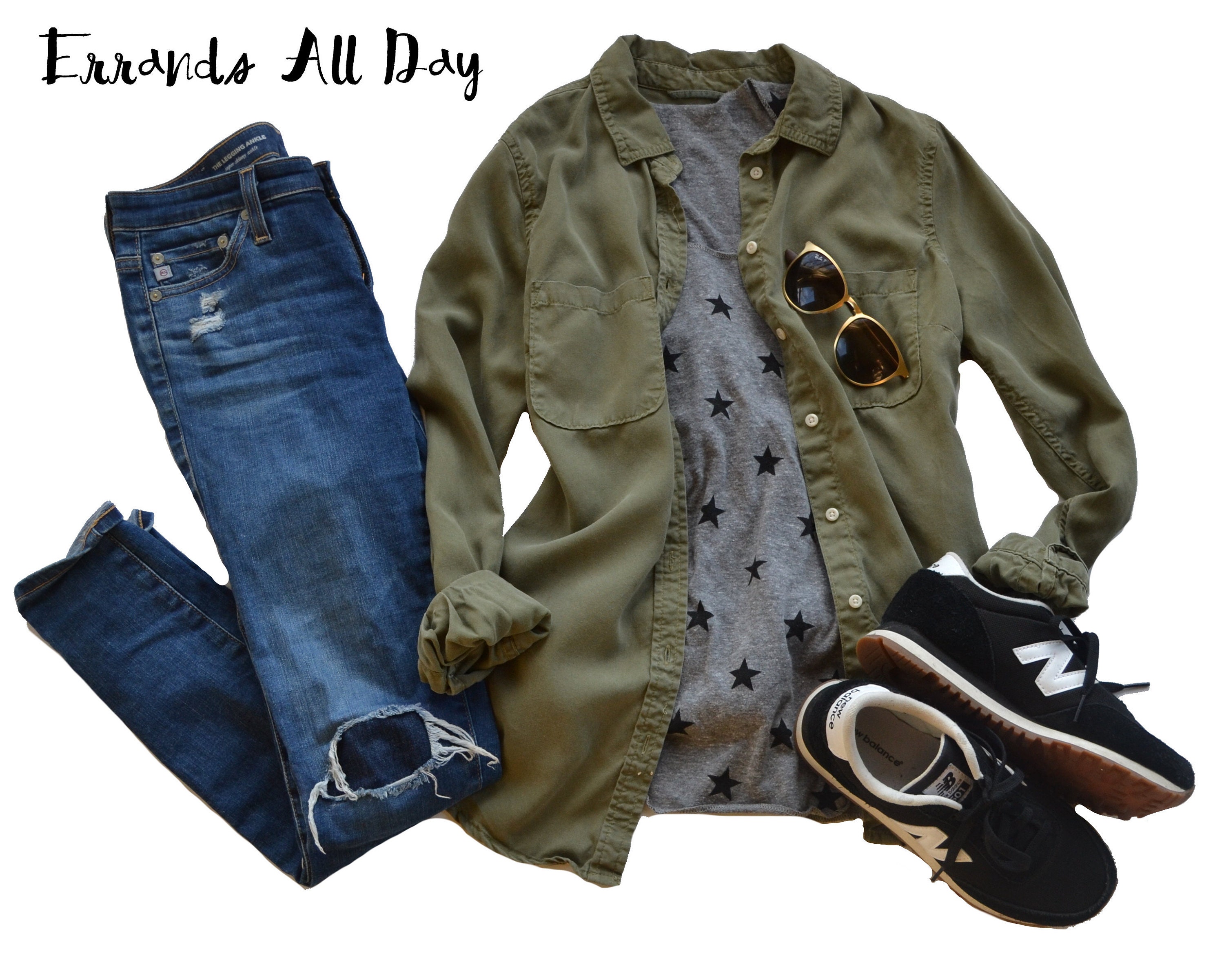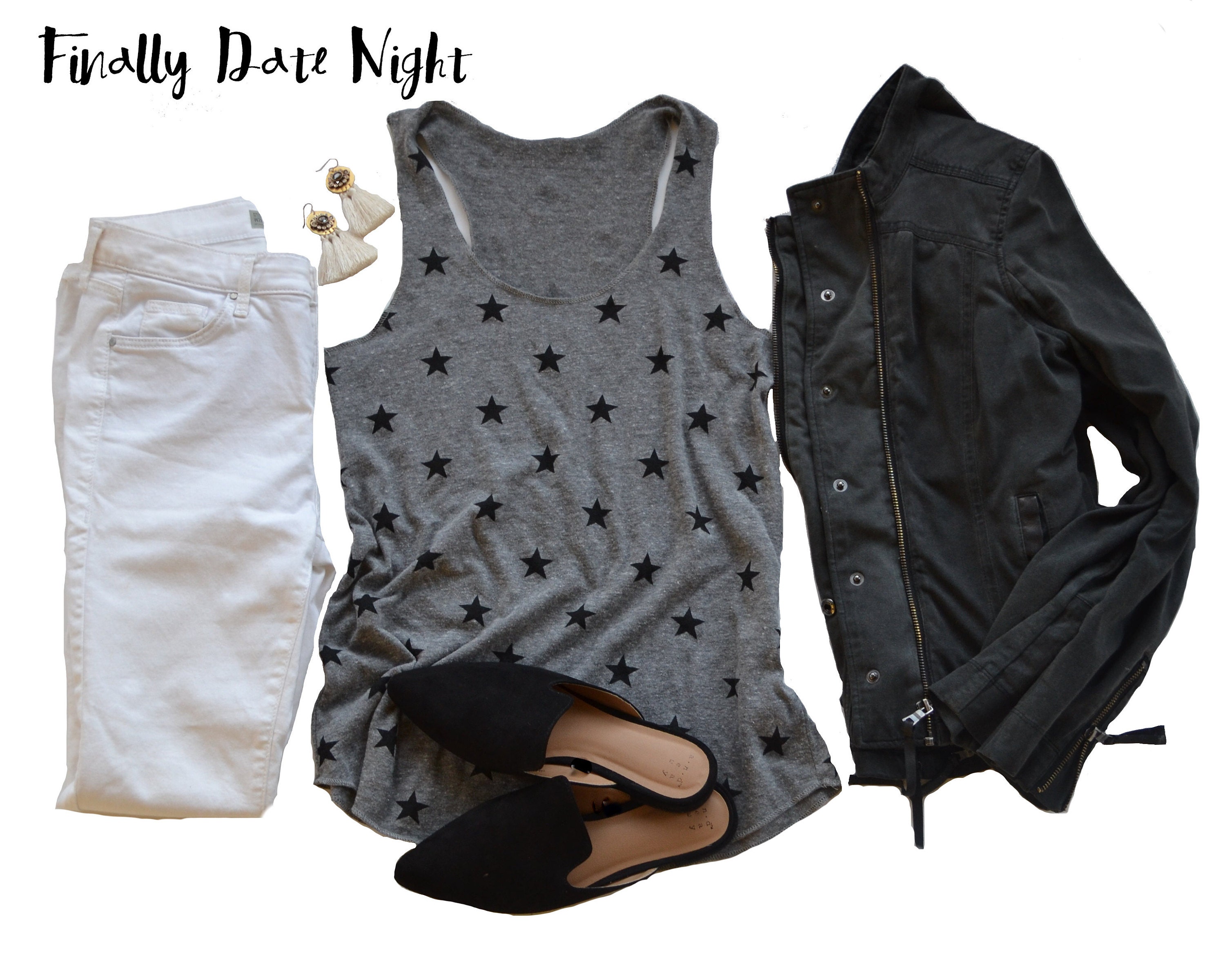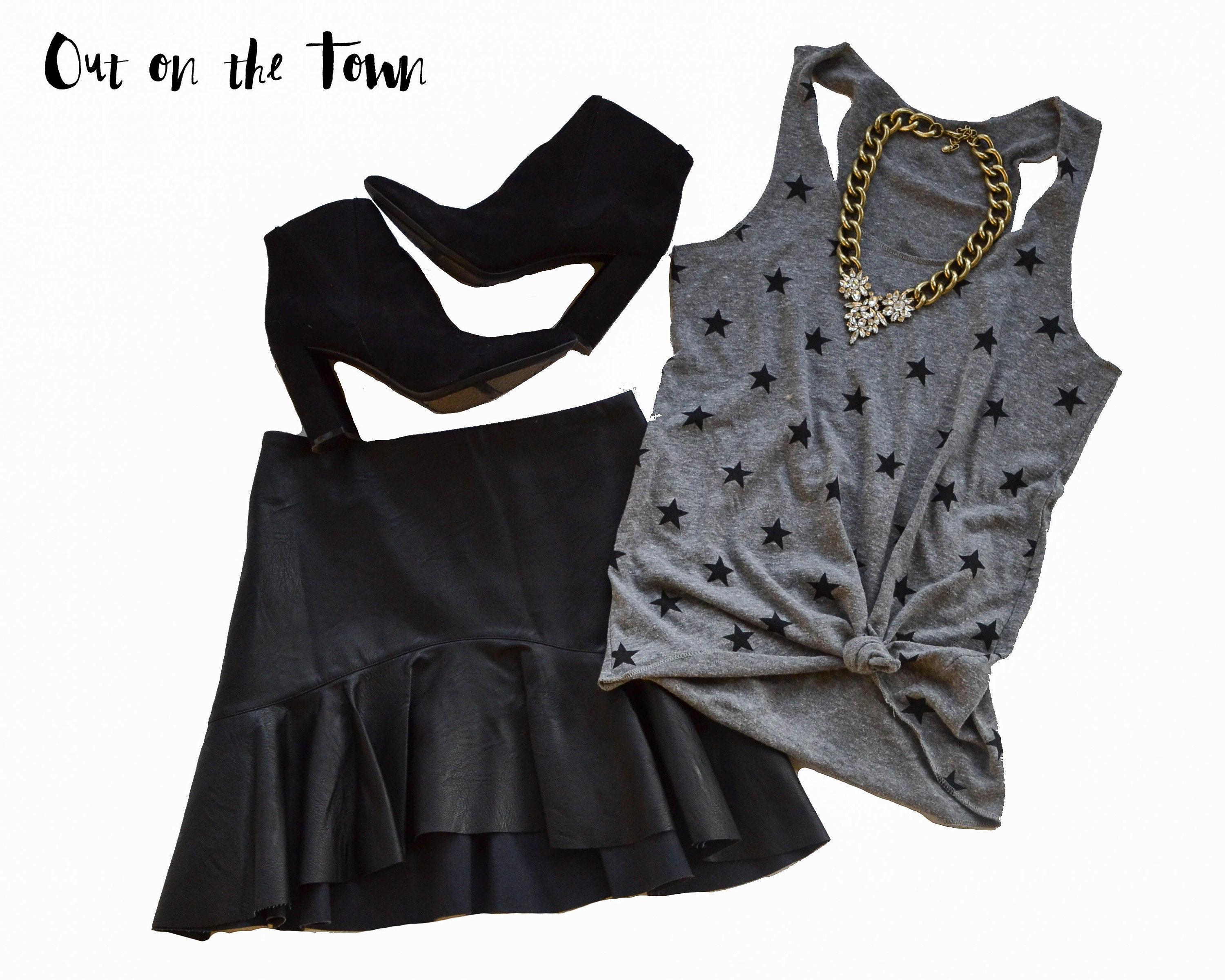 There's no doubt that stars are having a moment. Ready to get on board? Head over to milkandhoneytees.com to save 15% off the Seeing Stars Tank with the code "SEEINGSTARS", now through Friday, 2/2.